The Sonos ARC wall mount is installed flush against the wall, providing that "floating" sensation to the ARC. The mount has a bump in the center, precluding approximately ½" and 5" wide, most likely to avoid interference with an outlet placed right behind. See picture then questions: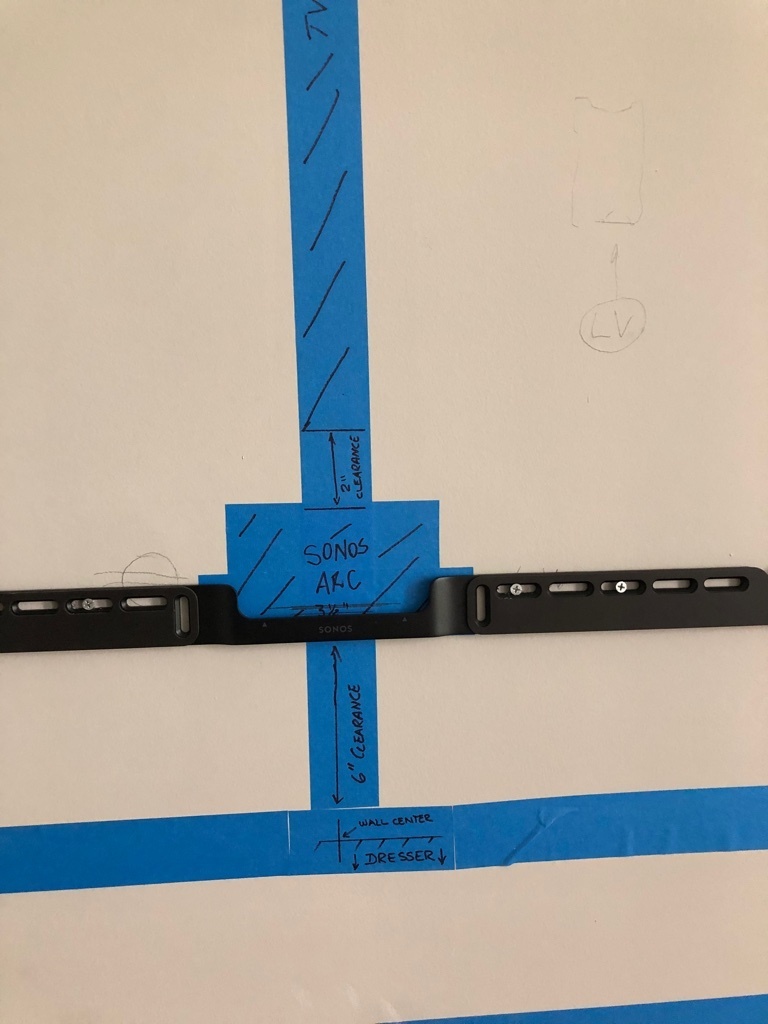 Since the ARC is only 3.5" tall and an outlet is 3 ¼" tall x 5" wide, it seems the entire center area of the wall mount is occupied by the outlet. But what about the HDMI and Cat6 wires, it seems if routed from above or below they would be visible; from the sides they would interfere with the flush mount. And what about the slack of the power cable, where do we hide it?
Some recommend to just drill a small hole behind the mount and fish the power+HDMI+Cat6 wires from the media cabinet below, however this is not code-compliant (power cords are not in-wall rated). Others recommend to get a recessed mini-outlet with line and low-voltage, however these multi-purpose outlets use Romex electrical wires which are also not code-compliant in NYC either.
Am I missing something or is the ARC design flawed for NYC code?