It's been 5 weeks since I was able to successfully connect to Airplay on my Play:5's and three Play:1's...all upstairs...all on the same wifi network. This worked until it didn't.
I've:
Factory-reset all of the offending speakers, choosing different names than they were before.
Completely reset my Orbi router and satellite and built the network up from scratch, including over 50 smarthome devices.
Restarted every device on the network.
Moved the devices that DON'T work downstairs to sit next to the devices that DO work.
Moved the non-working speakers to every area of the house with a power outlet in an attempt to get a "better(?)" wifi connection.
I have purchased two Boosts (one for the downstairs, the other for upstairs). It didn't make Airplay work and even made network connectivity worse than before. (I have since disconnected both of those and continue to regret that purchase.)
None of this brought me any joy even as Airplay continues to function perfectly on those speakers that support it downstairs. Those speakers with the Airplay issue all function perfectly, otherwise.
The speakers have all been updated with the S2 firmware. (The Airplay problem was an issue before that update.)
Airplay is the reason I have 11 Sonos products in my house. (A few were purchased before I went all-in on Sonos instead of Homepod so a few of them don't support it.)
I asked this question before in the community a few weeks ago but can't figure out how to find that original message even though it really only generated one response which was to call support. Which I did. Once, I waited for 45 minutes and had to get back to work, the second time I was disconnected, and tonight on what I hoped would be my 'Third Time's A Charm' call, the chat just went dark. The representative just stopped responding. If it weren't so sad, it would be funny. But here we are.
If you have any other thoughts of how to bring Airplay back from the dead on these damn speakers, I'm all ears. Thanks in advance for any advice or info.
Here's a pretty screen shot, for what it's worth: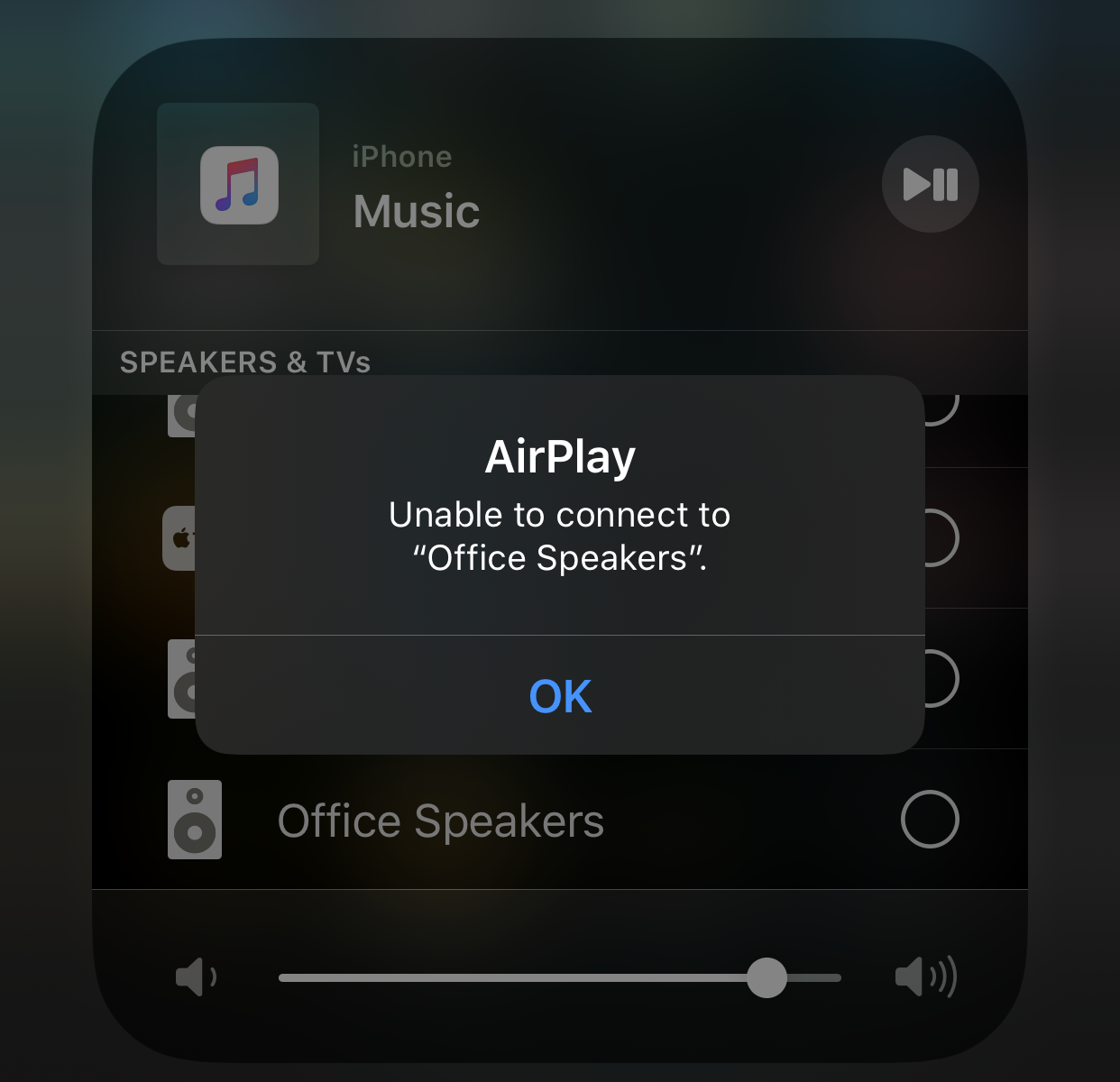 Best answer by GuyADye 17 June 2020, 22:26
After finally reaching Support, I was told it was a problem with how my Orbi routers allow access to the Internet. When trying to get them to understand there should be any Internet-related component in simply creating an Airplay connection from any iOS device to an Airplay-enabled device, I was either hung upon or we were disconnected again. During the call, I was also told I shouldn't have factory-reset the Sonos devices as this would have no effect.
So after we were disconnected, I factory reset all of my Sonos devices, Boosts and all. Which seems to have corrected the issue.
;(
View original