Please see the attached blueprint of our living room. My plan is to acquire Sonos Arc and setup Sonos Ones as surround speakers next to the sofa.
What I wonder here is whether it is a waste of money to get Arc as left to the tv there is no wall, just a corridor? Also the back wall is not straight. Any thoughts are appreciated.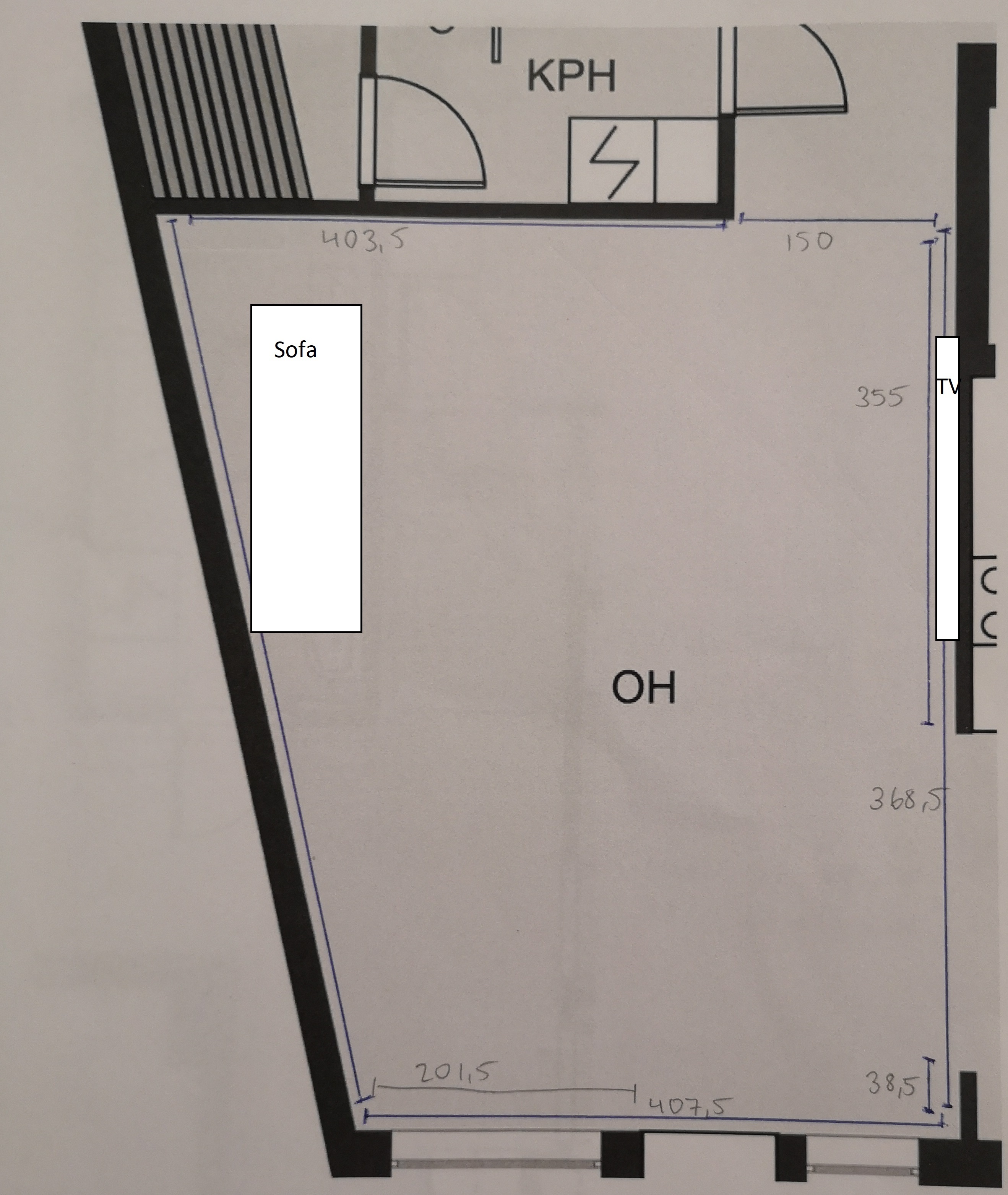 Best answer by lohr500 9 April 2021, 12:23
As you already have a number of Sonos speakers elsewhere in the apartment, I would try the Arc and Ones. Not sure which country you are in, but do you have Sonos' option of a no quibble return? If so, why not try them and see what you think. With trueplay tuning and/or experimenting with the front/rear balance and rear speaker positioning you may well find it works OK.
View original