Updated: 05/15/20 (see Note below)
These charts were developed to give you a snapshot feature/design comparison of Sonos all-in-one speakers. They are separated into two groups...those generally associated with Music and those generally associated with Home Theater. However, depending upon the application all the speakers in the charts can be used cross-functionally (Sonos Move has some restrictions).

The charts should not be used as the determining factor for your buying decision. They are merely an aide to be used as a starting point based upon your individual/personal need(s). Every situation (while on the surface may appear to be similar) has specifics that does not fit into a "one-size-fits-all" scenario. The Community is still here to offer counsel and suggestions to assist you in building your ultimate Sonos system.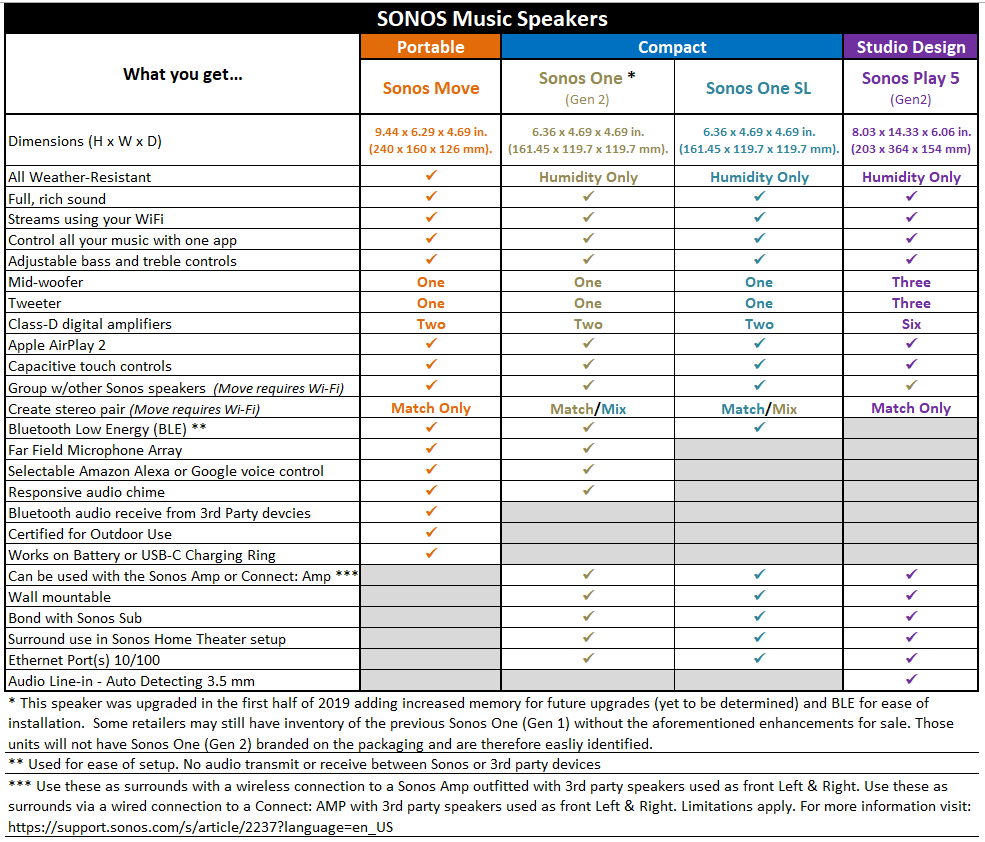 NOTE:
Information regarding Sonos Music Speakers for the Sonos Five; the successor to the Play: 5, and how it differs can be found in FAQ's 
information regarding TV Enhancement Speakers that includes the Sonos Arc can be found here.