Hi all,
Last week we started rolling out New Search, a new feature that will make it easier to find content in the Sonos app.
What's New Search?
We're introducing a new single search box that searches across all categories (Artists, Songs, Albums, Playlists etc), to improve your overall search experience. This means that you no longer need to select a category to search in ahead of time. Instead, the search results will be broken down by category, and aggregated across all your content services, which you can easily switch between at the top of the search menu. 
When performing a search, you will be able to narrow your search results by content service, rather than by category.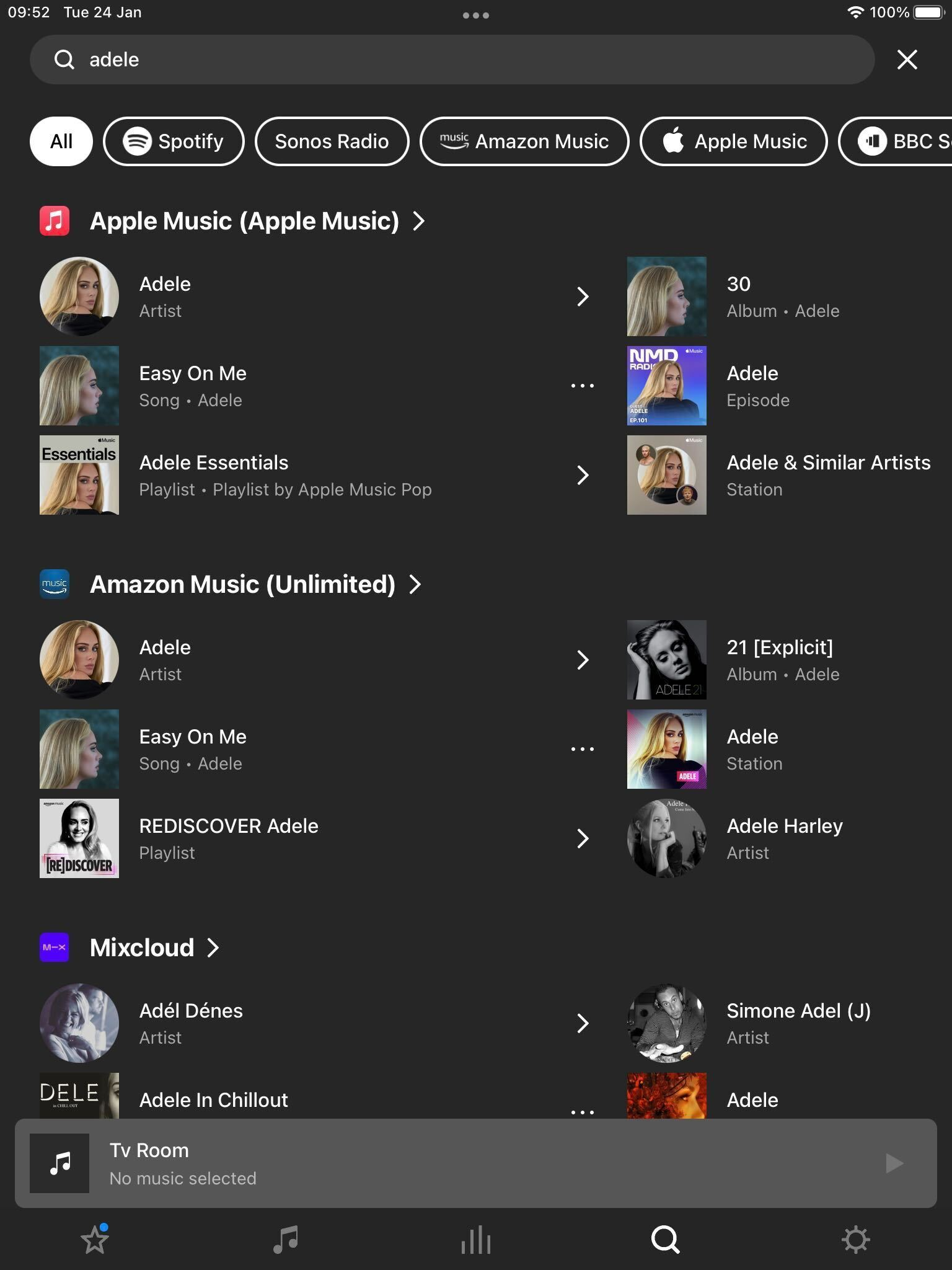 To try New Search, tap on "Try the New Search" in the search menu.
New Search will be rolling out to all users over the coming weeks, with all users receiving the feature by 25th April [edited from 18th April].
This means that not all of you will have access to New Search right away, but you can expect it soon. 
Will New Search look through all of my audio sources?
New Search does not currently support searching through personal music libraries, "On this Device" (Android) content, or music services with library functionalities.
Why is my specific music service not being searched?
While the vast majority of content services on Sonos are available in New Search, there are some that are not yet compatible. We're working with our partners to add more music services to New Search and look forward to rolling these out over time. In the meantime, all music services continue to be compatible with classic search.
I liked the classic search option, can I use that instead?
You can switch between Classic Search and New Search by navigating to the search menu and tapping the buttons labeled "Switch to Classic Search" and "Try the New Search" respectively.
Is Classic Search going away? 
No, users will continue to have the option to use classic search .
 Please note: We can't grant you access to New Search prior to it being available to you.
For further information, please see how to switch between New Search and Classic Search.