Introducing SYMFONISK, brand new speakers designed by IKEA in partnership with Sonos to work flawlessly with Sonos systems. We're excited to share the SYMFONISK bookshelf and table lamp speakers.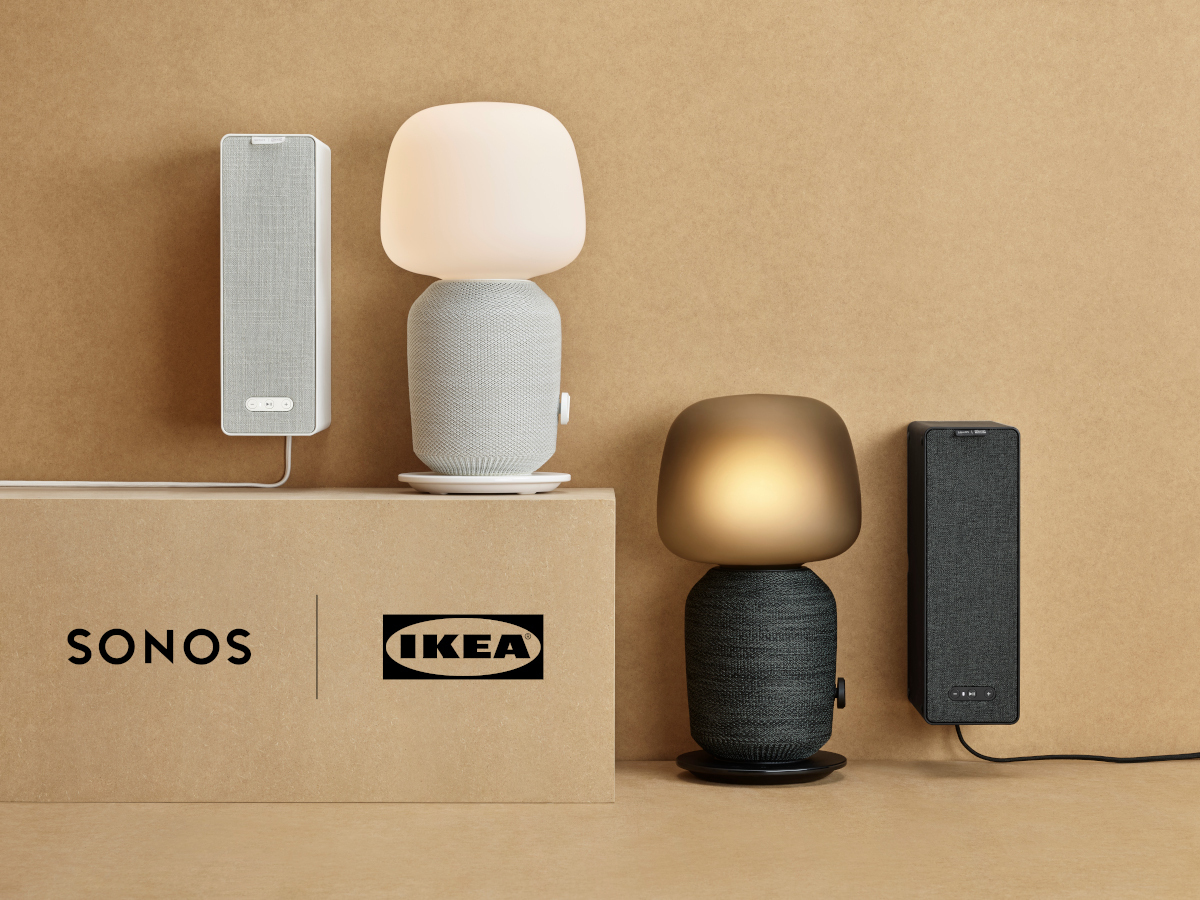 The table lamp with WiFi speaker integrates sound, light, and interior design in a single product, perfect for small spaces or homes that do not wish for technology to be a visible part of the home design.
The versatile bookshelf WiFi speaker opens up the Sonos experience to many new placements and functions that can bring joy and a great sound experience to the home.
With these new additions, you have even more options to choose what will best fit your design and listening needs. Such as adding a table lamp to a room to bring light and sound, or mount the bookshelf speakers into IKEA furniture or on the wall.
All SYMFONISK products will be controlled through the Sonos app along with any other Sonos products. You'll also be able to use direct control options from select music partners, and AirPlay 2 from iOS devices. They'll also receive Sonos software updates, some features are tied to specific hardware requirements and might not be available on SYMFONISK.
Two of the same model SYMFONISK speakers can be used together as surround sound speakers for a Sonos home theater setup, or a pair can be used together for stereo playback in a room.
Use the Sonos app for iOS to tune SYMFONISK speakers with Trueplay to customize the sound for your unique living space.
The SYMFONISK WiFi table lamp comes in black and white and features a standard E12/E14 socket for the bulb, capable of supporting a smart bulb if you'd like to add one. It features an on/off switch on the side to control the light.
The bookshelf and table lamp speaker will be available in Europe and North America in August 2019, sold exclusively by IKEA at stores and IKEA.com.
The WiFi table lamp speaker will be available for €179 / $179 and the Wifi bookshelf speaker will be available for €99,95 / $99.
Find out more and sign up to stay informed
on our website
.