Hi all, 
Today we announce three stylish colors for our ultraportable Bluetooth smart speaker, Sonos Roam.
Express Individual Style with New Colors for Sonos Roam: Olive, Wave and Sunset
Sonos' ultraportable smart speaker Sonos Roam is now available in three new hues: Olive, Wave and Sunset. Influenced by natural serenity, evening skies and outdoor living, Roam's new colors are as versatile as the speaker itself, complementing interior and outdoor styles while still harmonizing with the rest of the Sonos system.
Olive: Inspired by lush landscapes from desert cacti to pristine park gardens.
Wave: Drawing from the serenity of coastal beaches and backyard poolside oases. 
Sunset: Influenced by painted desert sands and vibrant evening skies.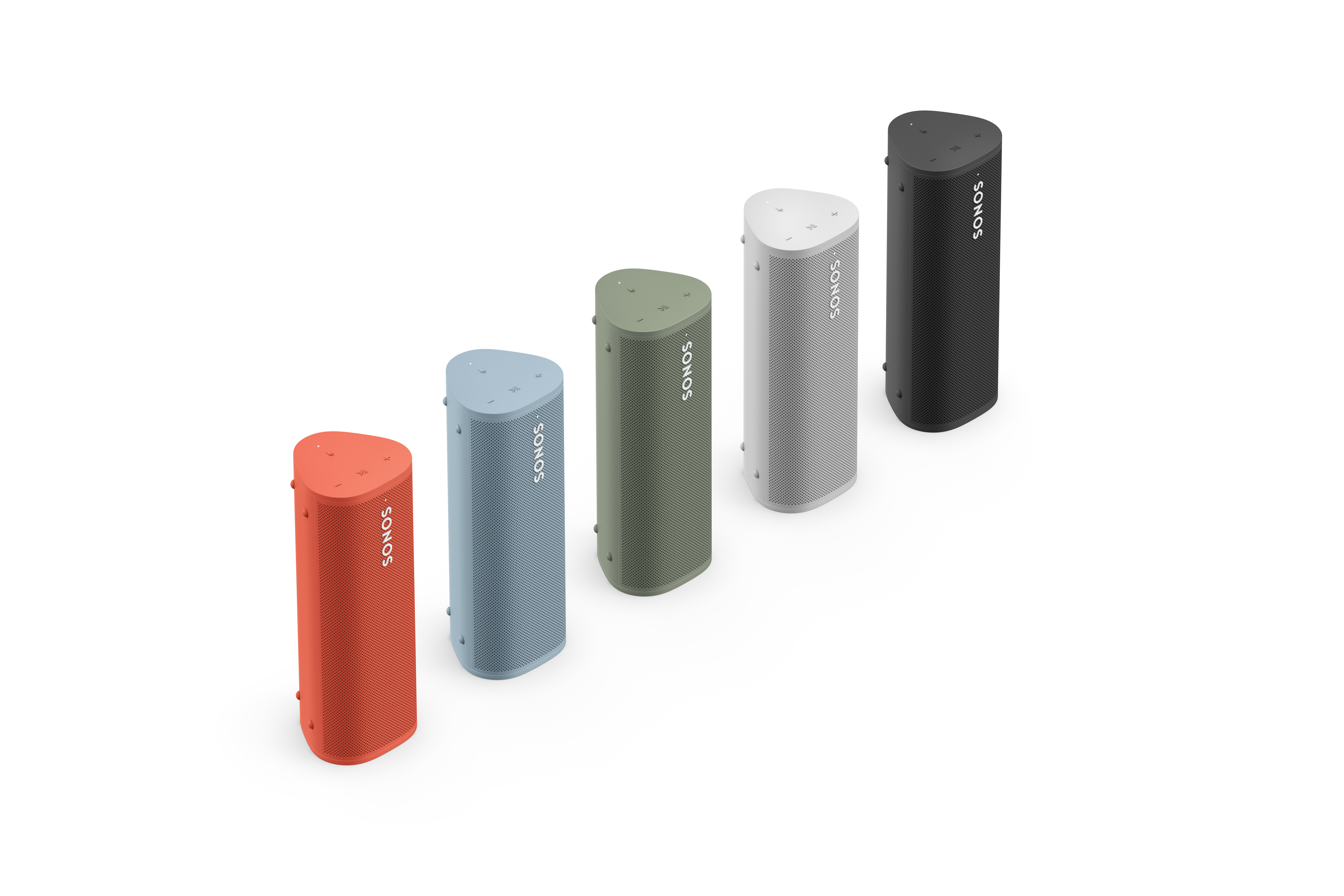 An ultraportable companion, Roam lets you stream all your favorite content on WiFi and Bluetooth, offering waterproof durability and all-day battery life to keep you connected wherever your curiosity takes you. 
All three new colorways are available worldwide on May 11, 2022 for $179, £179, €199, $299 AUD / $339 NZD
You can read the full press release for the new Roam colors here.