Hi, 
Time to choose the sound solution to our new home. I would love a ceiling speaker solution. 
Would be great to to get quality sound and save space. Has enough deepnes for the speakers.
We would have some sound in the living room to the kitchen. ( blue area in on the floorplan)  Dont need to be loud only enjoyable when we cook or just hanging on the sofa after a work day. We dont need the system when we watching tv. ( or should i ? )
Would be great some music on the terras too, what we can turn off when we are not there. Dont need to be loud , neibours wall is 10m from our terras. ( Terras is not priority )

The costruction company has no knowladge about the speakers.
Which sepakers you reccomend me from your shop? and player and... ? Where would you put them in the ceiling to get a good sound?
( my idea atm 2x2 in the living room and nothing into the kitcen and 2 to the terras.) 
I attached teh floor plan if you guys has better idea what i need . Or how you would do yourself. Should i have speakers in the masterbedroom?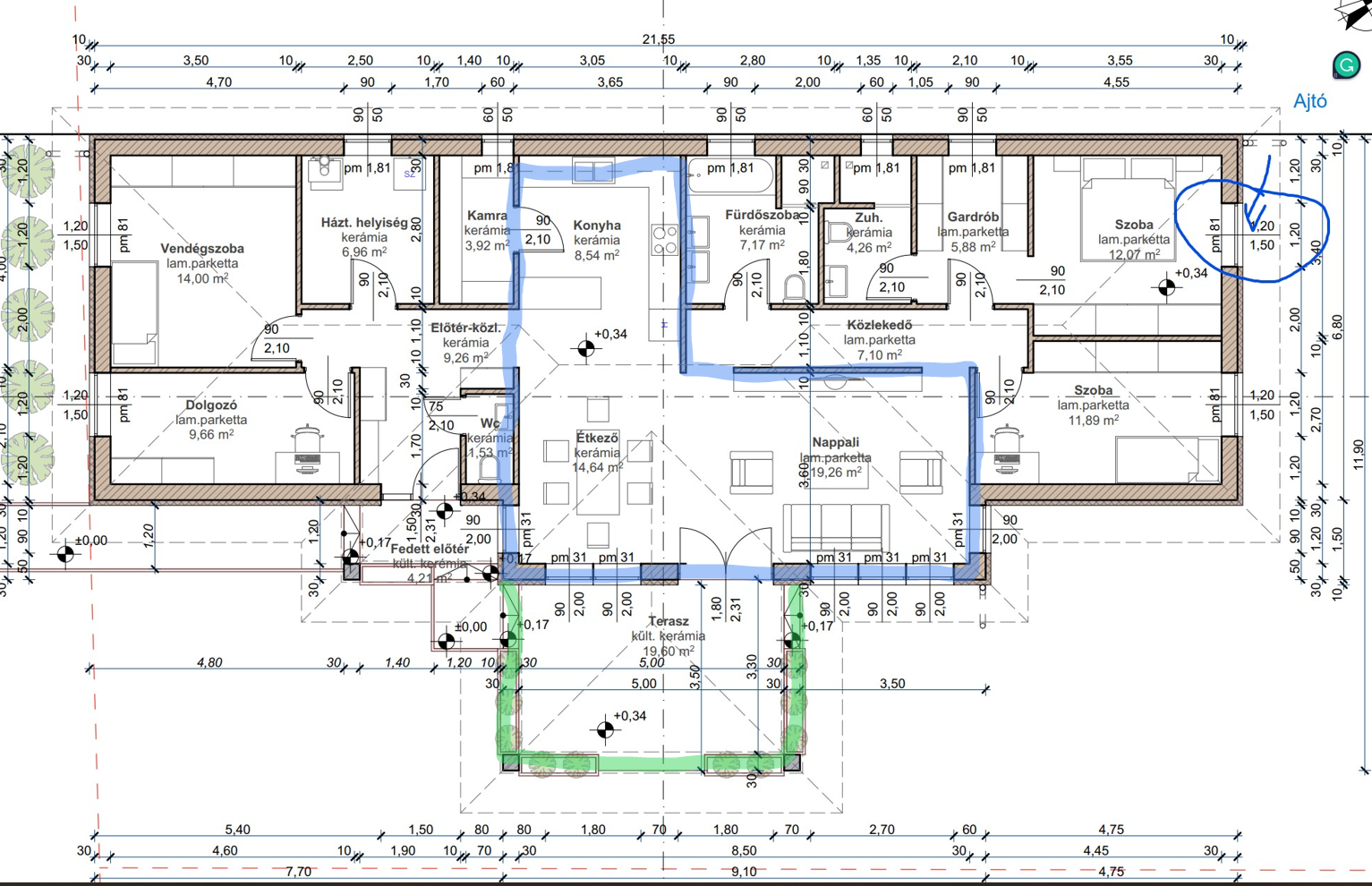 Thanx for your advice.