Hi everyone,
we have newly installed outdoor speakers (with a Sonos amp and 4 Martin Logan speakers-2 rear with subwoofer and 2 front ) .
We also have an outdoor tv (cosmos) that we would like to connect to the speakers.
Our installers have put another Sonos connect to the back of the tv in a socket box (which is now sideways on the tv stand). It doesn't seem right.
What is the best way to connect the sound from the outdoor tv to the Sonos system? I believe we also have an additional Sonos connect for the front speakers and a Sonos amp for the rear speakers and subwoofer. And currently another Sonos connect for the outdoor tv, which is outside in a socketbox, sideways. It just seems really odd. Please help.
I would ideally like to switch from tv audio to music easily and have the tv audio automatically switch on to the speakers when we turn on the tv. Currently we have to pick "line in" for the Sonos speakers, not like we do in our other tv inside with a Sonos Playbar. Can we not connect the tv directly to the Sonos amp? The outlets on the tv are audio out and hdmi. I don't believe there is a digital optical output.
Thank you in advance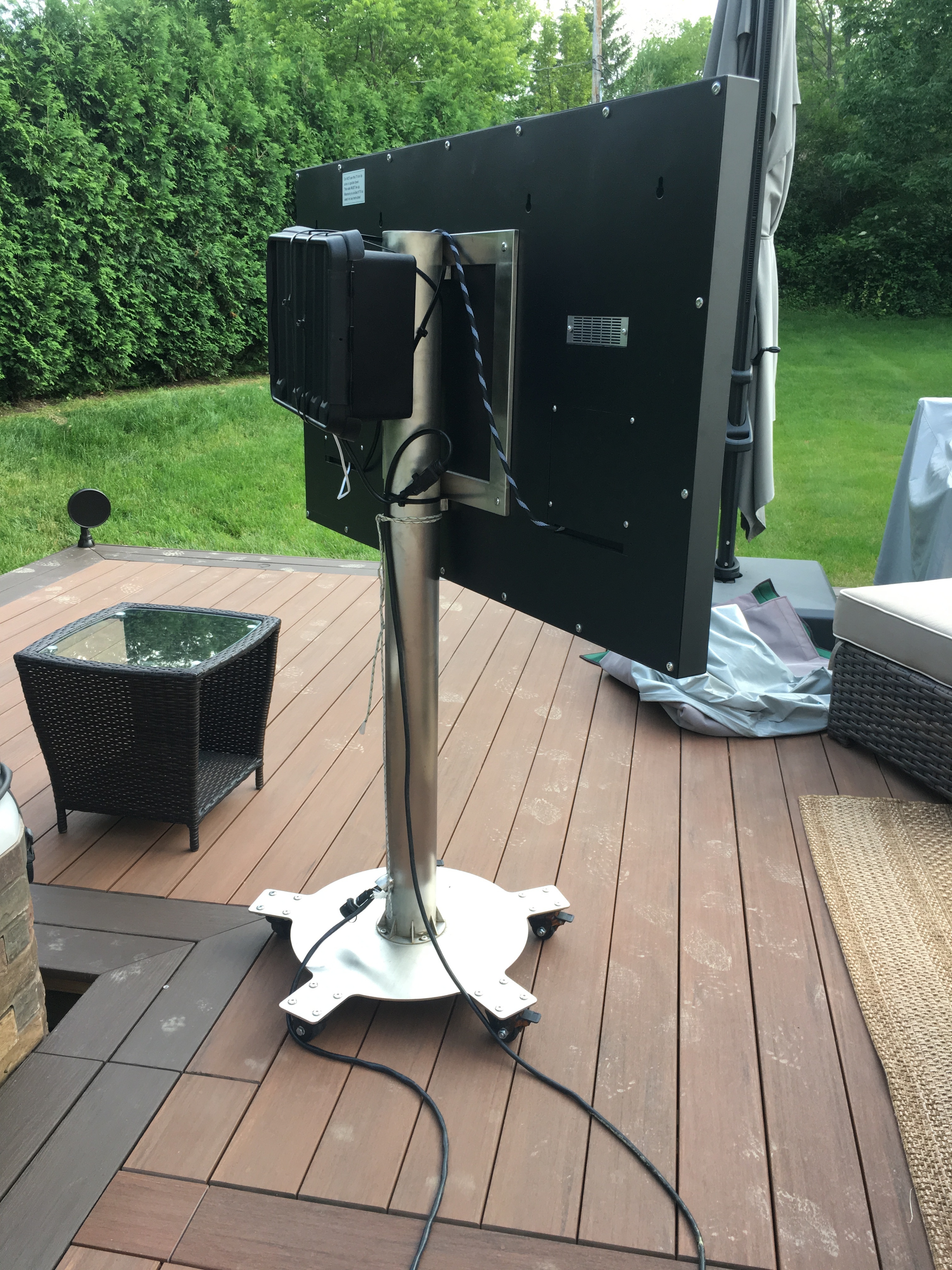 for your help!
Cat