Site:
3 level (basement, main floor, upstairs) home. 7k sq ft. Lot size about a half acre (want coverage for my lot/yard as well).
Requirement 1 - Great sound quality in major entertaining areas, all bedrooms, and the backyard grilling terrace, and dining courtyard.
Requirement 2 - so easy my kids can use it.
Requirement 3 - easy for guests to connect and stream their own music
My wifi will be robust inside and outside via a Ubiquiti Networks design being implemented. I can use that same WIFI network (separate VLAN?) for Sonos or can even do hardwired since the framing has just begun on the house.
There's a comms closet in the basement.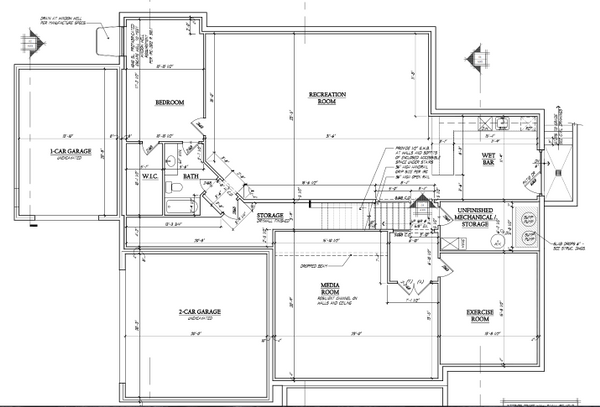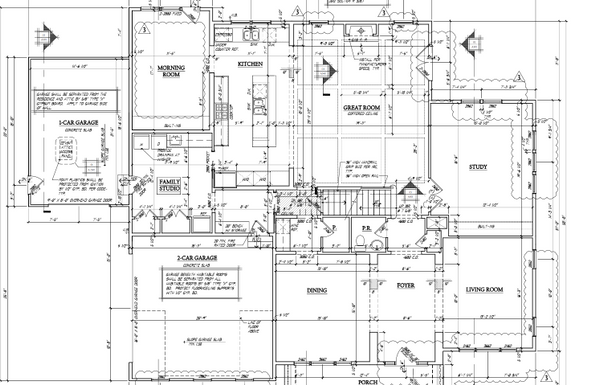 Best answer by jec6613 19 August 2017, 22:44
[quote=langonej]Awesome will do. I spoke with one but they didn't exude confidence in designing a proper Sonos solution. Maybe I just need to look harder. That's because at 7k square feet, Sonos stops being the ideal solution - I can count more places on your floorplan that I'd want audio in than Sonos itself can support as devices, which maxes out at 32. Just think about it, a decent surround sound setup easily has four devices at a clip (bar, two surrounds, sub), and other rooms can end up with two. Even if you're just using Connect and Connect:Amp devices, you're pushing the limits. By my count, I see about 15 independent zones with upwards of 50 total loudspeakers (not counting subwoofers) if you do it right.

Most vendors doing this size of house are going to point you first to the Cadillac of solutions - Crestron or Elan, coupled with an Autonomic media server or similar, and there's a reason. Despite the sheer number of zones of audio, there's no need to have each zone independently playing its own audio stream. And then there may come into play issues of network contention (Sonos is hell on STP as it scales on a wired connection) that simply don't exist as you move into high-end home automation devices. Remember, despite Sonos being as awesome as it is, it's still on the upper edge of the low end as the absolute scale goes for whole house audio.

If you really like Sonos, and it sounds like you do, your easiest option is going to be to couple it with a Russound or Niles distribution amplifier (I'm partial to Niles, I find their sound less artificial and more enveloping). Yes, run Ethernet everywhere, but also run speaker wire down to your MDF and into in-ceiling/in-wall speakers throughout the home. You can then use Connect:Amp to power some zones, and for others where the zones are going to be dependent (e.g. a back yard zone with 4-8 speakers), run a Connect into a distribution amplifier. That will cut down significantly on the number of broadcast/STP network devices you need, and still get you sound everywhere. Speaking of Sonos on a hybrid network, do be sure that you're back-ended on a good switch, HPE or Cisco or Juniper, and are using OSPF instead of spanning tree. A stacked 2960X (one with PoE) is all you really need. This is a solid middle of the road solution.

If you really want to go whole hog and do it right, you should get Elan. It integrates with both Alexa and Sonos, as well as lighting control, climate control, surveillance, and major HT receivers from Onkyo, Denon, Marantz and Yamaha. You can give each resident a Sonos Connect that's their own, and pipe it anywhere in the house on demand, as well as pick up any of your controller devices (smartphone, touchpad, even wall keypads) and control the entire house from a single interface, right down to starting a movie playing on a Kaleidascape system as well as full Sonos control from your Elan system. Doorbells mute your music and pop up the camera on your devices as well as their own PoE powered touchscreens anywhere in the world. Be warned, it comes at a price tag and only through authorized vendors, and the equipment for a 7k square foot house is at least an entire 42U 2-post rack. But at the end of it all, all of your equipment is in a central location, you can change it out as times change and upgrade as needed, and is fully modular, while the wiring and loudspeakers remain unchanged (as they're tuned to each room individually).
View original