I changed my wifi password this morning, and went through each of my devices to ensure they were updated with the new password. My Sonos Move is proving to be the only device giving me any sort of headache.
I went through the process of changing the network password on the Sonos app. My speaker made the chiming noise, my app prompted me to enter the new password, I ensured the password was correct, but every time I get to the last step, I get an error saying "There was a problem connecting your Sonos Move to [insert wifi name]". 
When I click on 'More Information', I am being instructed to change my router settings. This is the same router my speaker has been on for a year, and I haven't changed any settings. The only thing that has changed is my wifi password.
What am I doing wrong?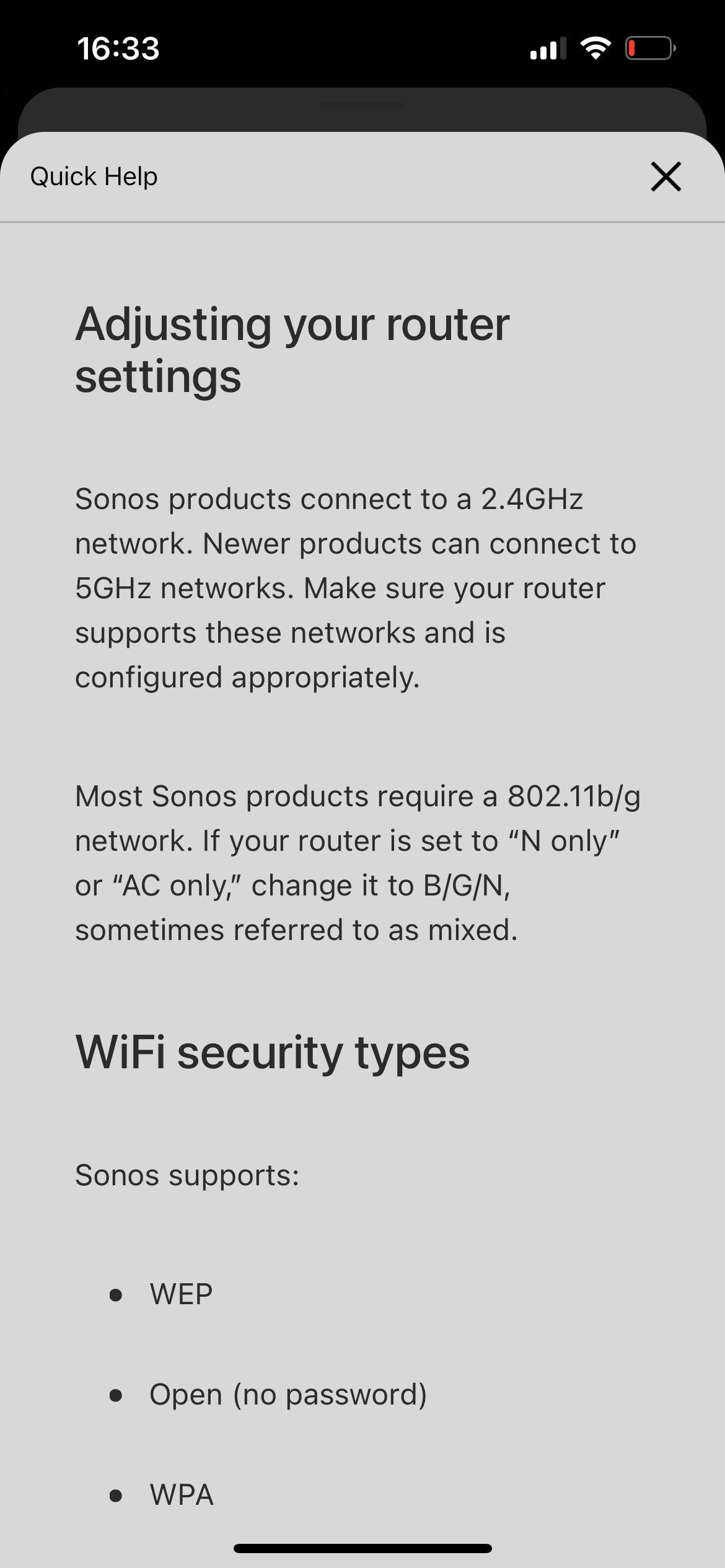 Best answer by Ken_Griffiths 14 September 2023, 02:26
View original