I've tried doing this a few times but never succeeded in what should be a simple process.  In preparation for a trip where I'd like to add the Roam to a different WiFi without resetting it, I've just created a new WiFi hotspot at home and am trying to add it to my Roam.
Current setup:
Many speakers on S1 connected to Sonosnet.
Single Roam obviously on S2 connected to same network as S1.
Steps taken:
Switch on Roam and move phone to different WiFi (the new hotspot) and open S2: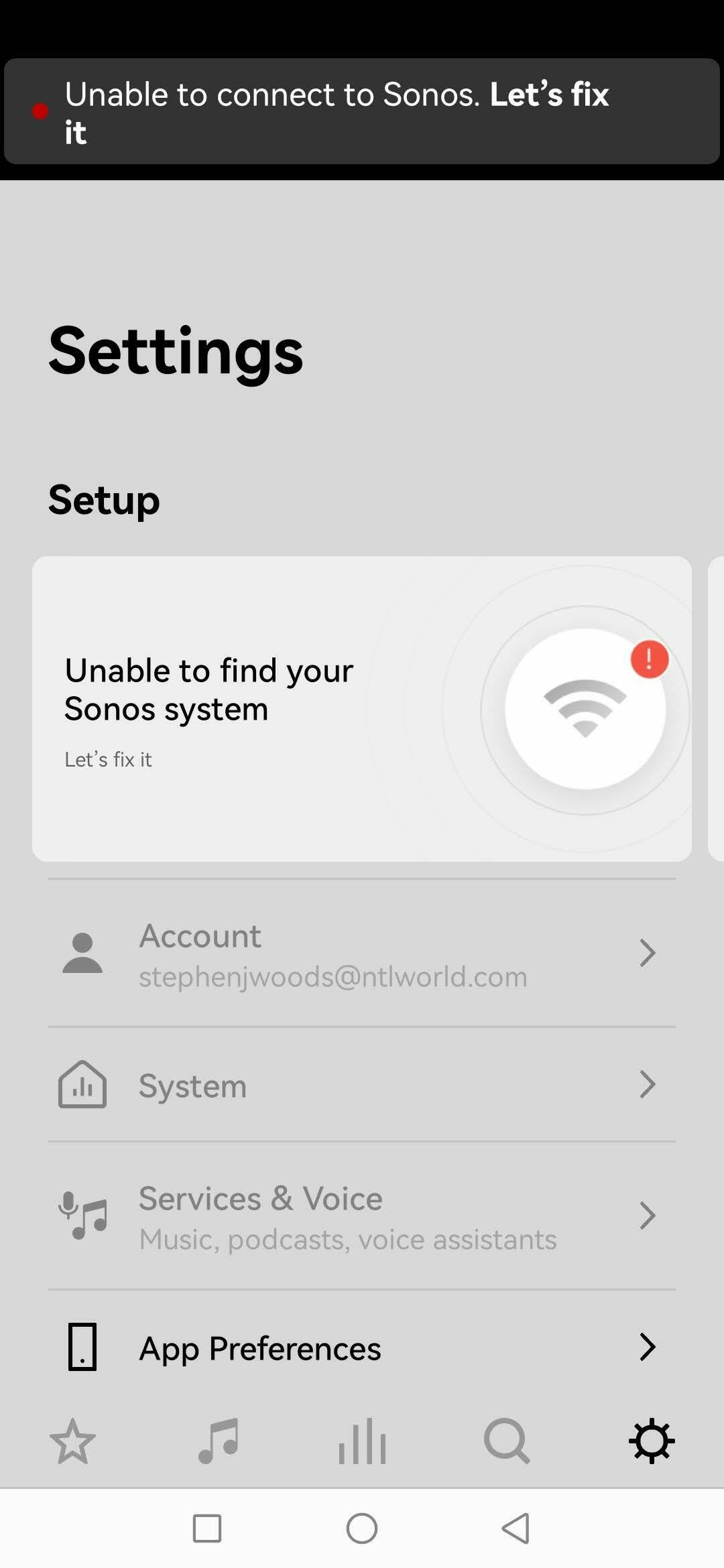 Select 'Unable to find your system':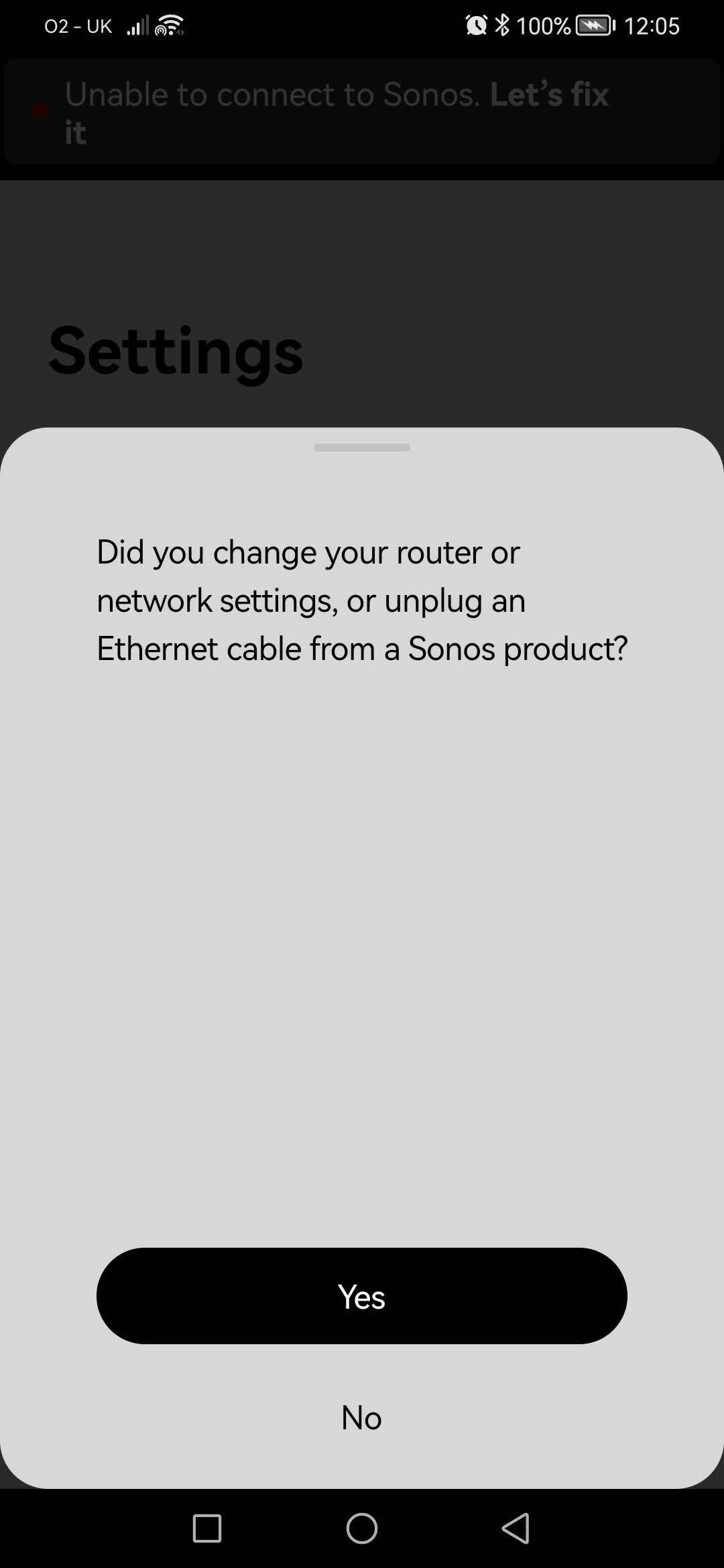 Select 'Yes':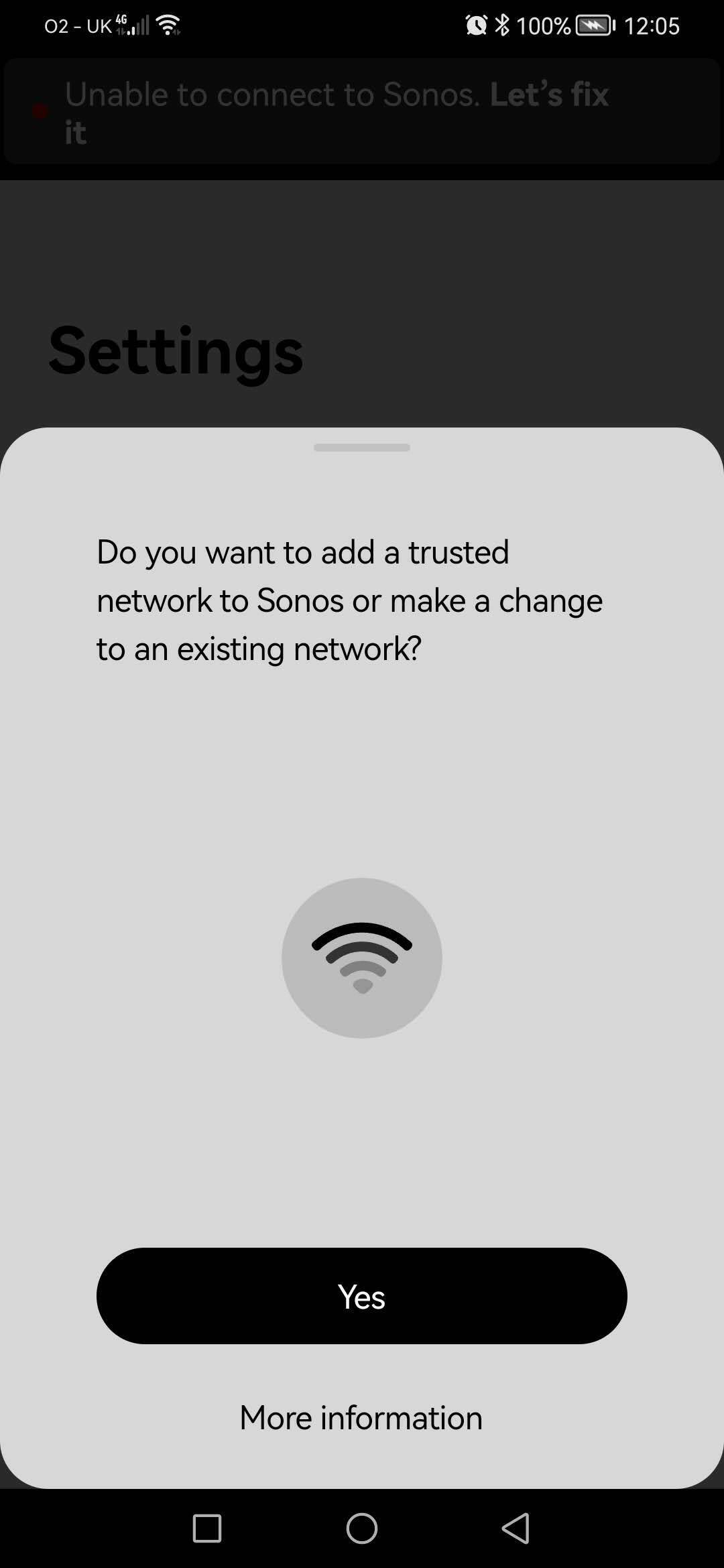 Select 'Yes':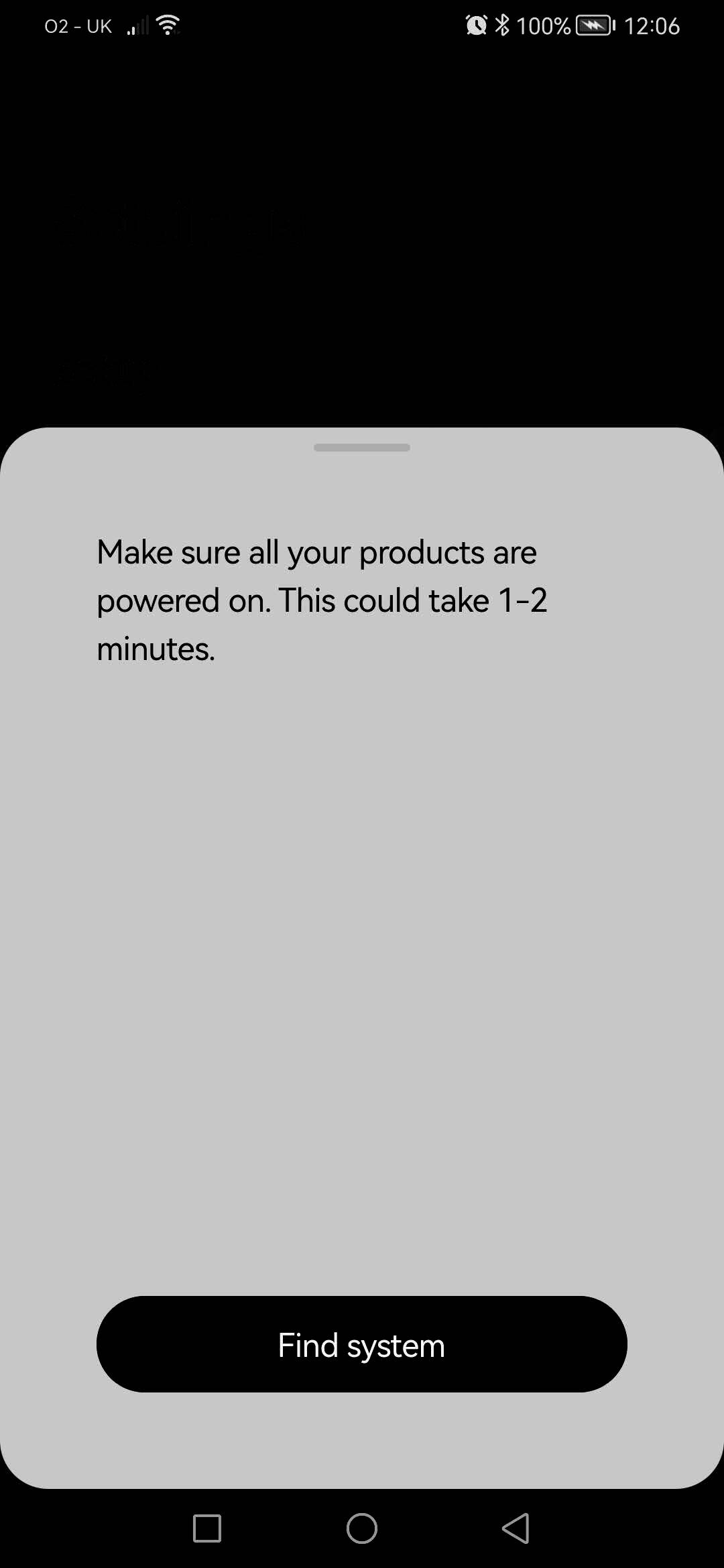 Select 'Find system':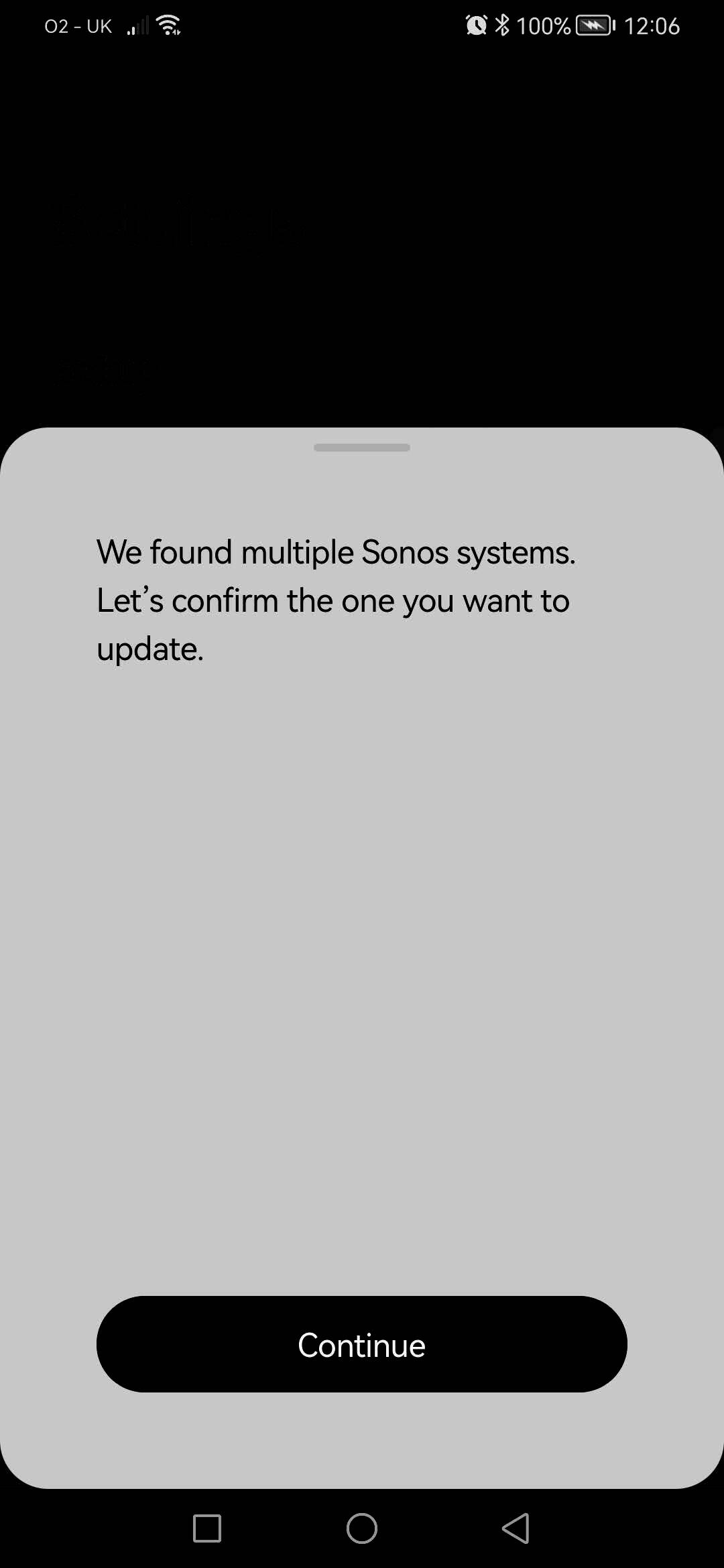 The App finds two systems even though S1 is disconnected.  This also happened when on holiday, far away from the S1 system.
Select 'Continue':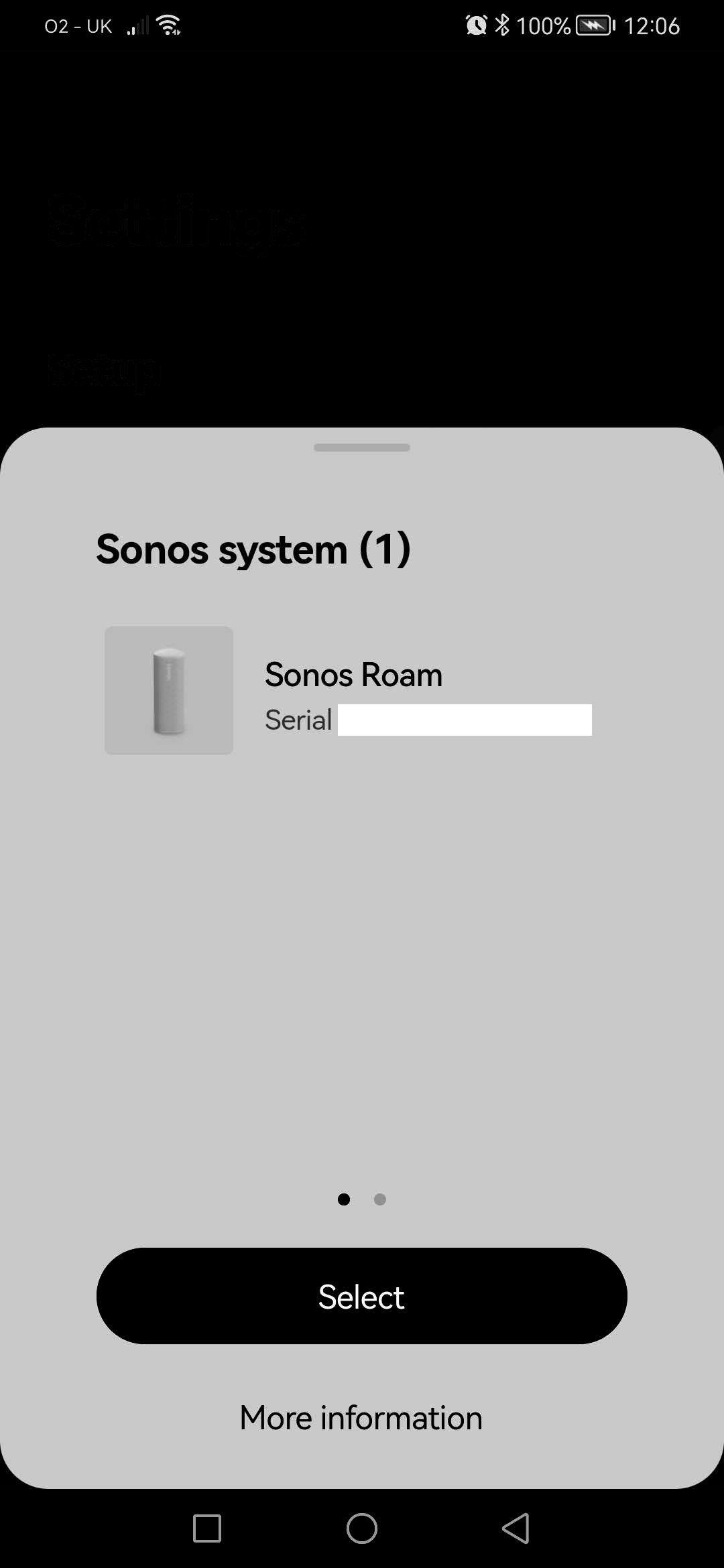 Select 'Select'.  I am returned to the 'Find system' screen.  If I select that I'm returned to the 'We've found multiple Sonos systems.  Let's confirm the one you want to update.' screen.
It's an endless loop.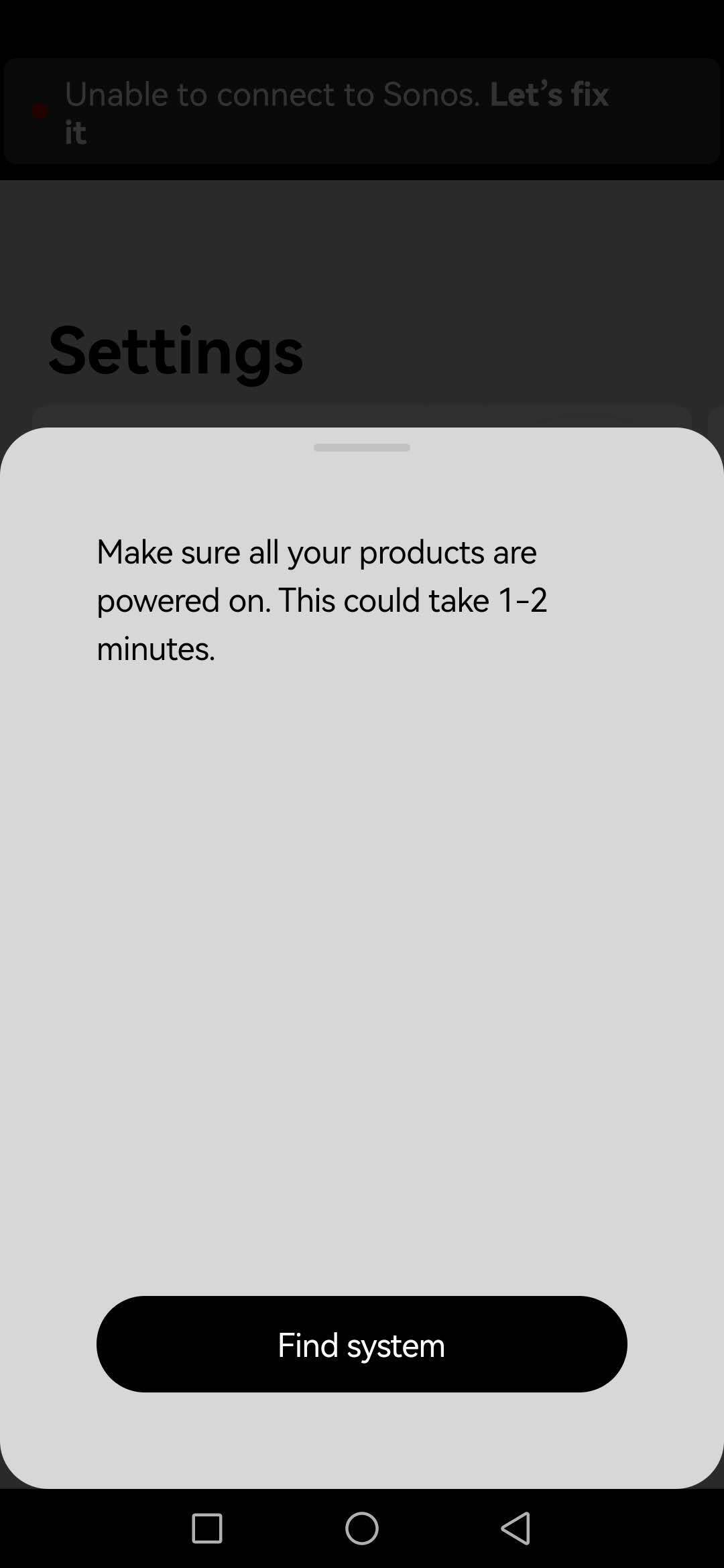 I then tried the 'Find Missing Products' option: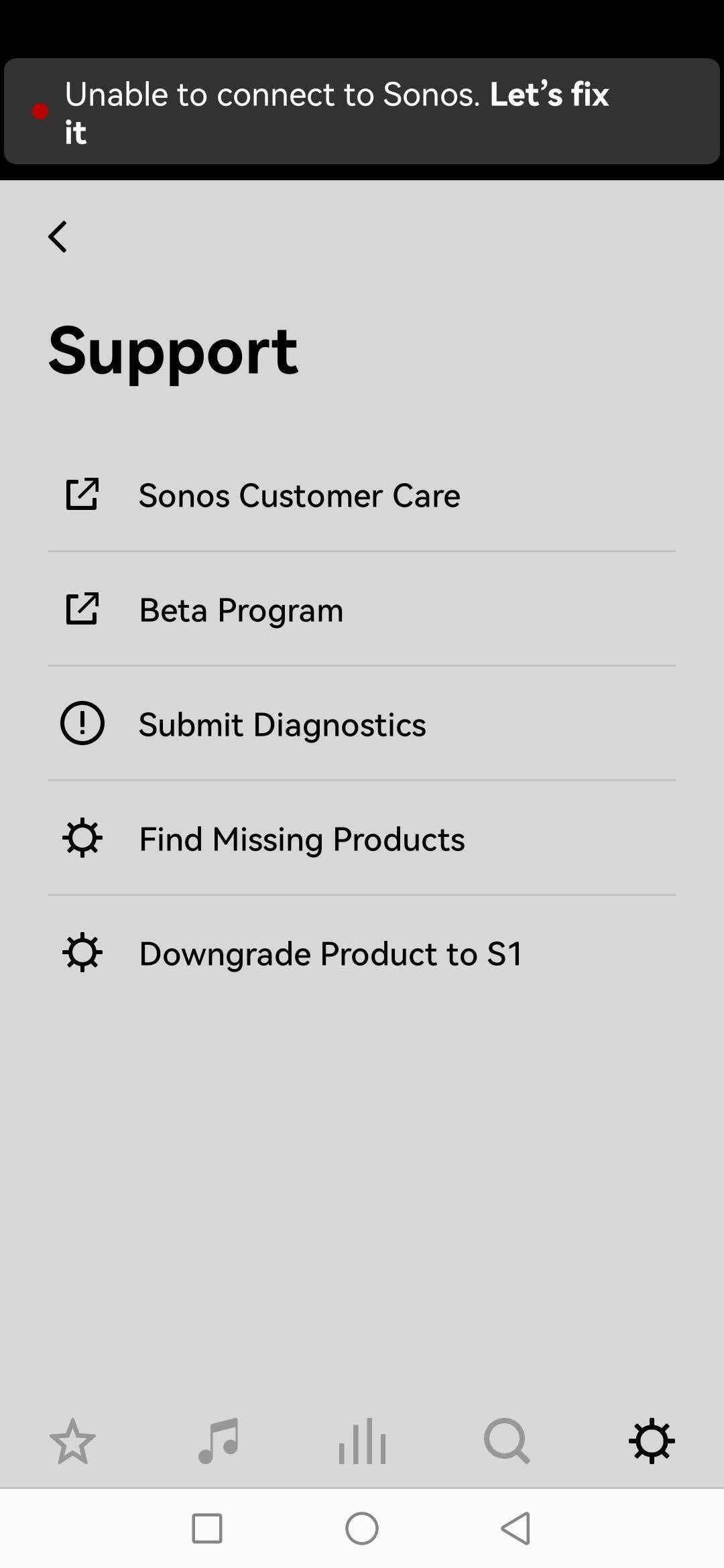 I get this: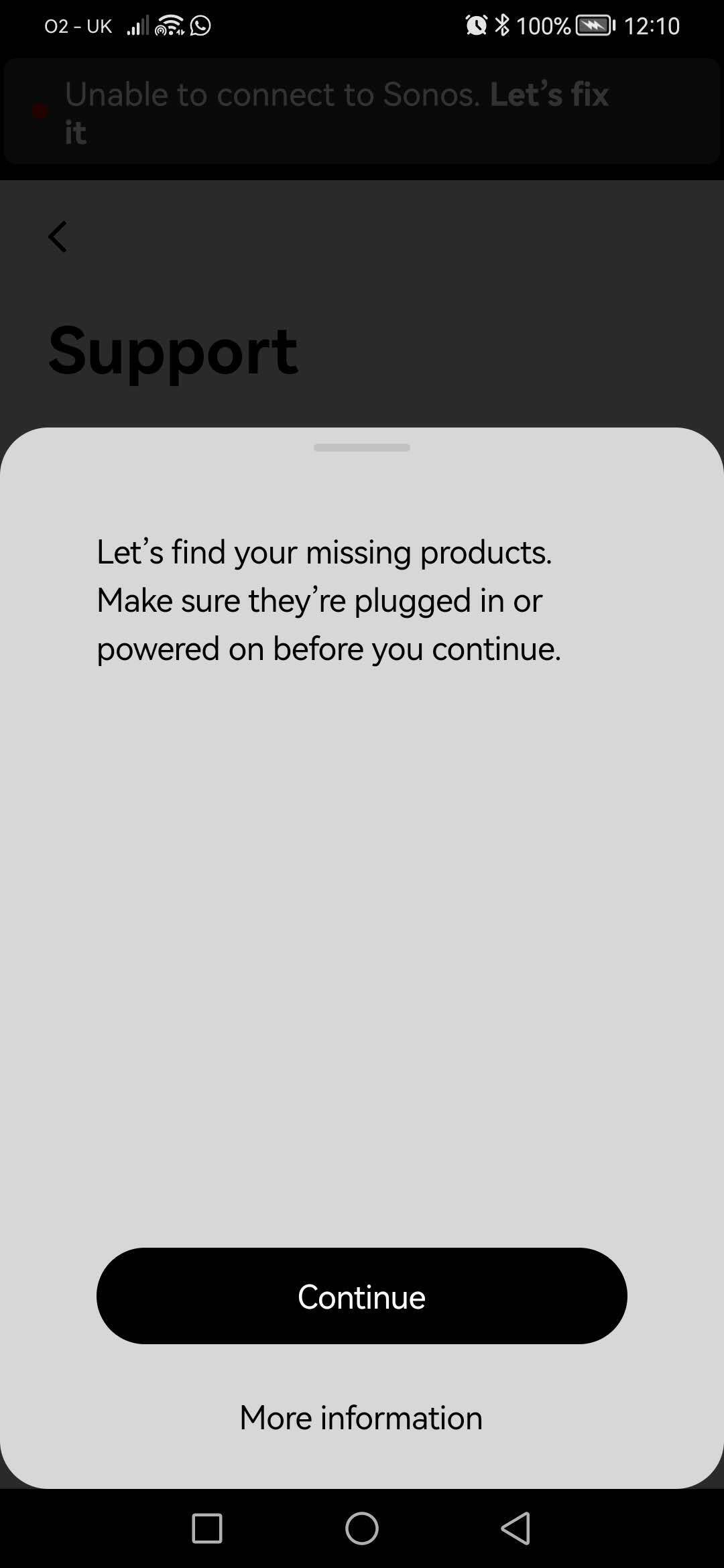 Select 'Continue':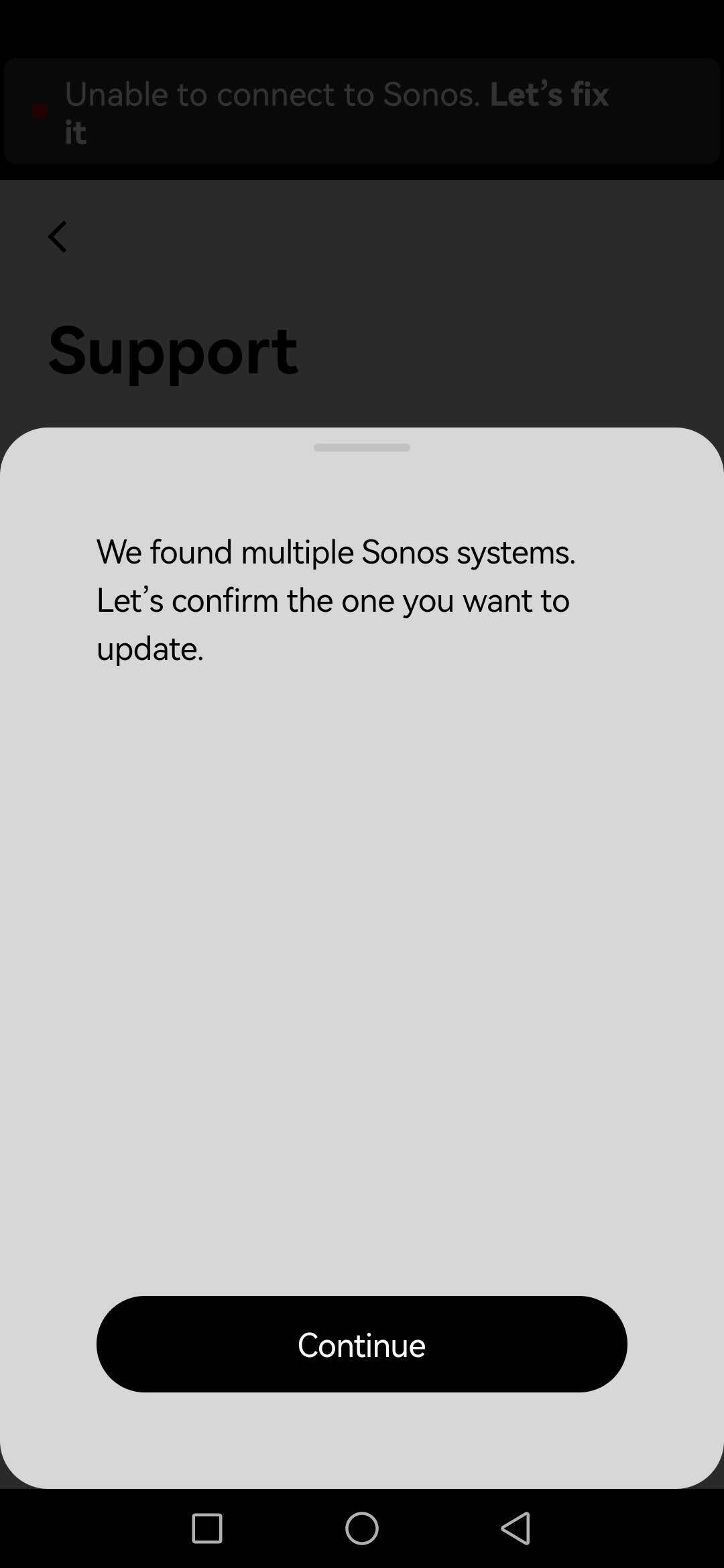 Select 'Continue':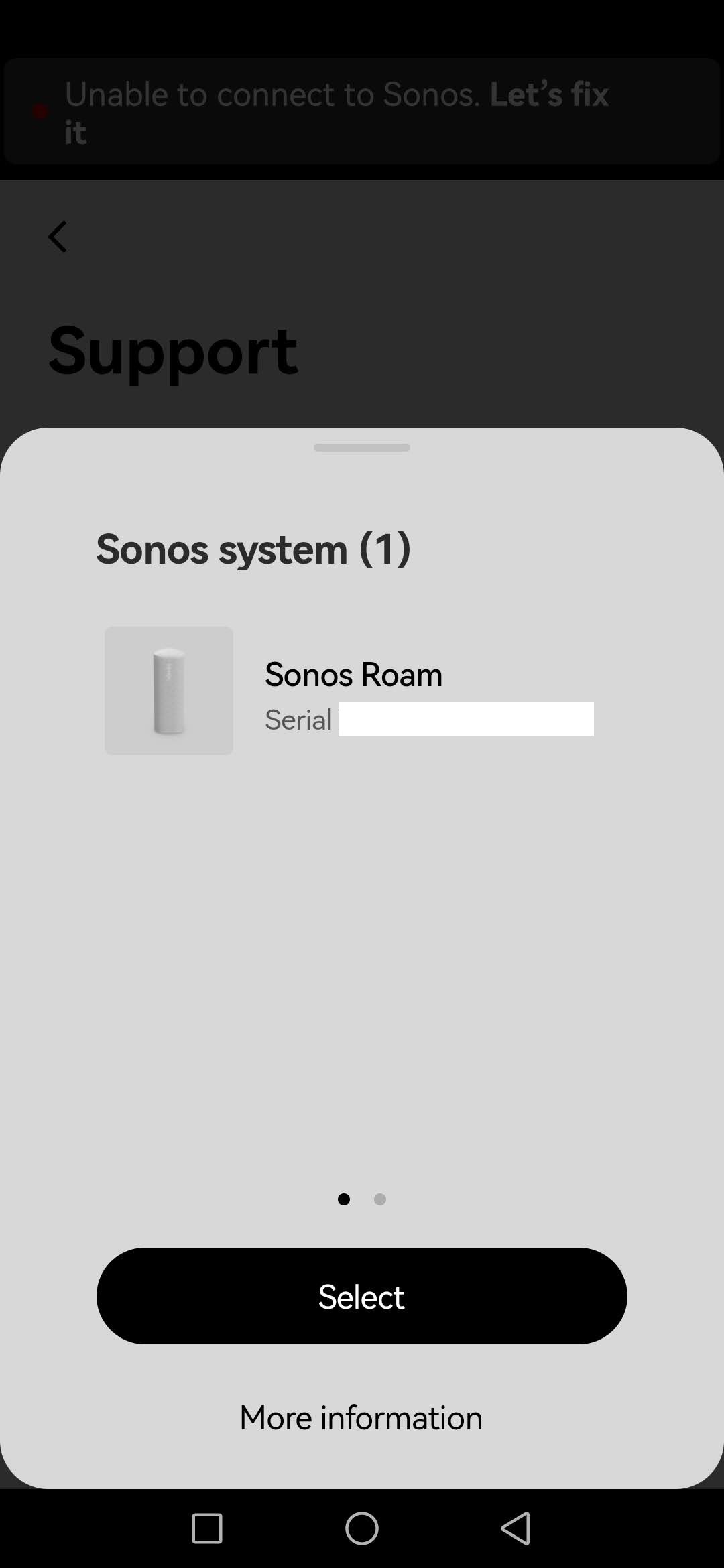 Select 'Select':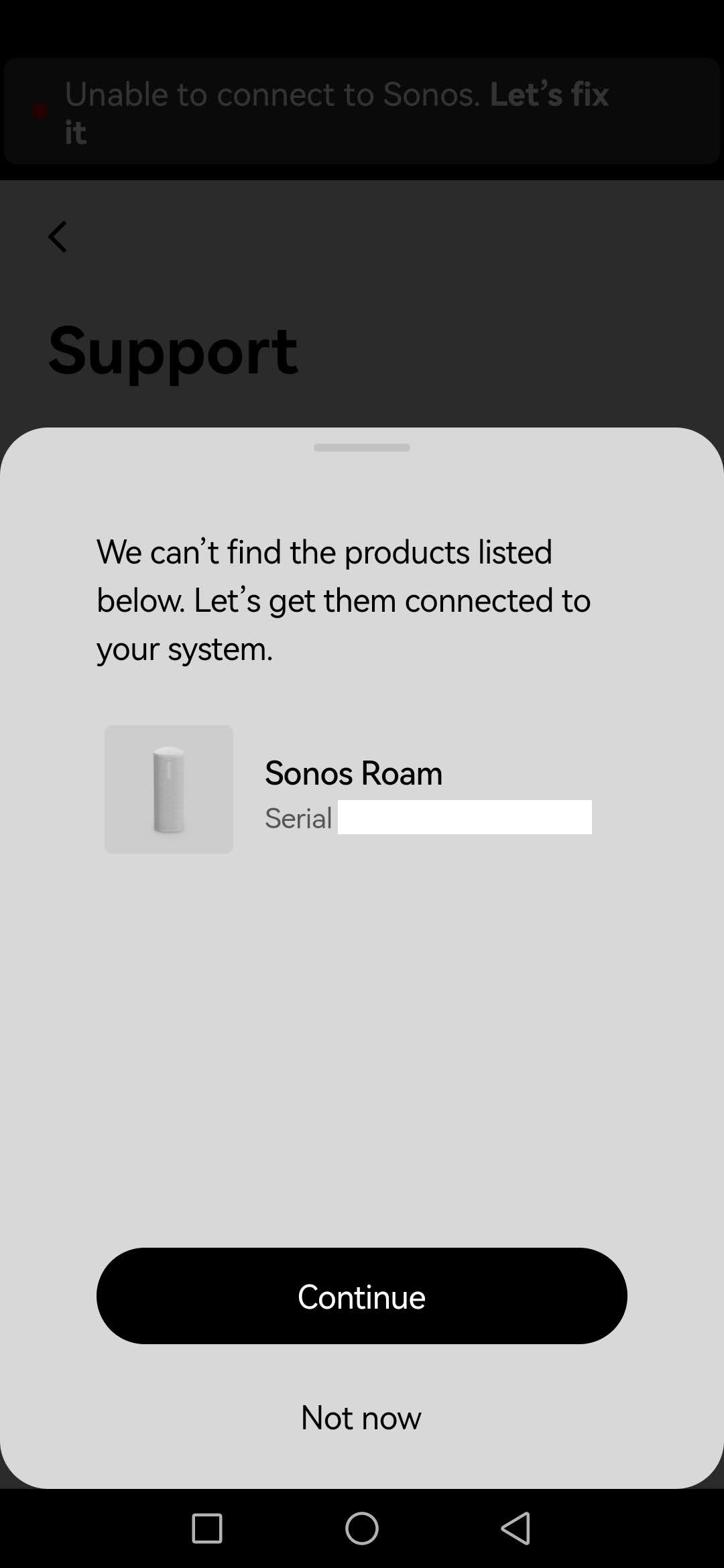 Select 'Continue':
I turn the Roam off and on again and select 'Continue':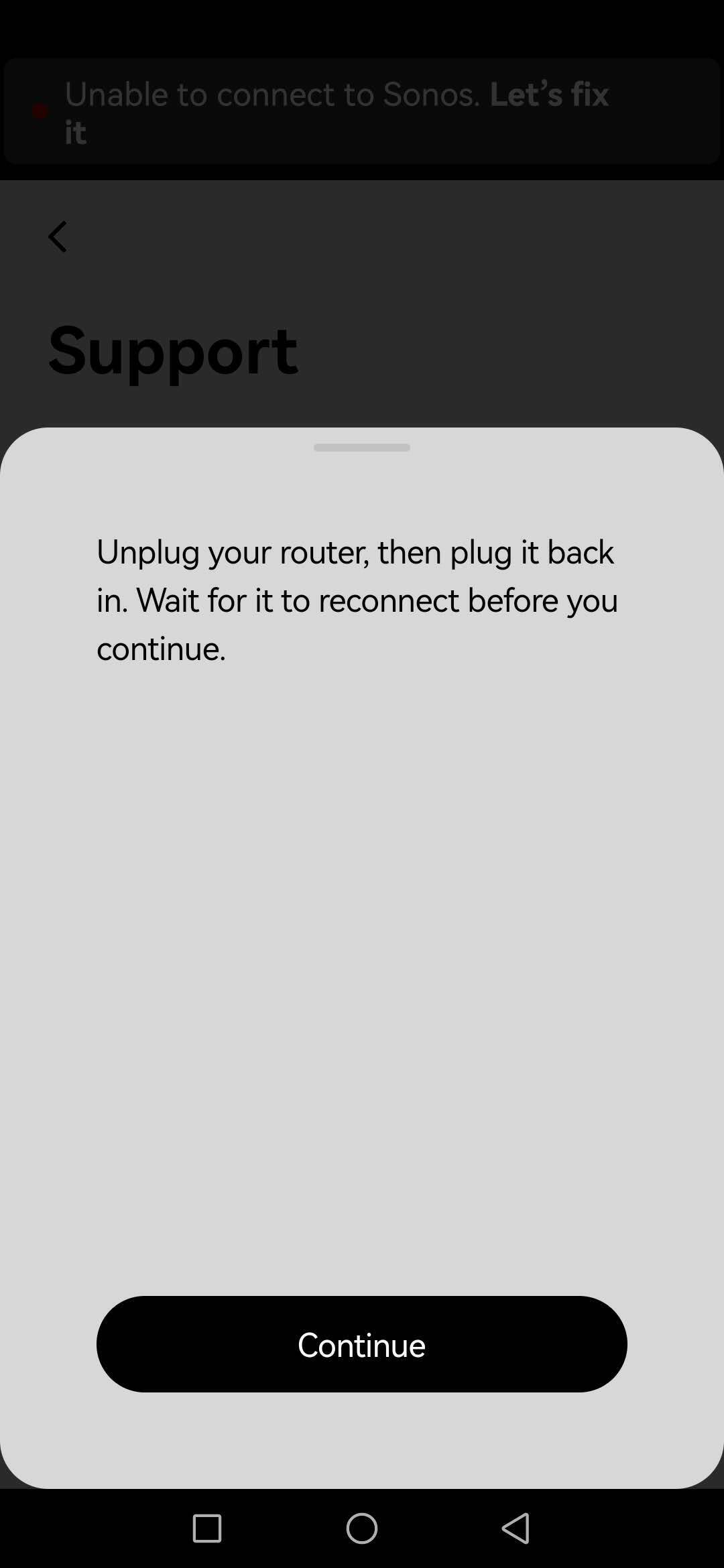 After switching my router off and on again (didn't think it would make any difference) and selecting 'Continue':, I finally get this: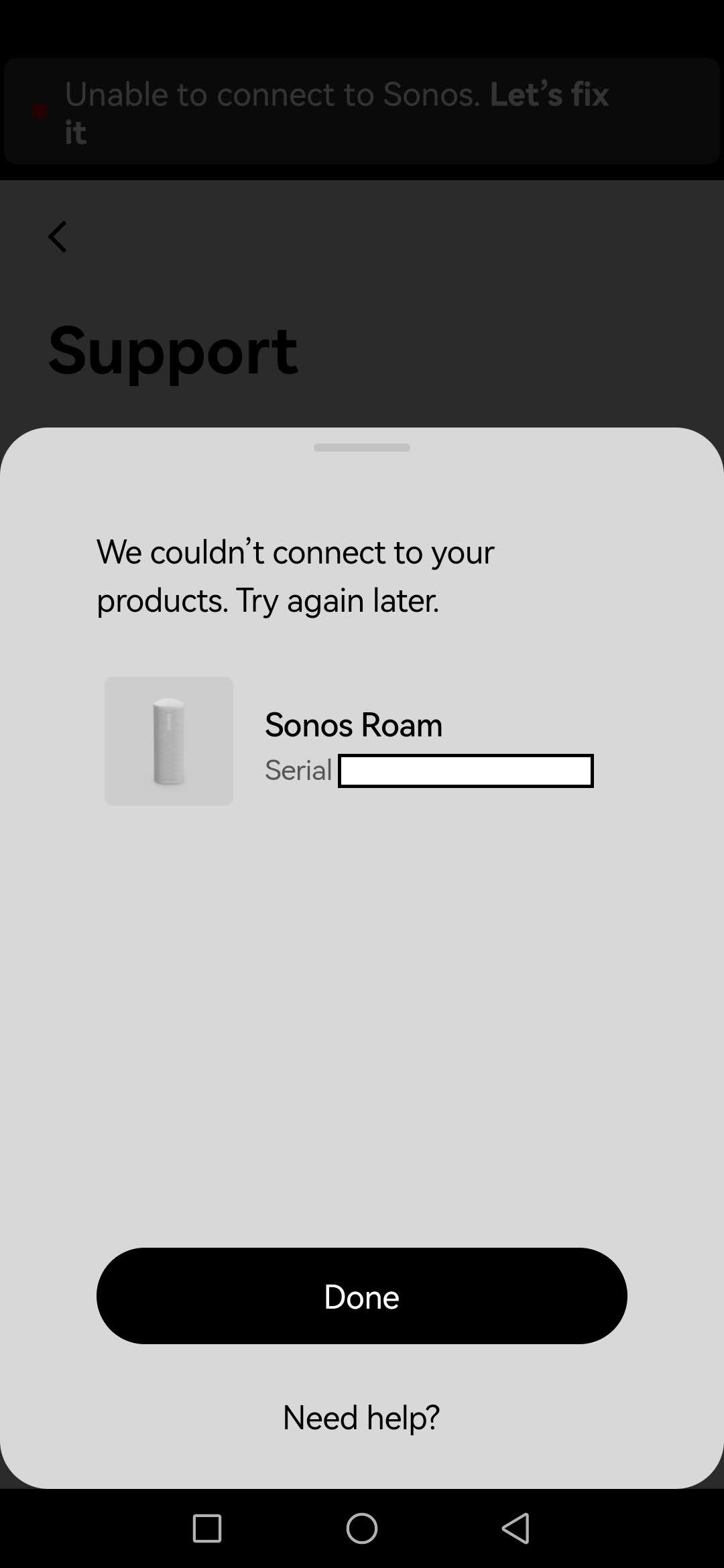 What do I need to do to get this to work?  Anything to do with Sonos Household?  I've tried this with the S1 speakers available and also not.  It's exactly the same as when I was on holiday trying to add the Roam there.  The only solution was resetting the Roam.  I am not trying to add the Roam to another S2 system - I understand that does require a Reset.
I also raised diagnostic 482131843