Just upgraded to Catalina, and SONOS is now
useless
.
Despite being able to see and link to the USB drive with my music library, SONOS insists there's nothing there. I'm guessing it's some sort of paranoid OSX security setting - but would appreciate any help from you guys......
Best answer by David M Franks 9 October 2019, 17:26
AjTrek1
: Sorry if I was unclear.
No, Sonos opens fine but shows there's nothing in the music library.
EDIT - I've just found a new setting in Preferences/Security called "Full Disk Access" & "Files and Folders". See below. Seems the default is to deny apps access until given permission. I changed mine, and it seems to have worked. Might be an idea to keep this in mind for other updaters!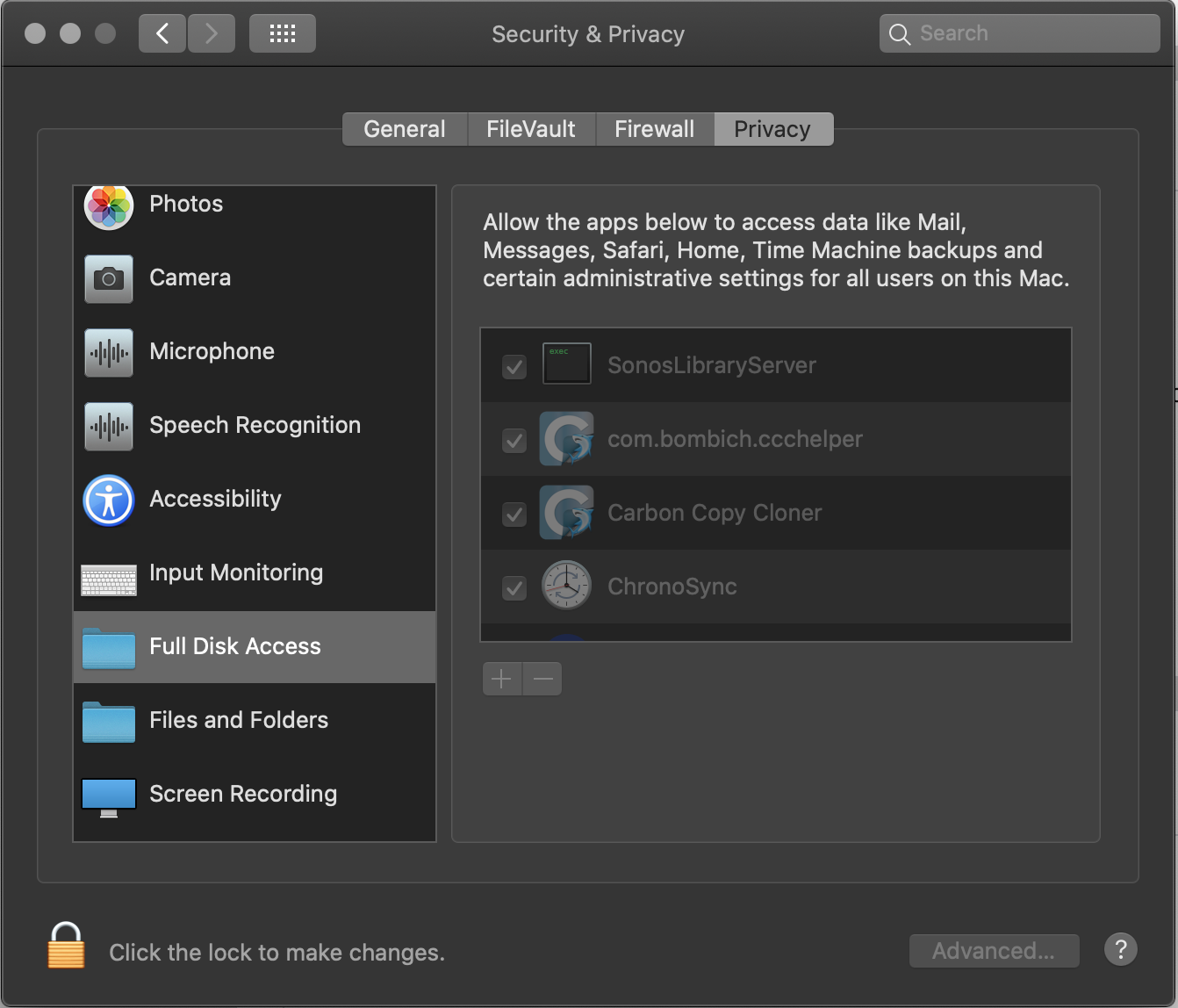 View original