Hi.
I have recently had to move my router due to (minor) building work which is now complete.
The new router location is permanent.
As a result of this situation I can no longer listen to sound from my Sonos setup and have to rely on the TV speakers which, obviously, is inferior!
My Arc is connected to my network but the Arc, Sub and 2x One SL speakers are separated into 3 separate groups.
I have tried unplugging my Sonos products, waiting for a short time and plugging them all back in again and also searching for new products via Bluetooth but with no success.
This is what I see on the Sonos app: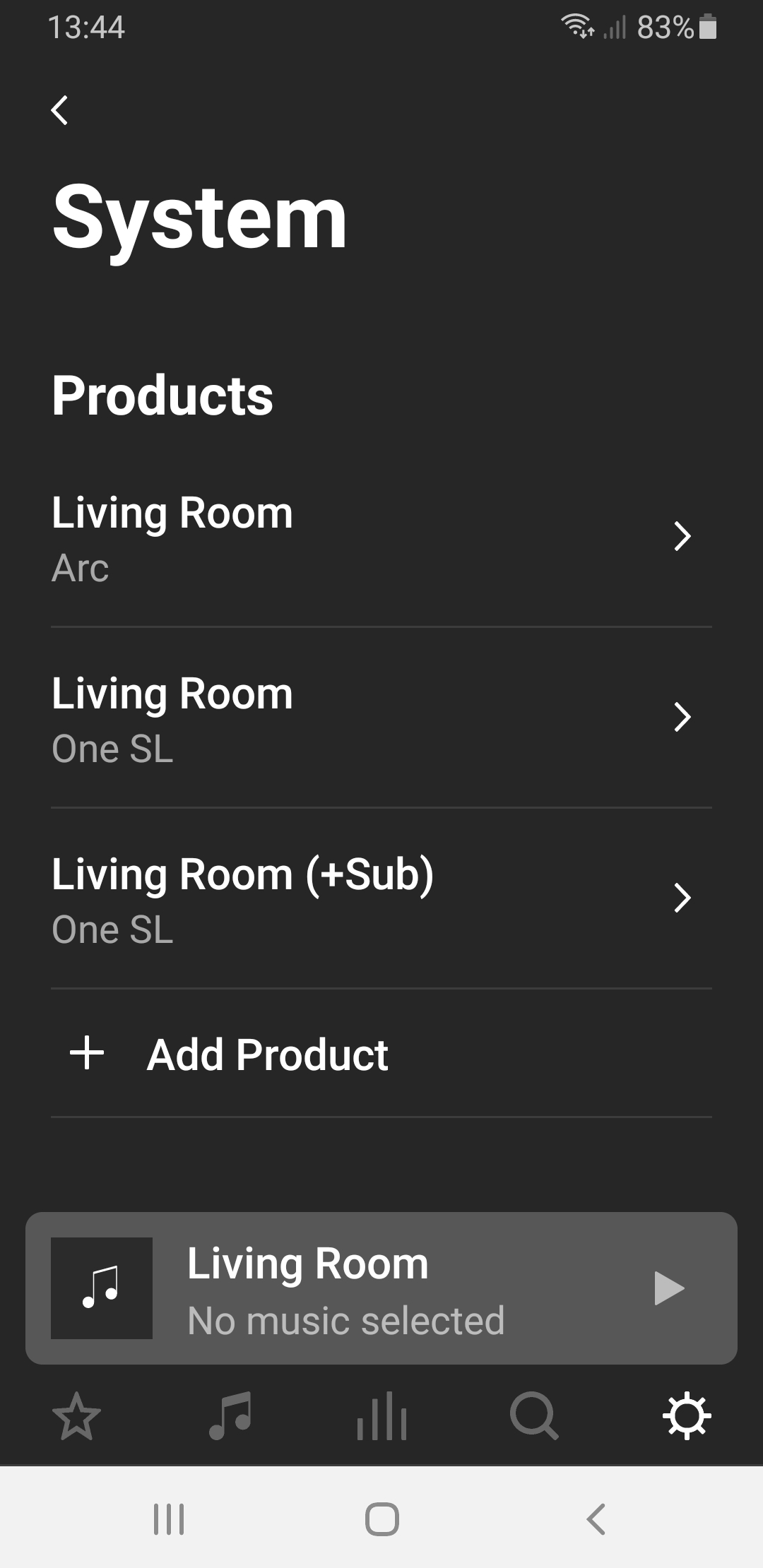 Thanks in advance for any help 🍻