Hey! Recently upgraded my setup to a Sonos Arc, pairing it with a couple of IKEA bookshelf-speakers. Worked like a charm with the feintech, atleast on the chromecast ultra - full atmos experience. On the PC, not so much. I get little to no sound on the rears, dispite the sonos app showing an atmos input. The sound on the arc is alot thinner aswell - playing the same song through spotify connect etc. 

When trying the test in windows i get full sound on all channels.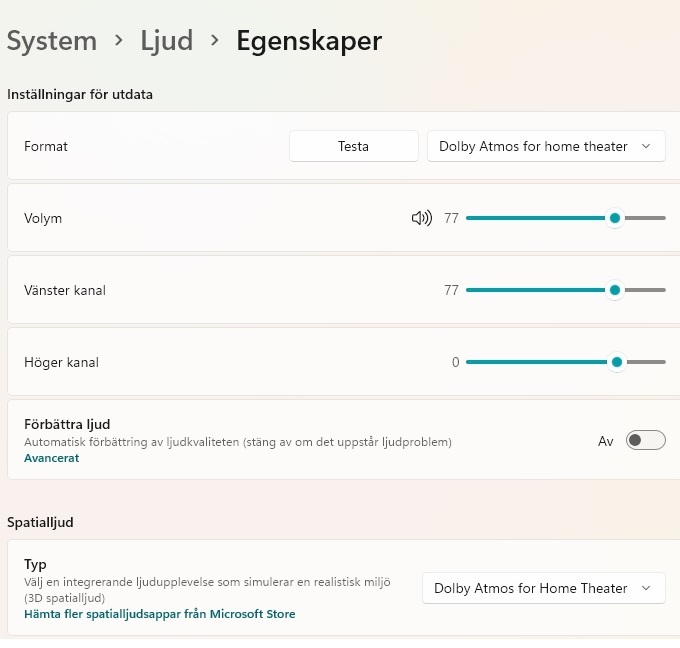 Anyone got any ideas?