i have two plays 1 and a beam setup and would like to hang the plays on the sofa sides. Do you have any recommendation for a sofa which is close to the wall? See picture. Thank you for you answers!!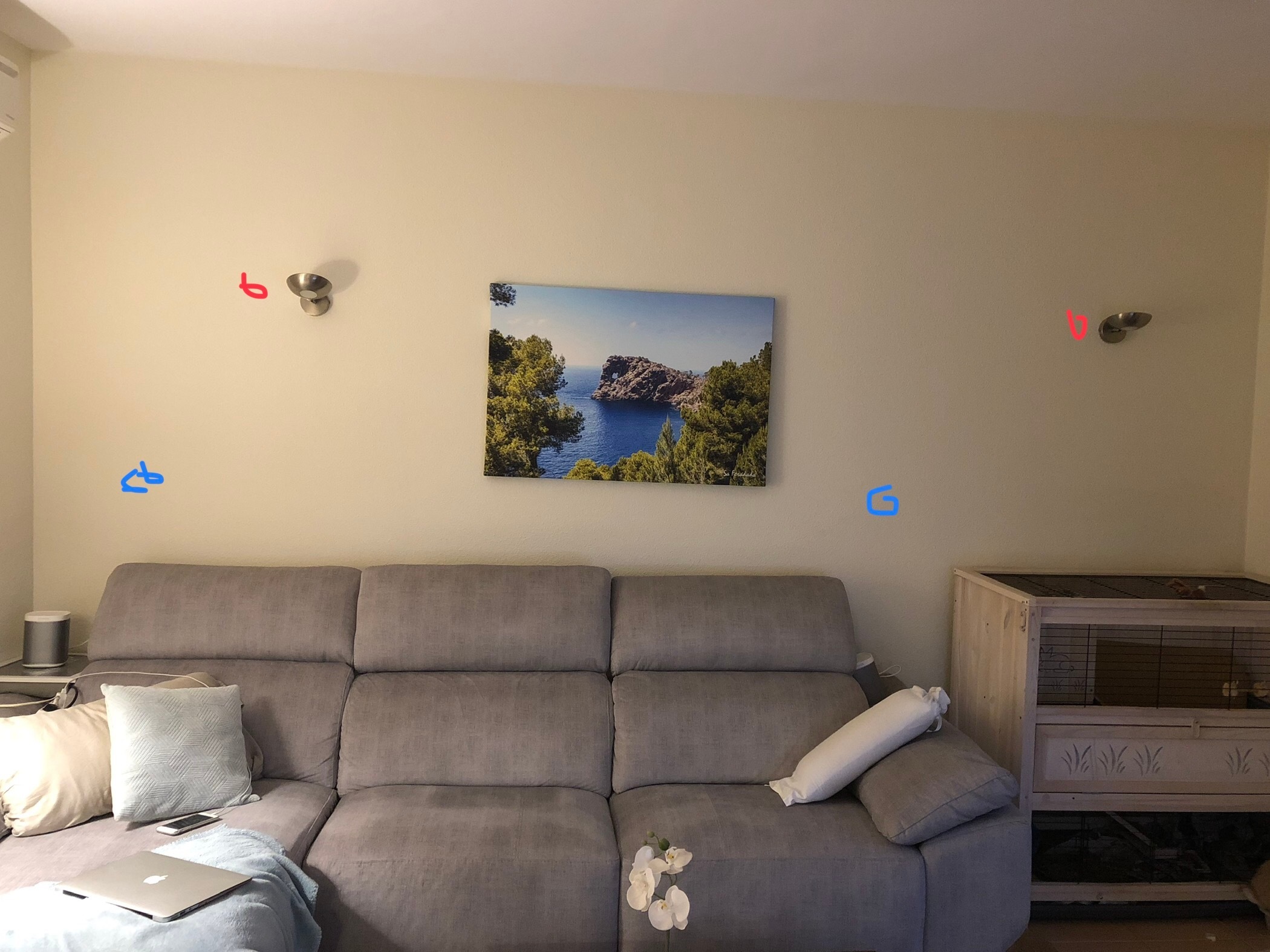 Best answer by Stanley_4 28 May 2019, 00:22
I'd sure give stands a try before drilling and cutting in the wall for mounts.
View original