I'm new to Sonos. I have a soundbar on the way (Sonos arc) but USPS has it somewhere. In the meantime, I'm trying to setup my one SLs as surround sound, but it is not giving me the option. I've attached a screen shot of what my system currently looks like in the Sonos app.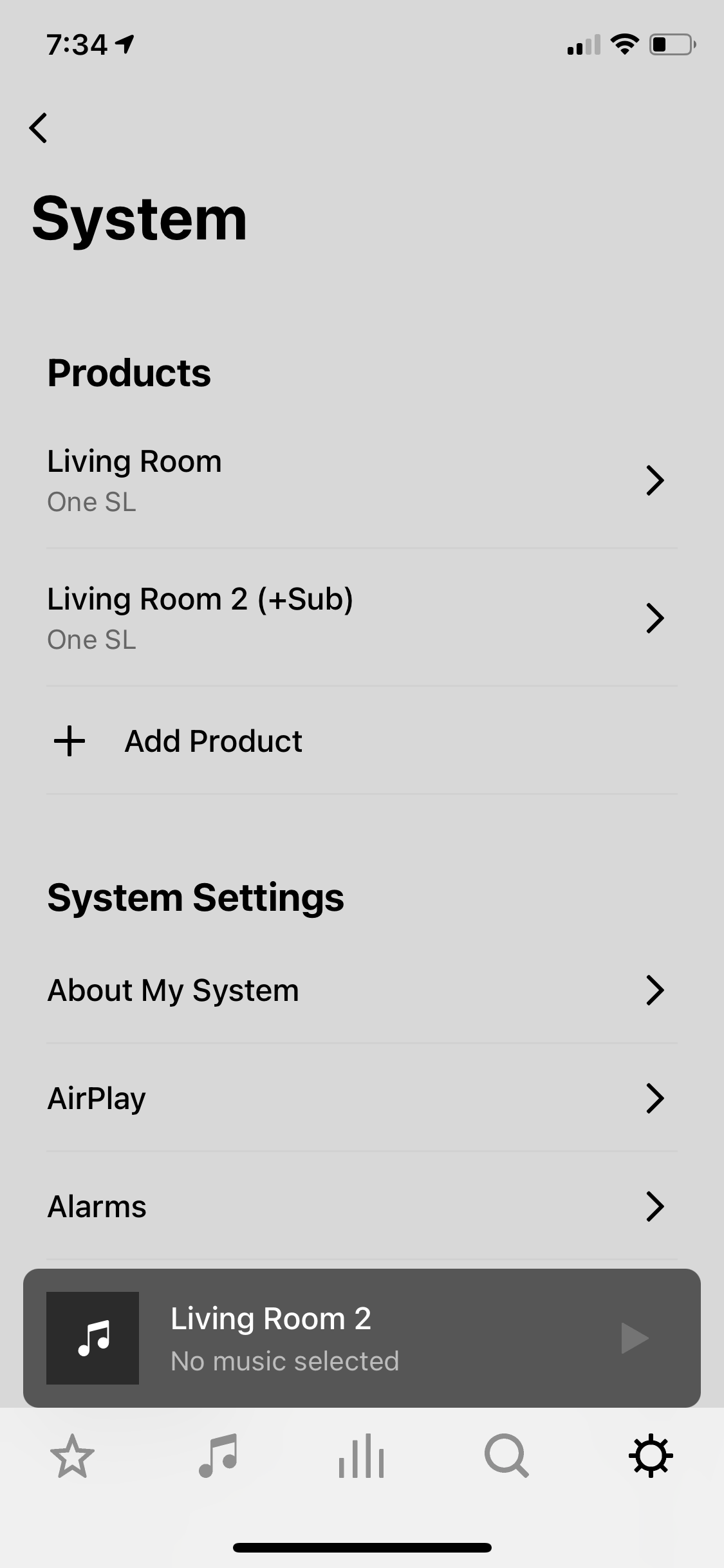 Any ideas why I cannot set this up?
Best answer by Ken_Griffiths 8 June 2021, 02:57
When your Arc arrives and you have added it to your system, you need to remove the Sub from 'Living Room 2" and then goto 'Settings/System/[Arc Room Name]" …in there you will see you can setup your One SL's as surrounds and also bond the Sub to the Arc aswell. The whole setup will then appear in your S2 Controller App as one 'room'.
View original