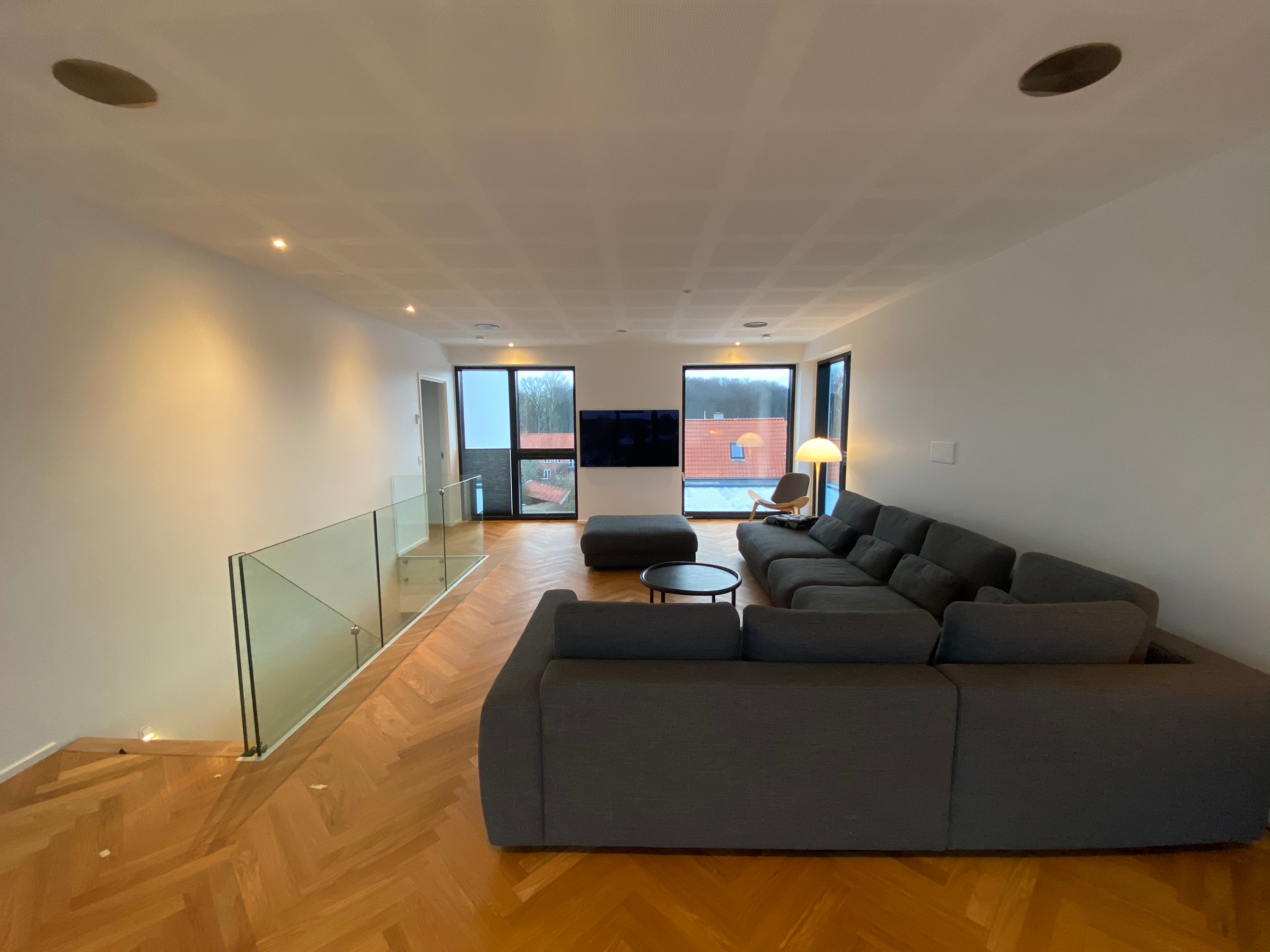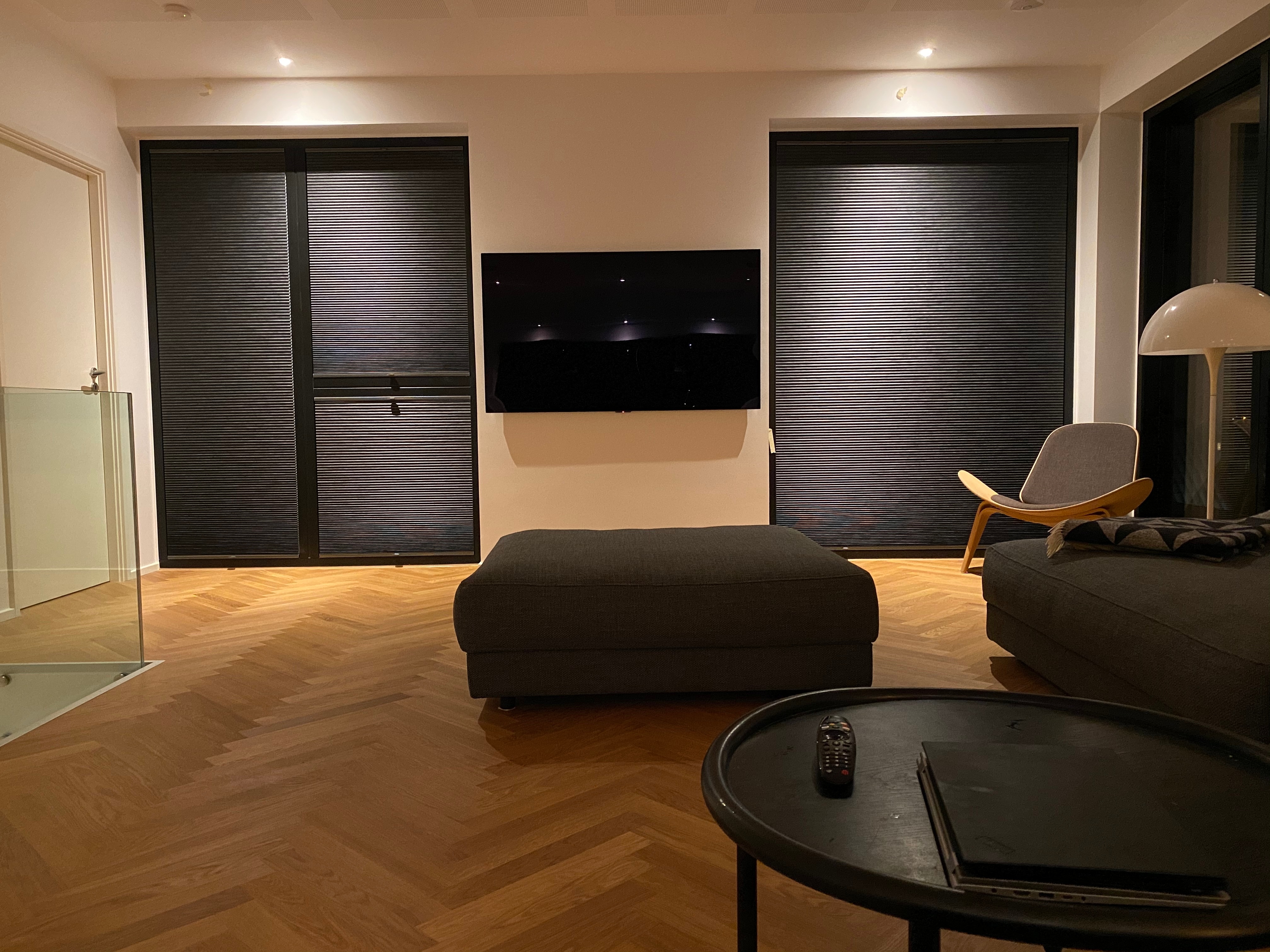 Review: Sonos AMP and In-Ceilings for surround
As some of you may have seen from my posts during the last year, I have been building a new house. 
 
We recently moved in and I finally got to hook up my new home-theater setup:
2x Sonos Amps
4x B&O Celestial BOC86
1x Sonos Sub 1st. gen
65" LG GX Oled
Background 
I have been using Sonos for more than 10 years now. Except for the Sonos Arc, I have owned all of the previous home theater speakers, including the Playbar, Playbase and the Beam. 
 
My previous setup was a Playbar combined with 2 Play:3s as surrounds and a Sonos Sub. 
 
In our new house, we wanted to do all in-ceiling to create a lightweight feel in our living room, which is also why we decided on the ultra slim and no-gap wall mounted LG GX. 
 
I considered many different options, before finally deciding on the Amp to drive the setup. 
 
My concerns were:
Limited codec support (no DTS, no Atmos, no DD Plus)
No HDMI in/out, meaning that I would have to wire 1 HDMI cable from the tv to the Amps for audio and at least 1 more HDMI cable from the tv to connect video sources. The Amps and video sources are located in a separate AV-room, so that was a real concern. 
 
However, I only wanted four speakers. So the two Amps were basically perfect for that, enabling me to do 5.1 surround with a phantom center. I also still had some other Sonos speakers and wanted to stay within the ecosystem.
Furthermore, Airplay, Spotify Connect, Google/Alexa support and auto-detecting line-in means that they are pretty much as future proof as you can get these days. 
 
Finally, I needed power. The four speakers I picked out are high-end 8 inch, 3 way speakers from B&O and the recommendation was that I needed at least 100-125W at 8 ohm for each set of 2 speakers. The Sonos Amp delivers.  
 
————————————————————-
Over the coming days, I will be updating this post with my experience and testing. Please feel free to raise questions in the thread and I will try to test what I can. 
 
For now, I can say that;
It sounds fantastic and much better than anything I have had before. For music and movies. It is a huge improvement over the Playbar/Play:3/Sub combo I had before. No real comparison. 
 
Everything works with the tv and running in Dolby Digital 5.1. Everything is in perfect sync, the phantom center works great and dialogue is crystal clear. 
 
I have no issue with sound coming from above. The speakers have pivoting tweeters and mids which are angled at our listening position and we have a decent space in front of the couch up to the tv where the fronts are located. It just feels as if the sound is coming from the screen and not from above.