I recently purchased a new home and a 75" Samsung 2021 Frame TV. My ceilings are 10' tall and the wall the tv is going on is 15.5' wide. The main viewing seat is 15-16' from the wall. The room over all is a large open concept kitchen and living room. I don't have a measurement but I would guess 25-30' deep and about 18' wide. I'll include photos from the real estate listing (Previous owners furniture). I've marked the tv location and main seating in green. I plan to also mount a Sonos Arc underneath the tv and add a sonos sub in the near future. Another unique feature is my baseboard trim is a foot tall. Typically I have hung TVs where the center is at eye level but I've never had a room or tv this big. With the added distance from the tv I'm thinking it needs to be mounted higher than I normally would. I also need to account for the sound bar underneath (seems like this is the best location). Any insight or suggestions are appreciated.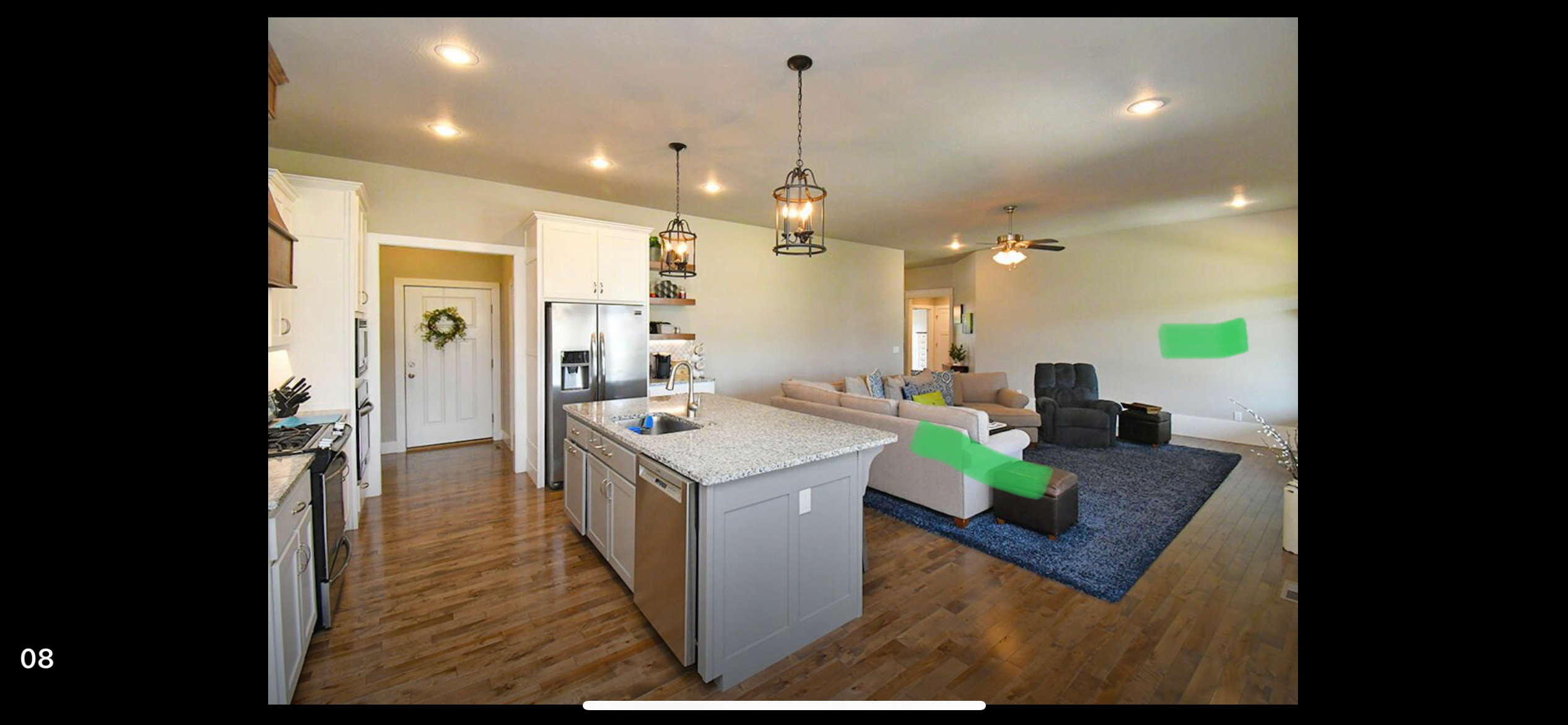 Best answer by melvimbe 8 September 2021, 20:51
https://www.avsforum.com/threads/how-high-to-mount-samsung-75%E2%80%9D-frame-tv-with-sonos-arc.3216870/
I disagree with the 50 inch suggestion on AVS.  Yes those standing in the kitchen will be looking down slightly, but at that distance, it's a pretty small angle, smaller than the angle from couch to wall.  Plus, looking downward is a bit less effort than upward.
Also, you are likely going to have a lot of glare on the TV from the windows, more so than the TV mounted above the fireplace.  I'd be looking at blinds/shades/shutters/draps for those windows.
View original