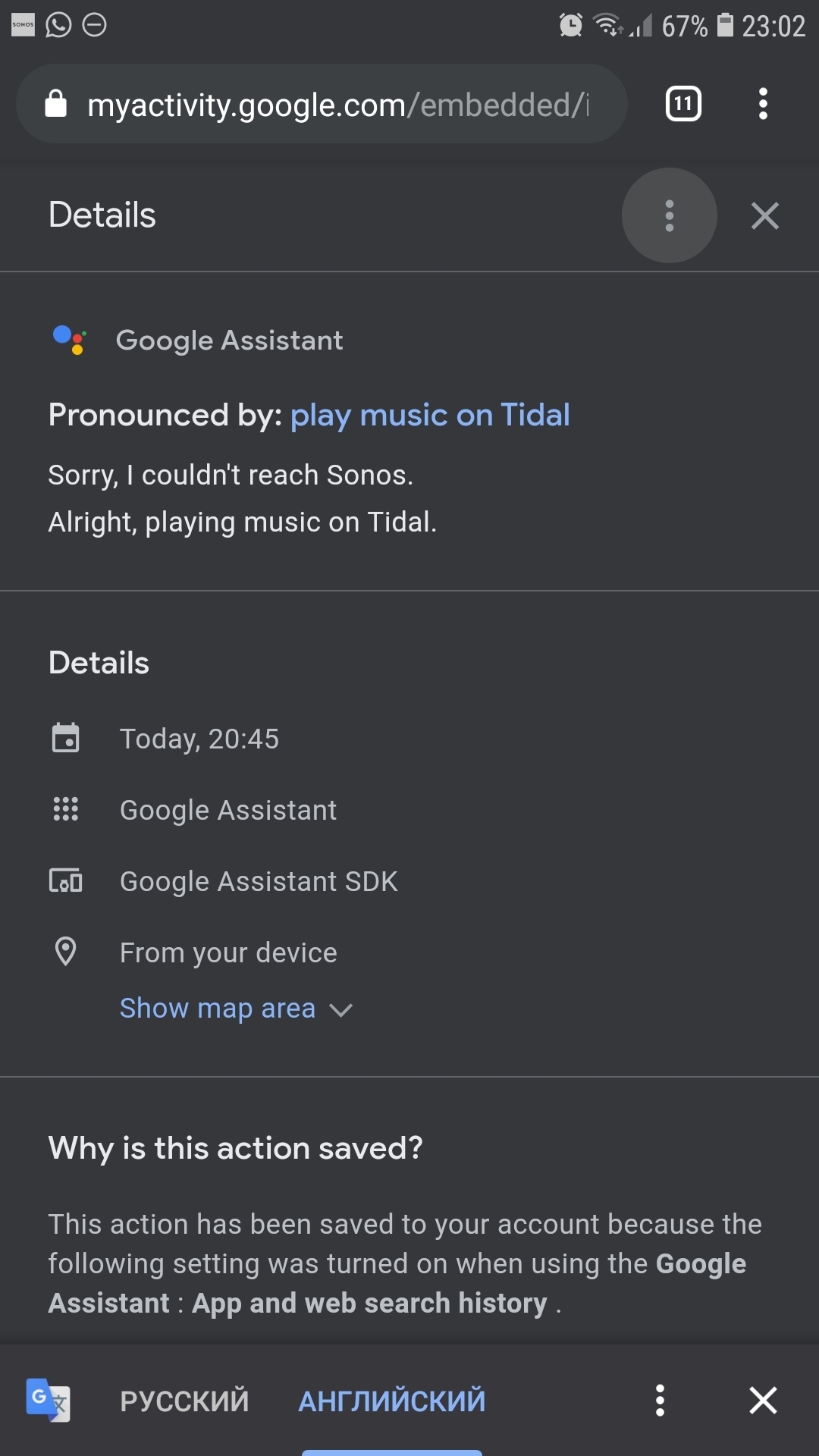 Hi! About year I cann't start playing Tidal by Google Assistant. I have One gen 1. S2. From Sonos App and Tidal App I can start playing without problems. TuneIn and YouTube music starts through GA correctly.
Dialogue:
- Hey, Google, play music on Tidal".
- Ok. Playing music on Tidal. Sonos is not available at the moment.
What i am doing wrong?
Best answer by James L. 23 February 2021, 09:48
Hey @SergeyL, welcome to the community.
We're currently investigating an issue with playing TIDAL through Google Assistant on Sonos at the moment. You don't appear to be doing anything incorrect from your screenshot and your explanation matches the symptoms we've seen so far.
We're working with both TIDAL and Google to resolve this but don't have any further information to share right now.
Let us know if you have any questions.
View original