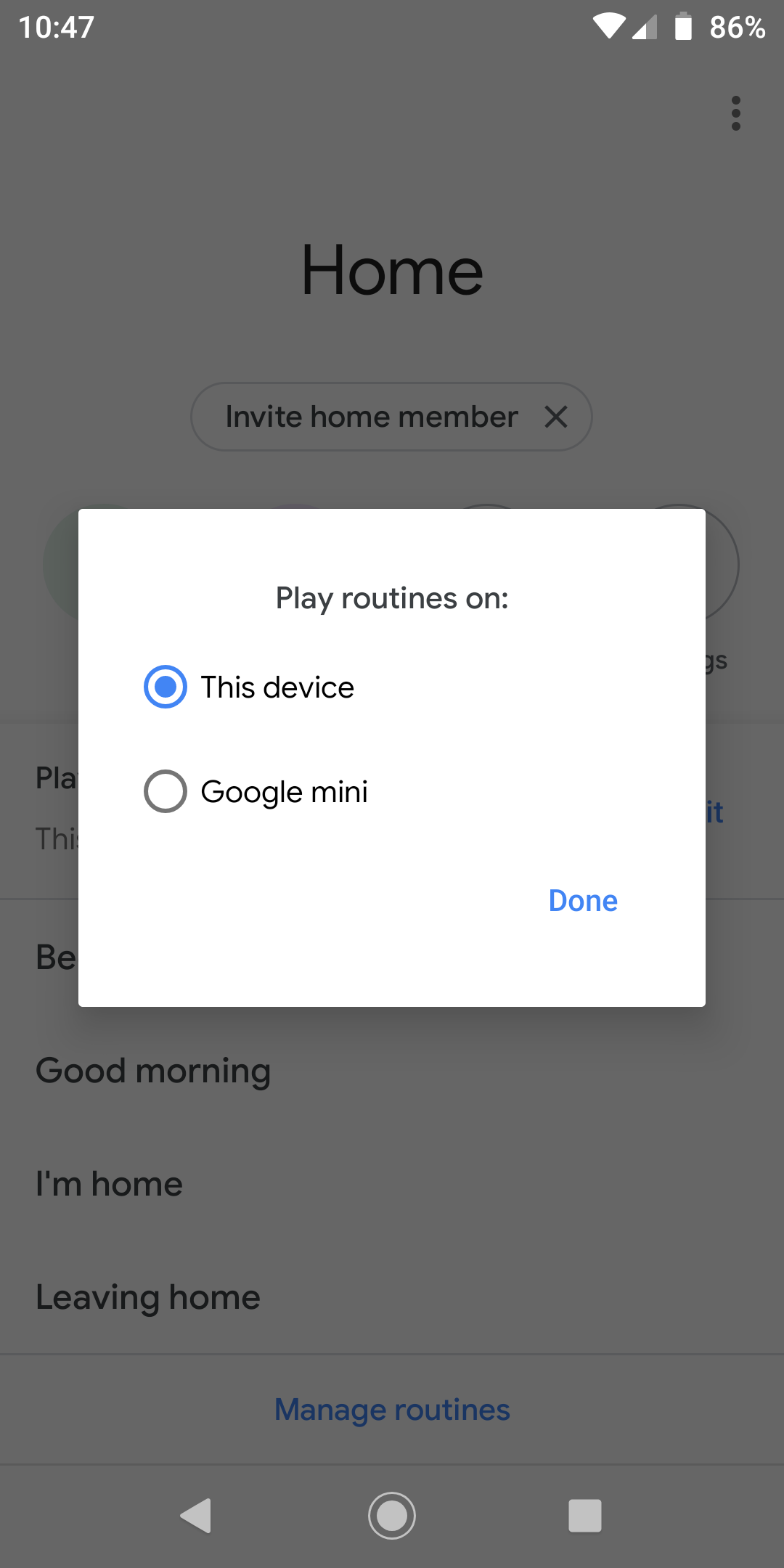 I have successfully linked Google Home (on my android phone) with Sonos, so I can play music on the Sonos Play 1 by saying "Hey Google play in the kitchen" (where "kitchen" is the name of my Sonos Play 1 in the kitchen). So far, so good! : )
Google Home has "routines" such as playing the news and weather when you say "OK Google, good morning". But I don't know how to have the "routine" play from the Sonos speaker.
On the Google Home app on my phone if I select "Routines" then it gives me the option to
"Play routines on"
and an
Edit
link
If I click the
Edit
link I can select from
but I can't select the Sonos speakers (e.g. "kitchen")
Is there a way to achieve this? Many thanks in advance for any help you can provide.