Since I've tried customer service with both Sonos and Sophos, I thought I'd put this out there for any suggestions/wisdom.
Macbook Pro, running 10.13OS, Sonos 1 Desktop App and Sophos Home Premium 10.0.4 (and have had the same setup for some time with no issues).
While the Sonos desktop app will show connection to the system when checking "connect to existing Sonos system", it never gets past the main screen error message "Sorry, we can't connect to Sonos".  Mobile apps work fine (all on the same wi-fi network).
Turning off Sophos does not change anything, but uninstalling it brings Sonos back (and reinstalling permits it for a day, then the issue returns).
Obviously, these two aren't playing nicely together - again, I've been trying to get help on both ends. Any thoughts appreciated.
Best answer by carbmac 7 May 2021, 15:03
UPDATE : Solution I got from Sophos works.  So here are the steps (as per Sophos email) :
==//==
Thank you for contacting Sophos Home support. 

I understand you are having difficulty connecting to your Sonos wireless speakers.

We recently saw this issue with another customer and found the following resolution.

1. Locate the IP address of the speakers
2. Add the IP address as a Web Exception by
- Log in to your Sophos Home Dashboard
- Navigate to the "Protections" tab and the "Web"
- Add the IP of the speakers as a web exception
- Add the local loopback address (this is essentially your computer IP address from the computer's perspective) of
  127.0.0.1
3. Wait for a few minutes for the software to sync and test.

==//==
The IP of each of your speaker can be found on your gateway management software (could be an iOS or other app, or a website).  

If you have an xFinity or Helix gateway, goto the web page management, under connect, scroll to your Sonos speaker, click on the first one and then, at the bottom, click on device details.  The IP address is in the popup.  That's the IP you have to add along with 127.0.0.1.  Do that for each and every speaker in your Sonos setup.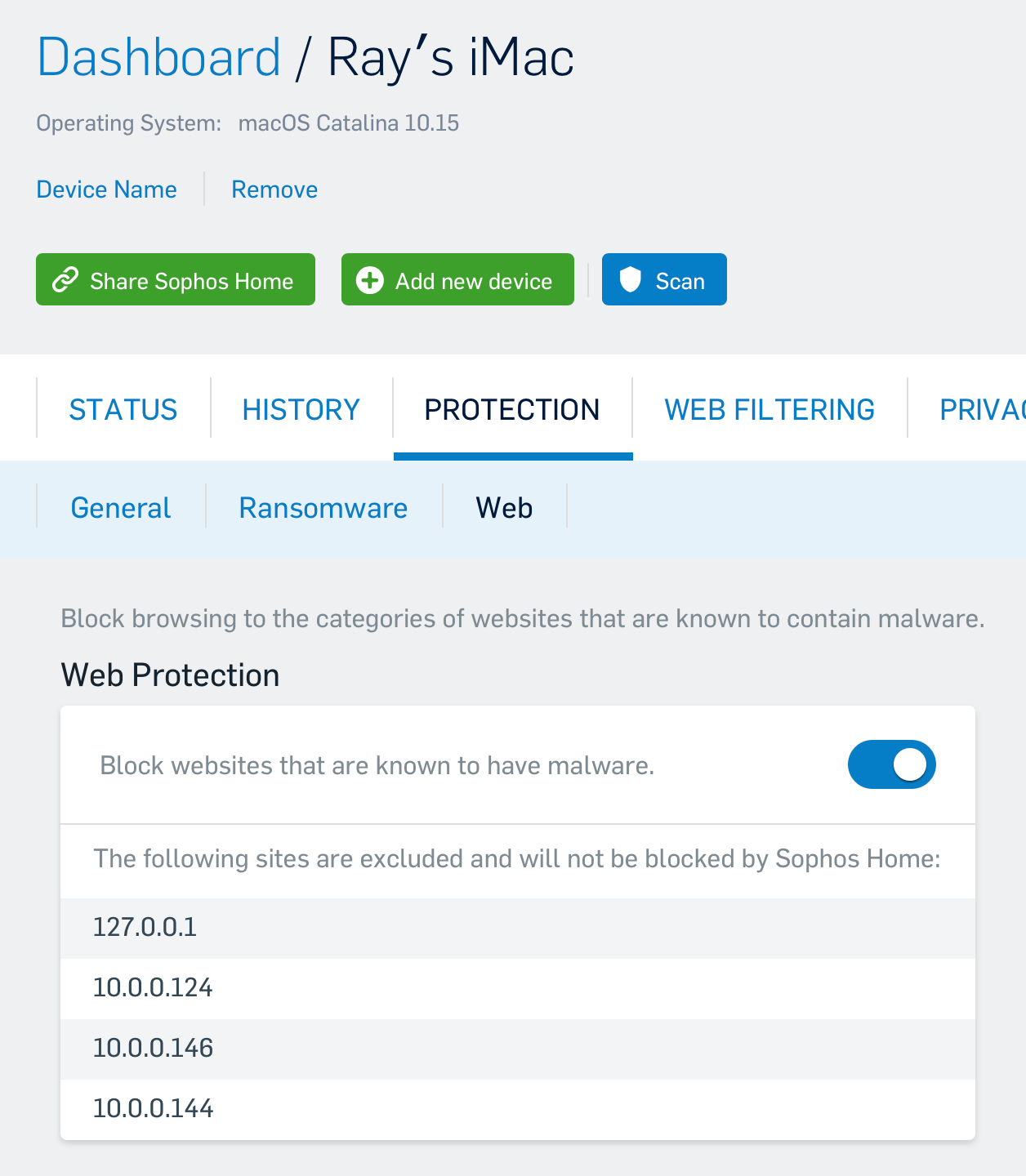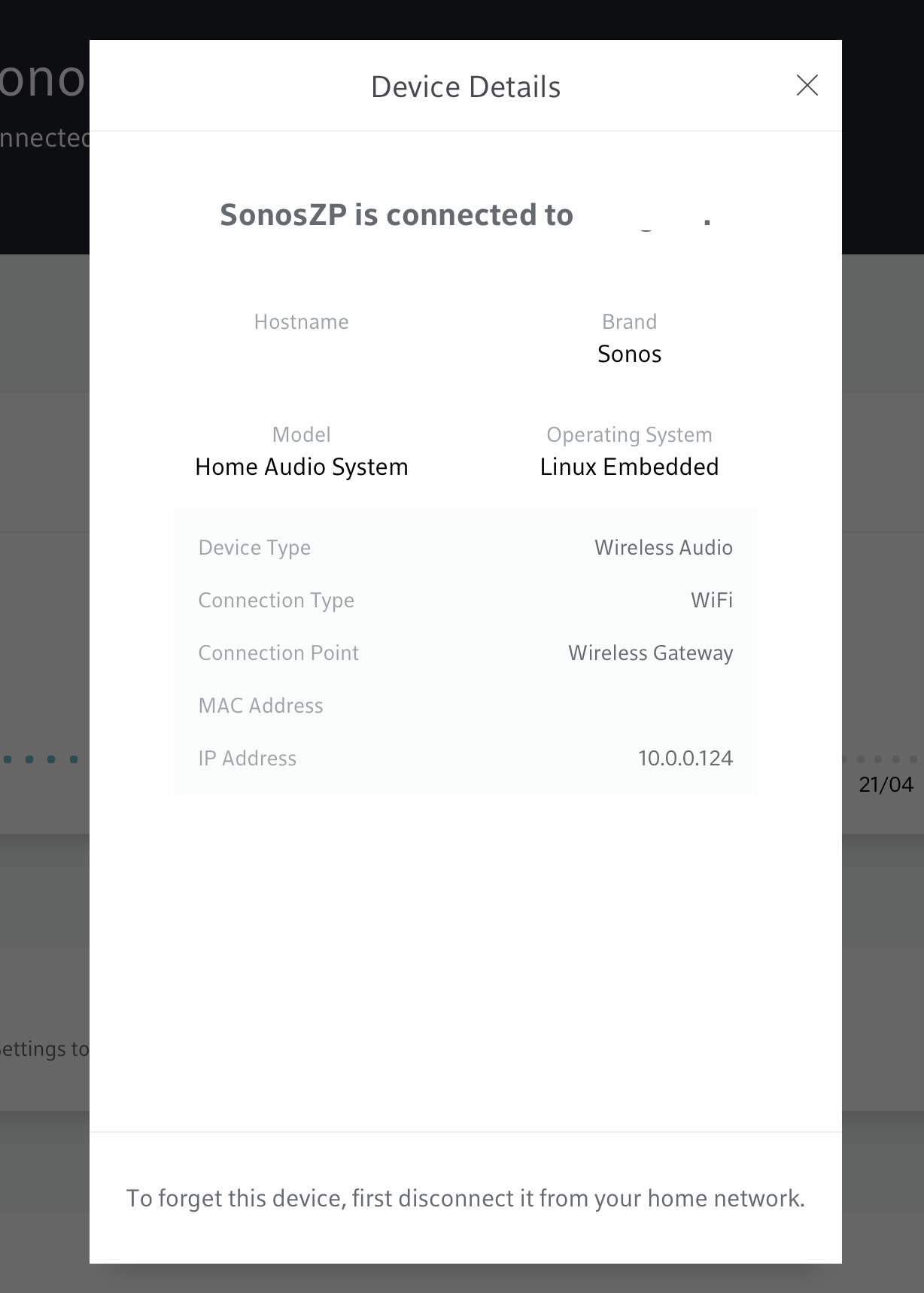 I hope this helps you and others !
Ray
View original