Looking for steps to control different rooms in your Sonos app?
Here's an easy demonstration of how to change which room you're controlling.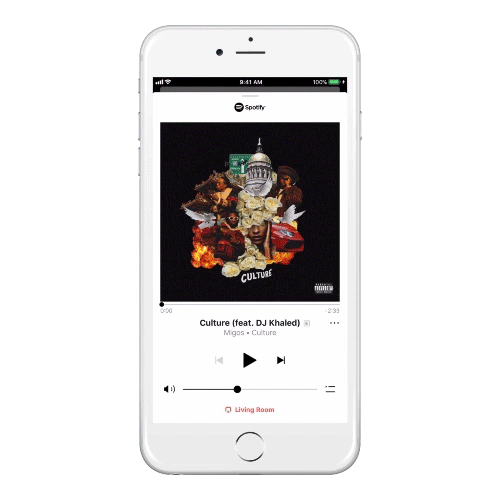 The red text of the room name pulls up a quick grouping menu that you can use to add other players to the group you're controlling. You can use that to sync rooms to play the same thing. It can also be used to move music playing in one room to another room.
If this isn't working right, you may have some network latency causing trouble, the process to move music in this way takes a lot of steps behind the scenes and could fail if something goes wrong. If you need a hand, feel free to
send us a message
.