I just updated to macOS Ventura 13.0.  The next day the Sonos Controller said I had an update.  Pressing the "Update Now" button started the update process normally.
After asking for my Admin credentials, I get an error saying "Sonos Update failed.  An unexpected error occurred.  Please try again."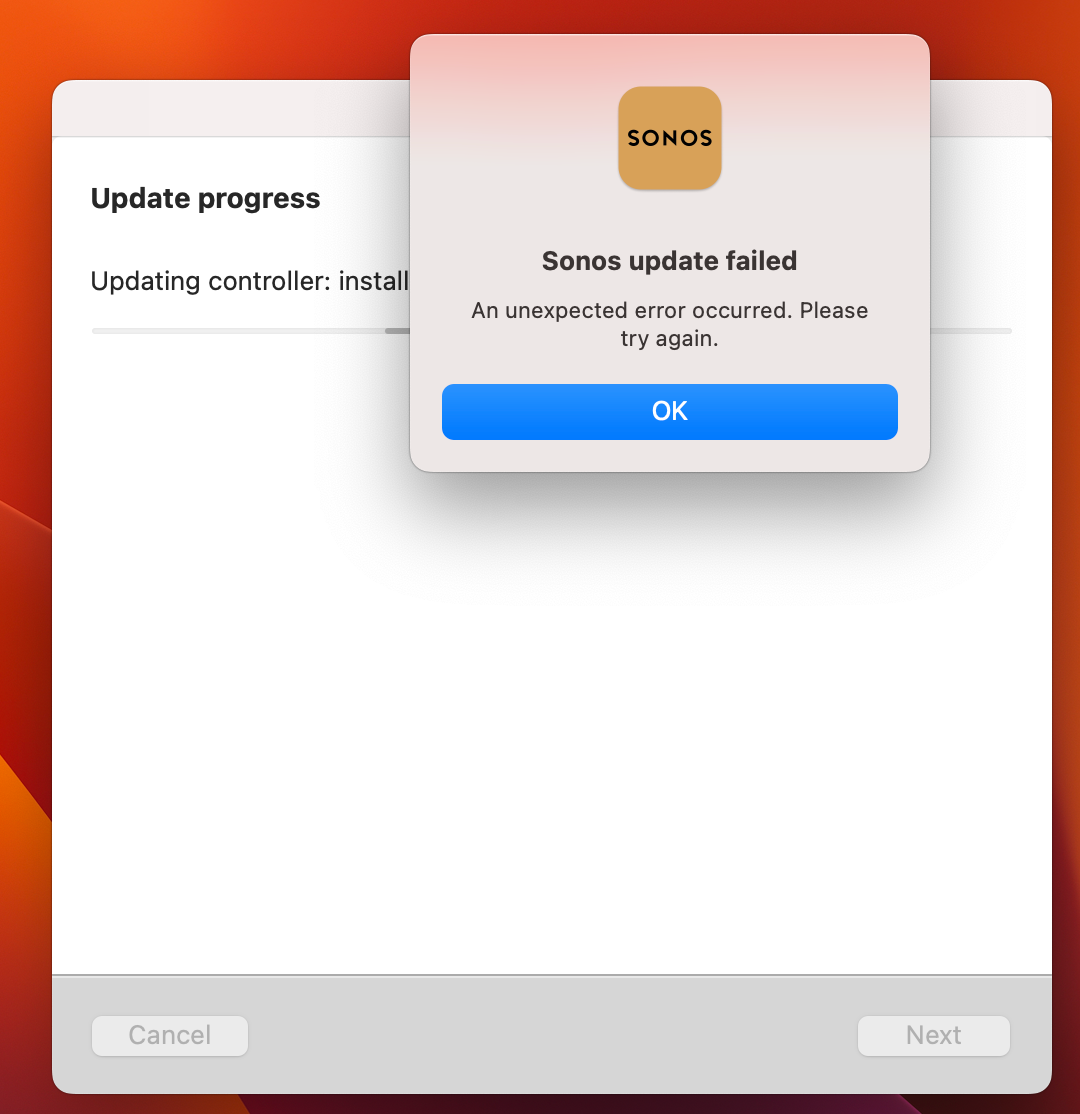 Is anyone else seeing this?
Dave
Info:
Sonos Controller for Mac
Version: 14.14
Sonos: OS S2
Build: 69123100