I am really hoping someone can help me because I am at my wits end in trying to make the Sonos Beam and Sonos Roam work with Alexa household account, when you try and change account it get " sorry I'm not able to switch account at the moment". 
I have one 1x Sonos Move, 2 Sonos Beams, 1 Sonos Roam, 2x Sonos one.
The Sonos One was set up with the Alexa voice assistant in line with best practices and with our household account, set up with linked profiles so that we can link to Spotify accounts, this works perfectly fine in saying Alexa switch account.
 Both the Sonos ones work absolutely fine, the Sonos move also works absolutely fine, however tI hav  two Sonos Beams and the Sonos Roam whenever you ask it to change account it says 'sorry im not able to switch account at the moment".   Before I get the standard cut and paste of disabling skill, relinking ect, I have spent the best part of three days getting right down to packet level inspections, every speaker has been deleted off both Sonos, Alexa, disabled the skill, reinstalled the skill, installed just one Sonos device on its own, linked to skill in both the separate Alexa accounts, gone on to the Amazon actual website and in devices deleted every item there, I have in the Alexa app disabled every other device, I have tried renaming both the Beams and the Roam to make sure that they are not conflicting with anything .
The only one thing that I have been able to find as a common theme is that when you go to help and about in the alex app, you will see that the software status shows zero, as shown below for all the devices that will not support switching of accounts. 
All Sonos devices that work have a device software version of..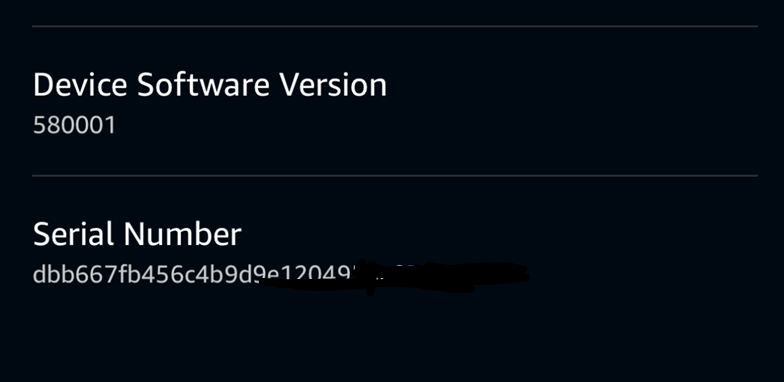 The beam and Roam have this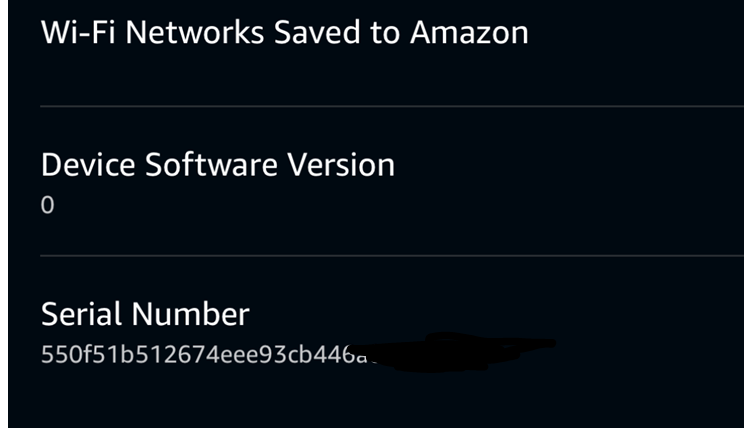 The other three devices all have the same serial number.  Can anyone tell me conclusively if this is not supported on these devices and if they are not when they will be.
Any thoughts would be gratefully appreciated.