I have an ASUS router (RT-AC88U) with both wired and wireless speaker connections. I have an ASUS repeater (RP-AC68U) connected (wireless) to the router. Finally i have one speaker that is hard wired to the repeater.
Everything works great. I can group all of the speakers if I want. I can control the music anywhere on the network.
However, the Sonos app insists there is a problem and pops an error message when I do just about anything in the app. It doesn't impact the functionality, but it is annoying as it comes up all. the. time.
Is there anyway to turn off this prompt?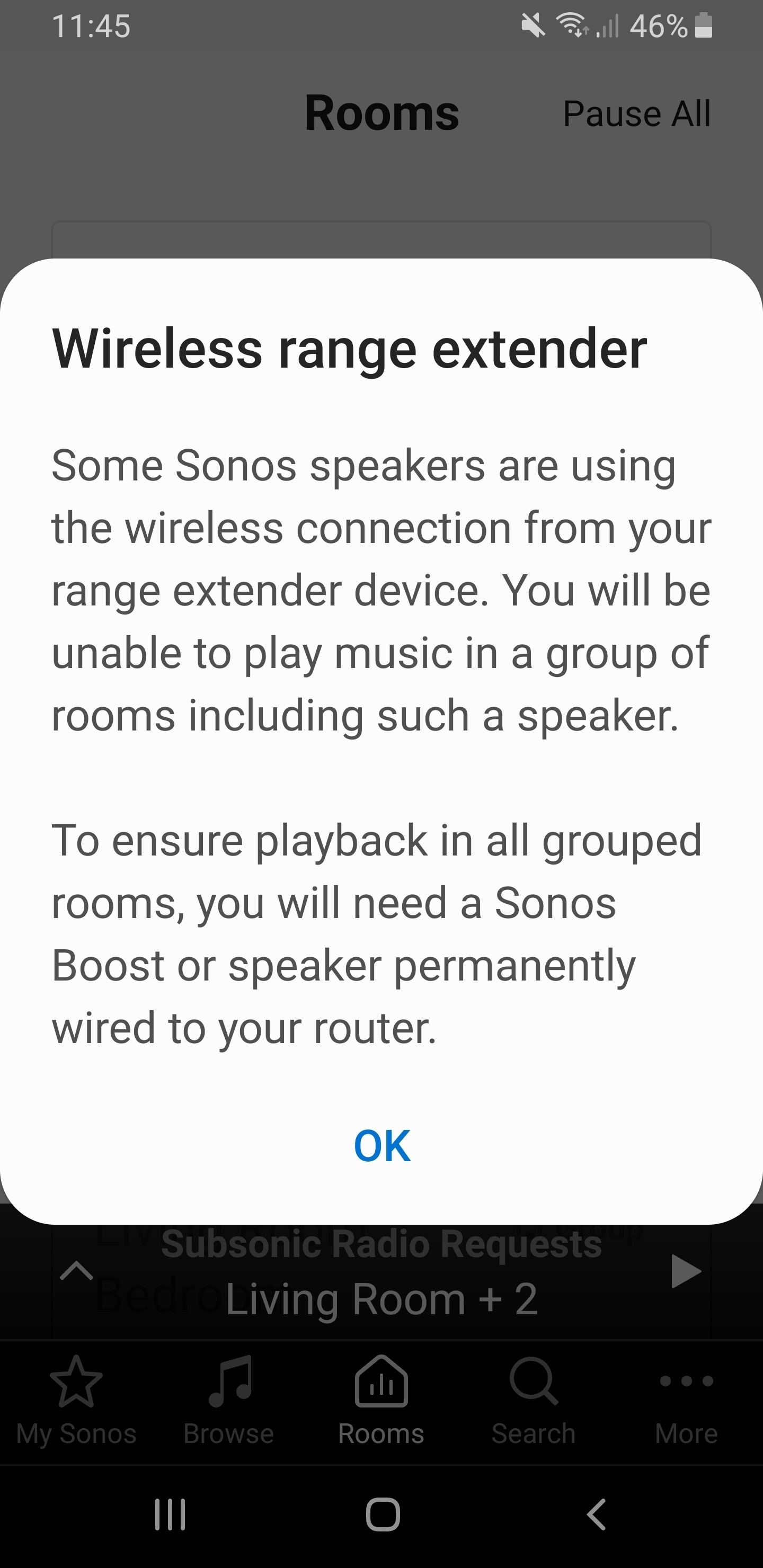 Best answer by buzz 18 May 2019, 21:48
Wiring one or more SONOS units to your wired network would be the best approach. Or, you could wire a SONOS BOOST to the network.

The SONOS system is complaining because the assumption is that the wired connection is a real wired connection, not a connection routed through a wireless repeater. Depending on wireless conditions, it is possible that one or more units might flip-flop between WiFi and SonosNet (the SONOS wireless protocol). This flip-flop rarely works satisfactorily.

Also try removing the wired connection between the repeater and SONOS while using the same WiFi channel for the main WiFi and the repeater.

Yet another approach would be to delete the WiFi password from the SONOS system and use the wired connection to the repeater. This would not be high on my list of approaches, but it might work well enough.
View original