I'm in the midst of creating a new large open-plan living/dining kitchen space in my house and would like to wall mount my SONOS speakers high up near the ceiling as part of the project. I have two questions. Firstly, I've seen some discussion suggesting that SONOS speakers aren't great when mounted at near ceiling height. Is this the case and if so, can it be 'made to work' e.g. by tilting speakers downwards?
Second question (a two parter!) is, the room I'm creating is slightly 'L' shaped (see image below) and I would love some advice on placement and if my existing Play:1's will suffice, or if I should consider moving to something bigger? Note the TV will be on the wall facing the sofa and will have the Playbar mounted underneath. I'm looking to get good all-round sound and had initially thought about the four locations circled on the drawing. Don't need anything too overwhelming, but also want to be able to adequately fill the space.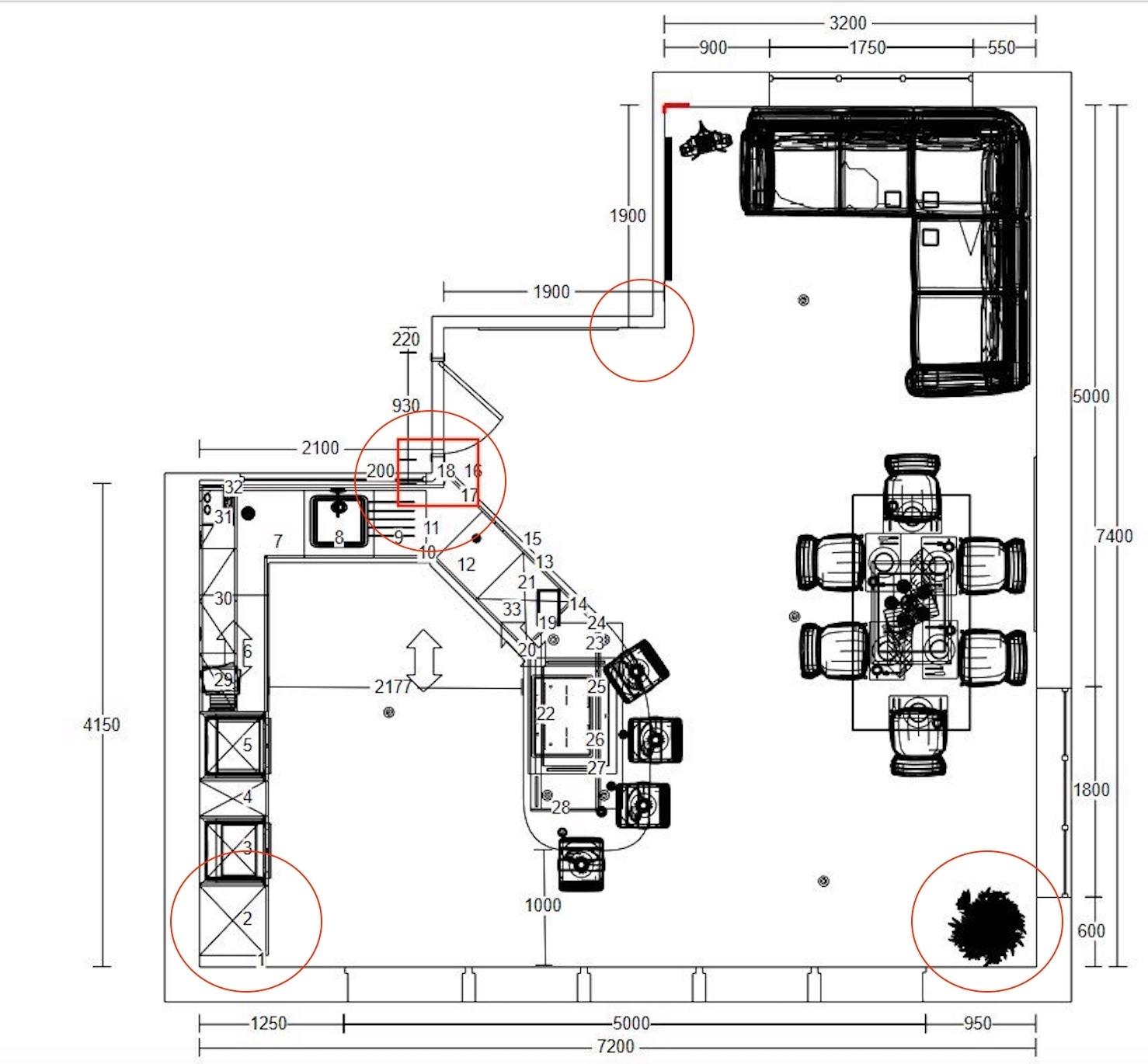 (Note that power isn't an issue as we're renovating and have the option to add sockets directly next to each mount location.)
Thanks!