hi all, i have a mix of wired and wireless units around the house inside and out. The colours on the matrix change often with sometimes red showing but the system works without dropouts. 
As you can see on the screenshot there are several undefined devices. i have several root bridges, not all devices have the noise floor info and OFDM info also.
I have my managed switch with STP on, but this setting makes no difference to the squares showing that the STP is forwarding, this is the same state with the STP turned on or off on my switch. I've also made sure all devices have their IP listed in the DHCP table of my router so they get the same IP every time.
looking for some help
thank you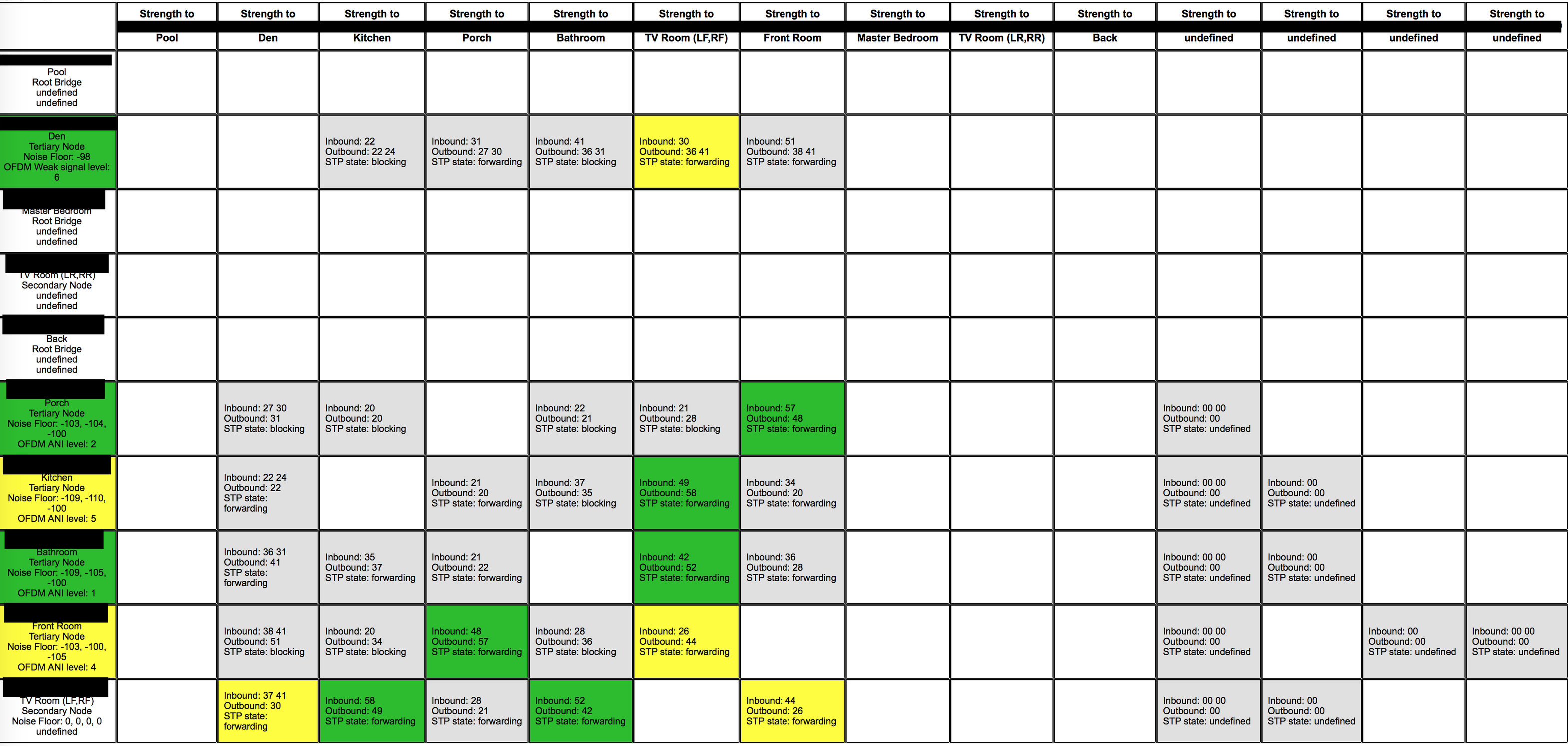 Best answer by ratty 28 April 2020, 15:09
According to a user manual for that switch, it looks like you'd need to go to L2 FEATURES > Spanning Tree > Port Config and enable STP on each of the ports which connect to Sonos devices.
View original