Hi,
I'm renovating my place and looking to install sonos in wall and in ceiling speakers throughout. This is the first time I've done this. I've attached a plan of what I'd like to do, looking for any tips, ideas or suggestions.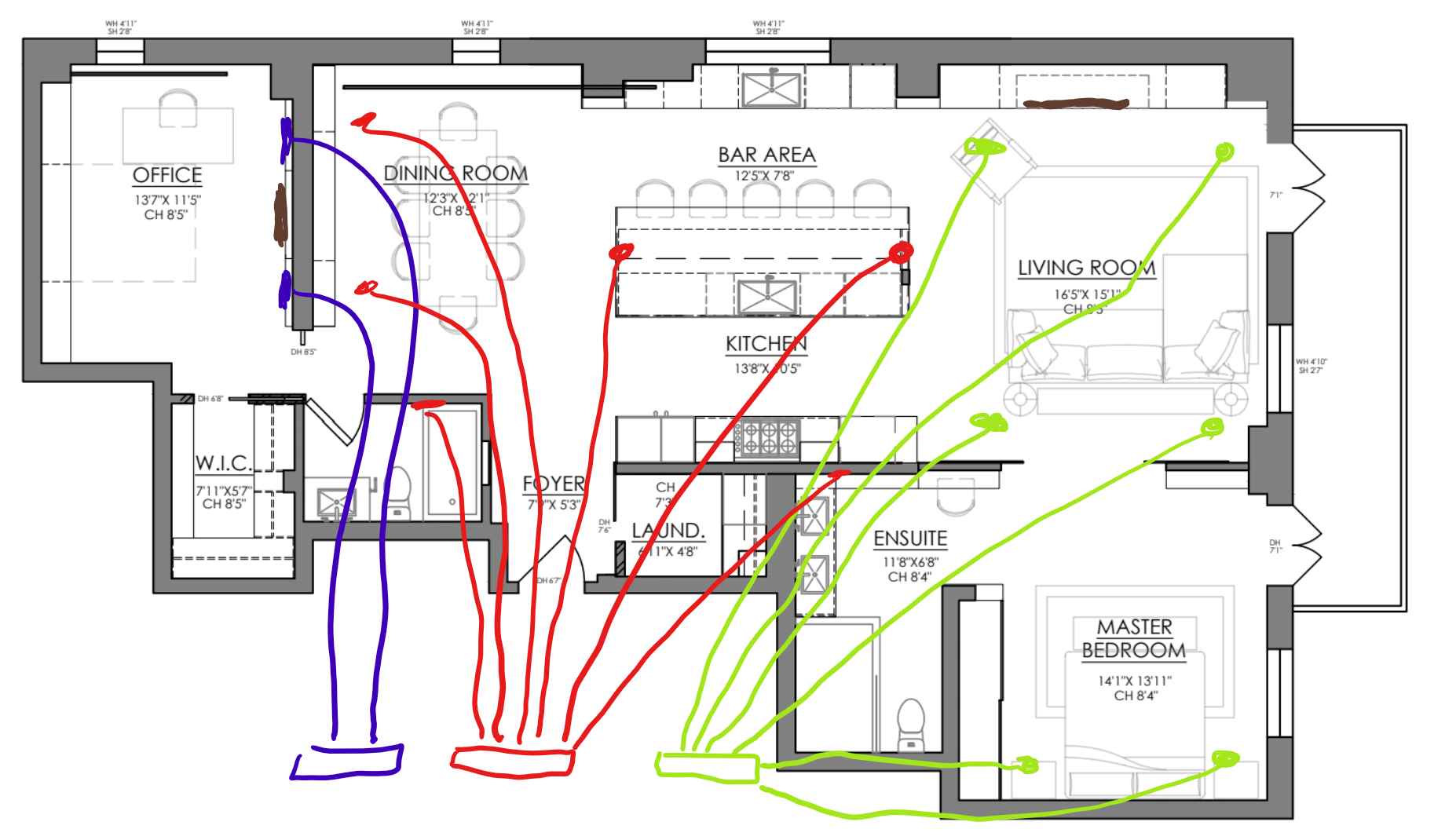 Each different color goes to a different Sonos Amp. The brown lines in the Office and Living room would be where TVs go, each connected to a Play Bar (or Beam). 
The idea is that someone in the office should be able to watch something on the office TV, using the speakers in the office, while at the same time that someone in the living room is watching TV using the living room speakers in 5.1 surround sound (there will be an extra set of back speakers in the bedroom).  
The red speakers would be used to play music throughout the unit.
All amps and play bars will be hardwired via Ethernet connection.
Does this setup make sense?
Any comments, suggestions, words of caution?
Is there a major different between the play bar and the beam?