Ok, I have read many conversations here and on the web but no one seems to have the exact same setup as everyone else so distilling their solution to your own issue can be tricky.
So, I have my network like this:
Cable Modem -->Orbi Router (RBR50) → BOOST

My NAS (WD EX2Ultra) is plugged into the RBR50 Router. Router is on channel 1 and SonosNET on 6. Here is my Map (nothing horrible to my eyes):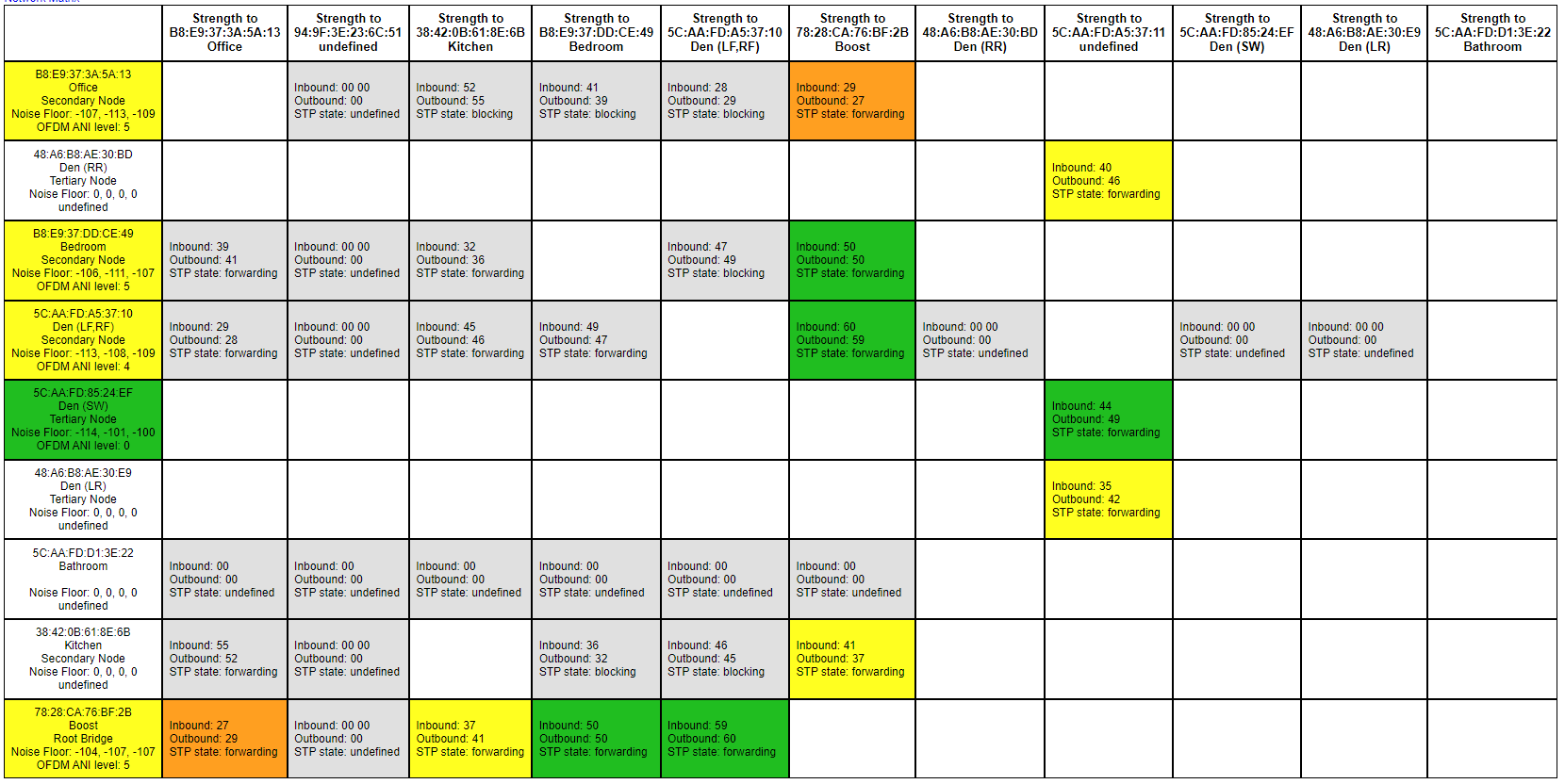 I have constant dropouts in the office which is on the 3rd floor (BOOST on the 2nd). The office has an Orbi RBS50…. Sonos log says the music cannot be found or a SAMBA issue. I am using SMB 2 or 3 mode on a S2 setup.
So now for the question, should I add a second BOOST in the office? I could do this connected to the Orbi satellite or leave the BOOST in wireless mode (just plug in near the office Play:3). I have no hard ports in the office connected to the router unfortunately (only the ORBI mesh).