Hi All 
Sorry for long story but I need to explain it from beginning.
I recently purchased Beam and Sub gen 3 all brand new from shop. The first problem which I had was the Sub gen 3 I could not set it up and get it work. Once I managed to get it work I could not add it to beam for surround system included with mine another Sonos ones. I did not had any problem setup the Beam or sonos ones only the Sub was kicking all the time it can not be added. Well finally somehow I managed to add the Sun gen 3 but it appears in app like question mark but it did worked and somehow next day it fixed his self and I could see sub there in app. Well today 08.12.2020 we had app update and it did fail on mine Sub well I am very confused because when I went back to the app it says there is no update needed.
 
I never had any issues with any other sonos product like set it up or update it and I am bit worried if the sub is not faulty or at least the hardware in it. It looks like it works but no guarantee for how long and if this gonna happen every time when there is a update or I have to set it up again then this is nightmare really. 
Now I do not know if the Sub was updated or not and the question is what is the actual build version and hardware version please?
And is this normal behaviour of Sonos product? I mean the Sub gen 3?
Thank you all for help.
Best Regards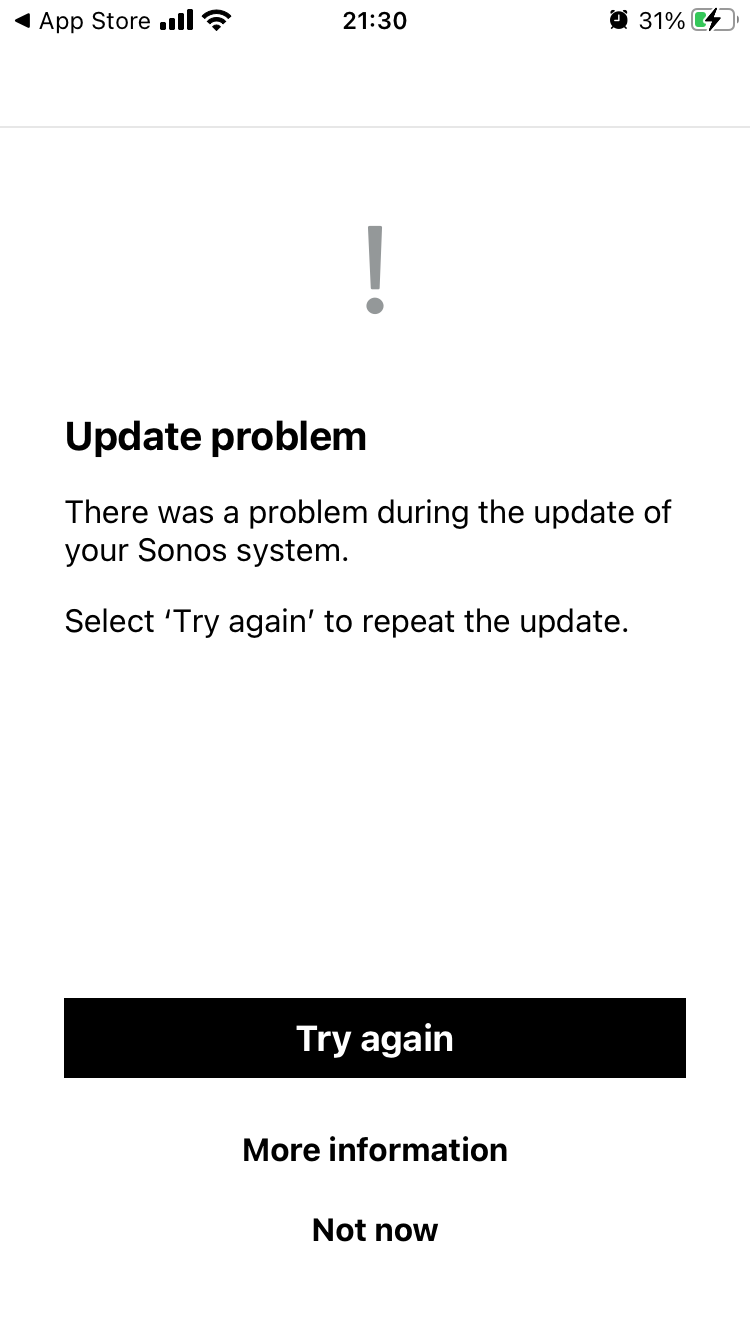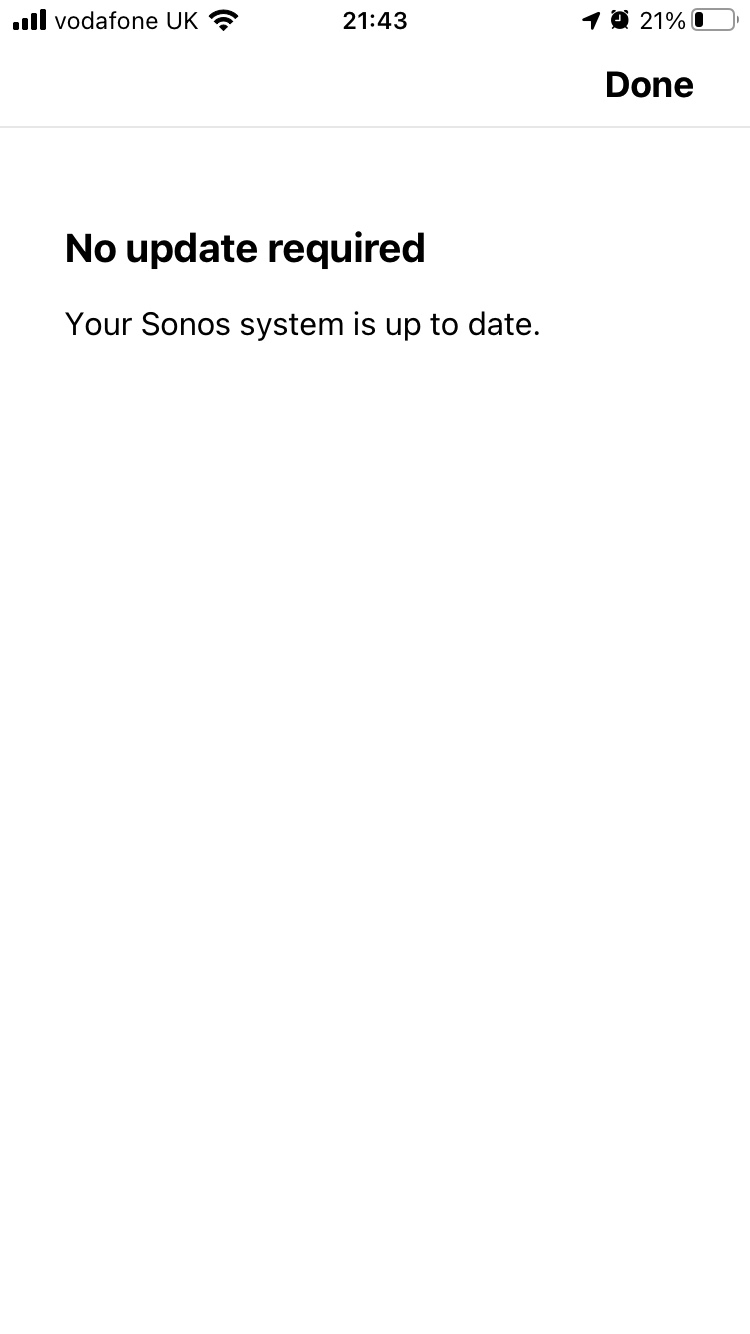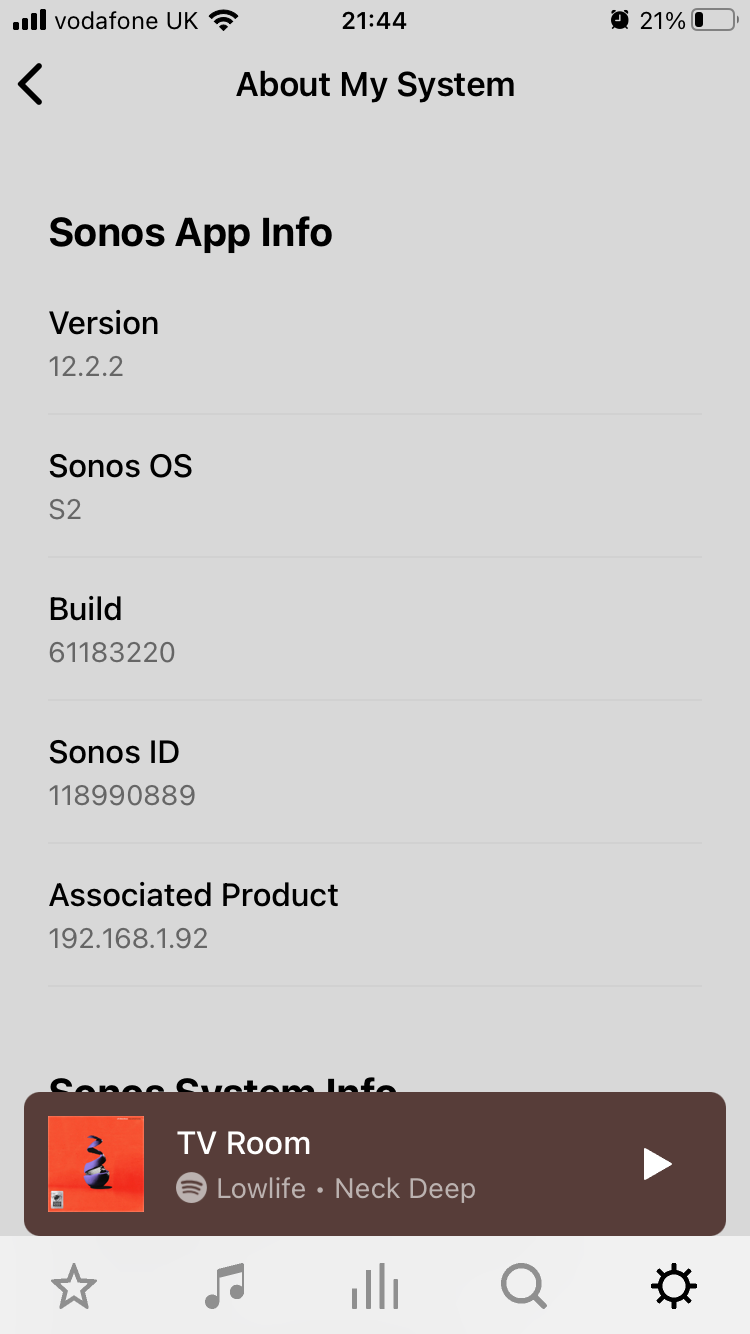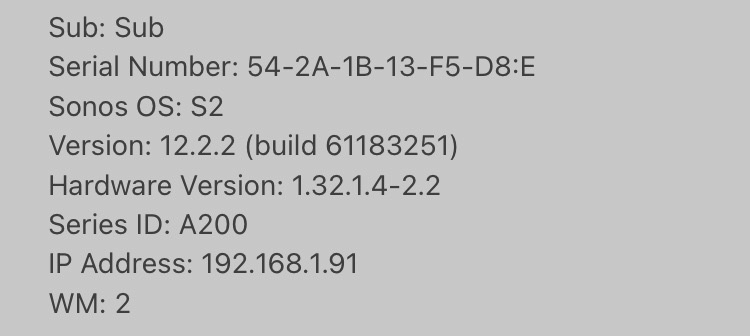 Juri.