Hello,
Since a couple of weeks, it seems I only have one single activity playlist (Romance !) instead of the usual 10 playlists (romance + essentials, fitness, party, etc...). Please refer to screenshot attached. 
I tried accessing Sonos using a different device and the same issue prevails. 
Can you please let me know if this is a general issue or am I the only one being affected ? How can this issue be resolved ?
Thanks ! 
Nicolas
PS : This issue follows a previous issue where number of playlists from Apple Activity Playlists (using Sonos S2 App) were much narrower than the number of playlists provided by the Apple App directly. A bit furstrating !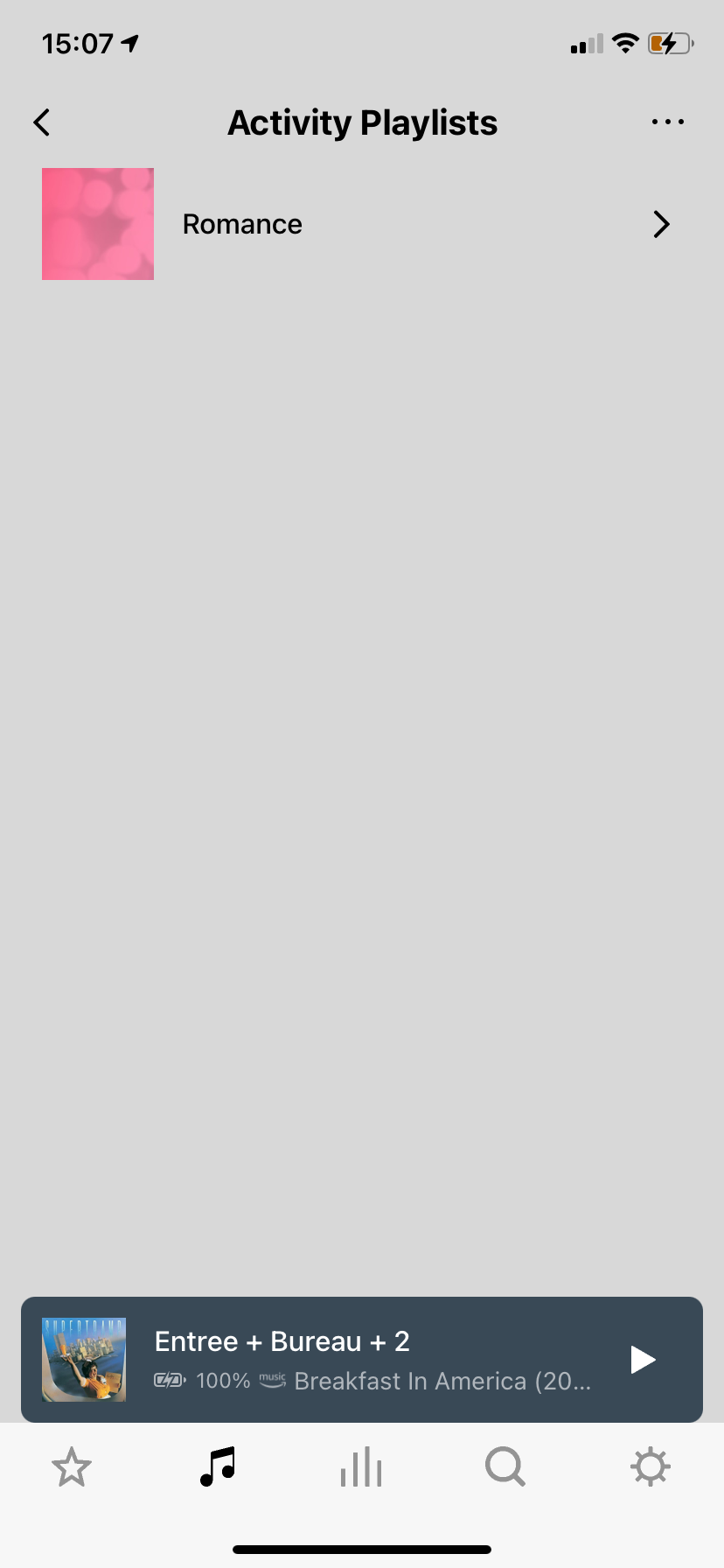 Best answer by Xander P 26 May 2021, 09:44
Hi @Nicoco, welcome to the Sonos Community!
We're aware of an issue currently where only the "Romance" activity playlist will show up in the Sonos app.
As a workaround for now, you can use AirPlay, Line-In, or Bluetooth from the native Apple Music app, if you have compatible speakers.
It may also be worth reaching out to Apple Support regarding this issue, as the Sonos app will only present the data provided by Apple Music :)
View original