It appears I'm not alone regarding volume issues on the original Sonos connect amp. I purchased the bundled Amp with (2) sonance speakers from Best Buy and tried them out of the box 3 months ago. There was ZERO volume until I got over the 50% mark. Even at 100%, the volume is not that loud. I was using 16 gauge wire @ 10 feet.
I just installed the speakers outside. I'm using 14 gauge oxygen free CL2 speaker wire. One speaker is about 35 feet away and the other is 20 feet away. I'm hardwired to the ethernet port and tried the speakers using Pandora by default. The volume was not audible until closer to the 60-70% mark.
I've read about this issue multiple times and have not seen a resolution.
-Support Diagnostic: 18720331
-Volume limit is set to off
-I've toggled between Loudness on or off with no discernible difference, except maybe the bass level
-I don't have a line in
Best answer by georgehuerta 22 February 2019, 23:17
Please tell me this is not accurate! Best Buy sold this as a package with the Connect Amp.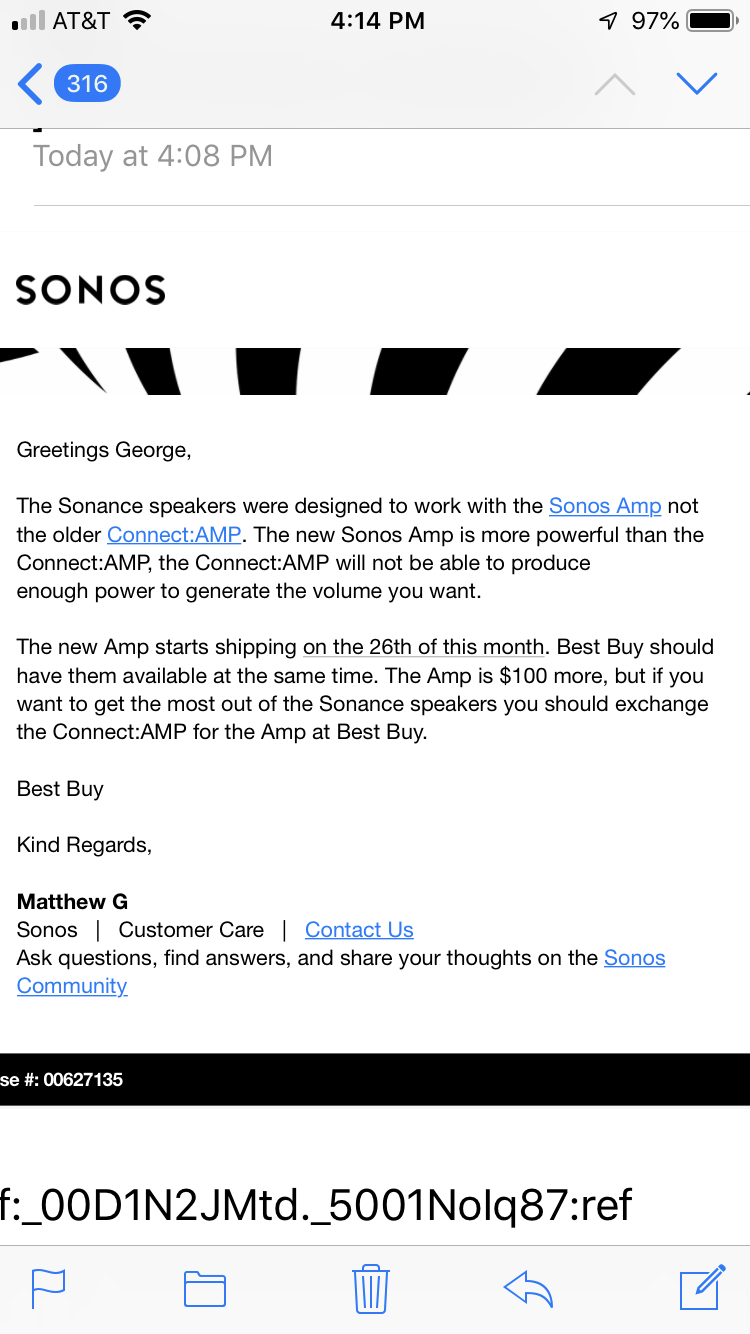 View original