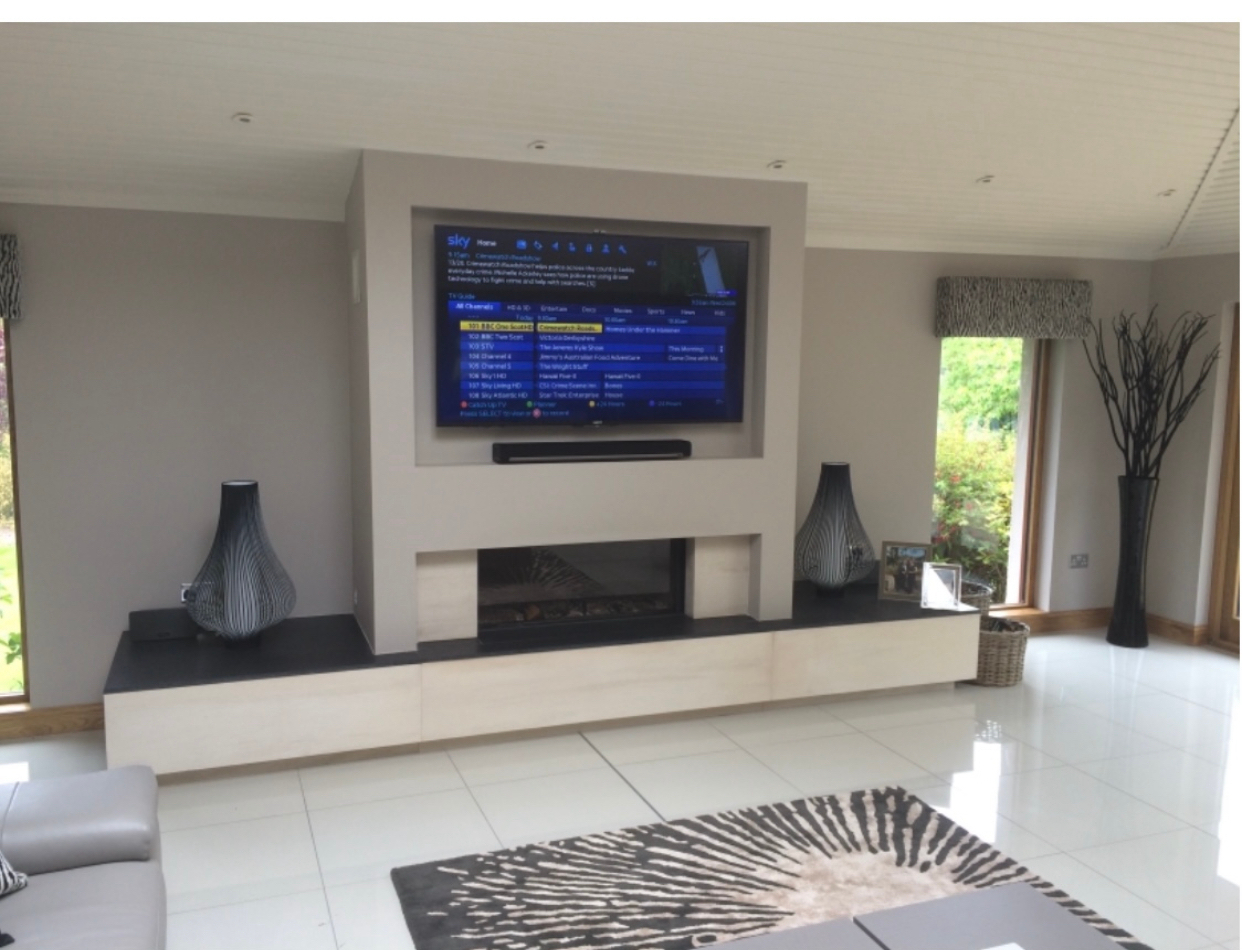 Hello
I am an owner of the old gen Play 3 and Play 5 speakers and thinking about upgrading to a home entertainment system with surround sound in my new home.
Wondering what the best configuration would be for a relatively small room? Livingroom is basic rectangle shape with patio doors, dimension 5.7x3.7m approx.
In the process of getting a media unit built above a fireplace so TV and sound bar would be mounted (similar to attached picture - note this is not my livingroom!). Have space for a 60-65" TV.
Would my room be big enough for the complete Arc, sub woofer and 2x Sonos 1s? Or is this overkill?
Also - would the Arc sound quality be compromised by mounting it as shown in the pic? Sounds like positioning is a key factor in sound quality.
Apologies for the basic questions - relatively new to TV sound systems and want to optimize it as best I can