I've just got a sonos move.  All was great until I tried to use voice assistant during playback, you know to change the volume etc!  
Voice works fine until music is playing and then the sonos just doesn't pick up the prompt (alexa, or hey google).  Its the same if I'm using Alexa or Google VA and also however music is being played, e.g. Spotify or tunein etc.  
Pause the music and it works fine again.
Best answer by masheri 28 December 2020, 13:45
nealth...I found the following instructions somewhere in the Sonos Community and it solved my issue with Alexa not acknowledging the command to stop playing the music once the music started playing.  At first it was only following the first command to play music but not stopping it or pausing etc...try these steps, hope it helps!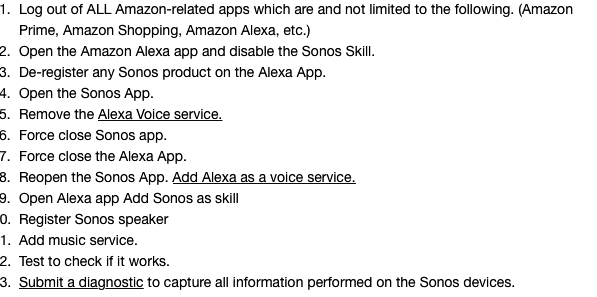 View original