Hi there,
Was looking the Never Stop Exploring radio, the one co-created by Sonos and The North Face, but I do not find it.
Any clue?
Thanks!!
Best answer by GuitarSuperstar 12 September 2021, 15:18
Under Sonos Radio, look under "Sonos Presents" or search for "Never Stop Exploring" under Stations in the Sonos app.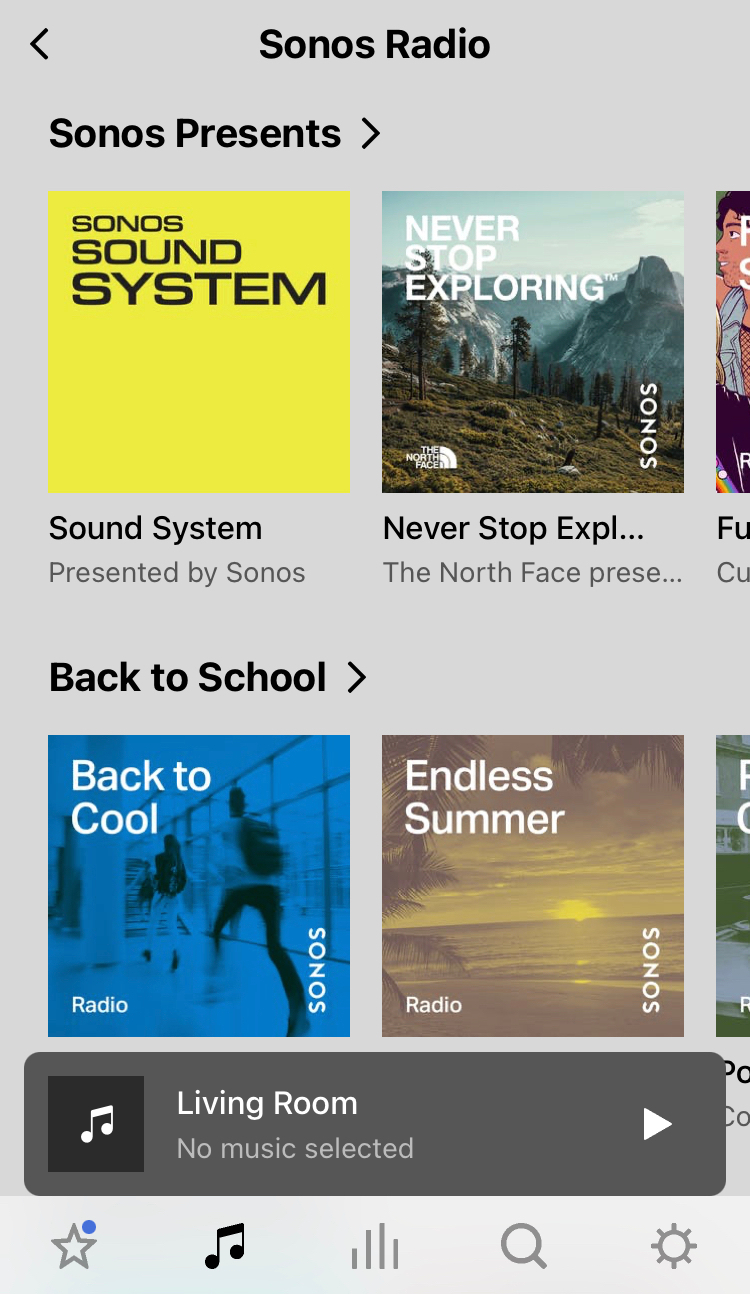 View original