Hi there,
Just got a playbase from a friend and added two play 1 I already have as surround. The sound is great on Music, YouTube, TV news, but it performs really bad on dialogue/quiet scenes in movies (from Netflix) with dd 5.1. Disappointed.
The sound level on dialogue /quiet scenes is simple too low compared with action scenes, it is really hard to understand and the overall experience is very bad if I have to constantly adjust volume. What more interesting is, the dialogue in an action/loud scenes is fairly clear and loud, I don't know why.
As for speech enhancement, it did little help, although night mode do increased dialogue level and lowered loud sound, but the sound feels too "thin" for me and not very pleasing, I don't want to use it except for late night.
Did some researches from the community, found no answers to this question: Would a sub added to Playbase solve the dialogue issue in movies?   
I live in an apartment, for now I think the bass from Playbase itself is good enough for me, so I wouldn't want to add a sub simply to improve the power of bass, but I wonder, would it increase the dialogue level due to now it is a full 5.1 system, no need to downmixing from source anymore? If so, I might consider add a sub.
Any insights would be much appreciated!
I connect the Playbase with my Sony Bravia TV, set digital audio output as Audio 1, choose "compressed" in Dolby Dynamic Range, did Trueplay a few times, and EQ settings are: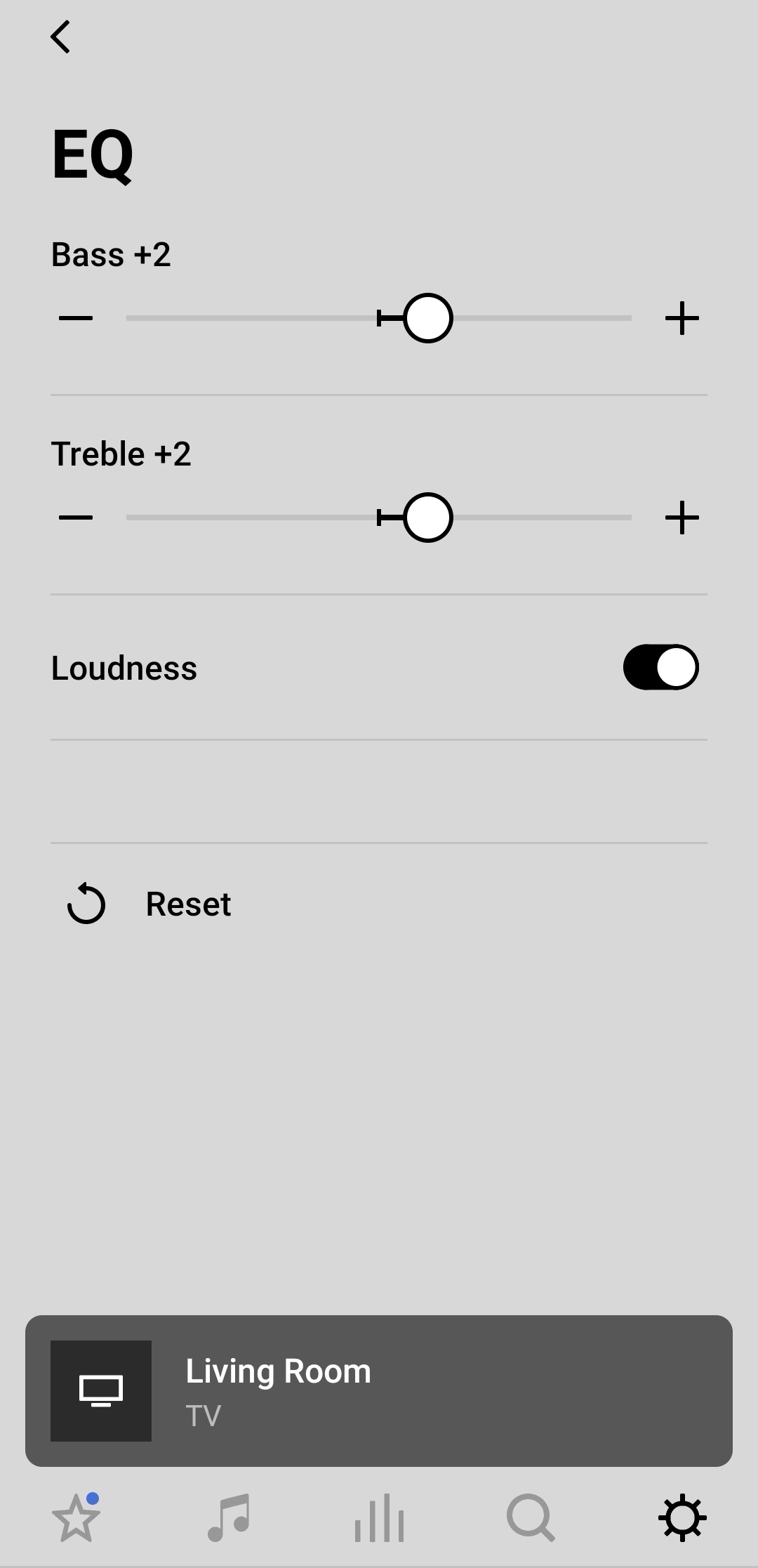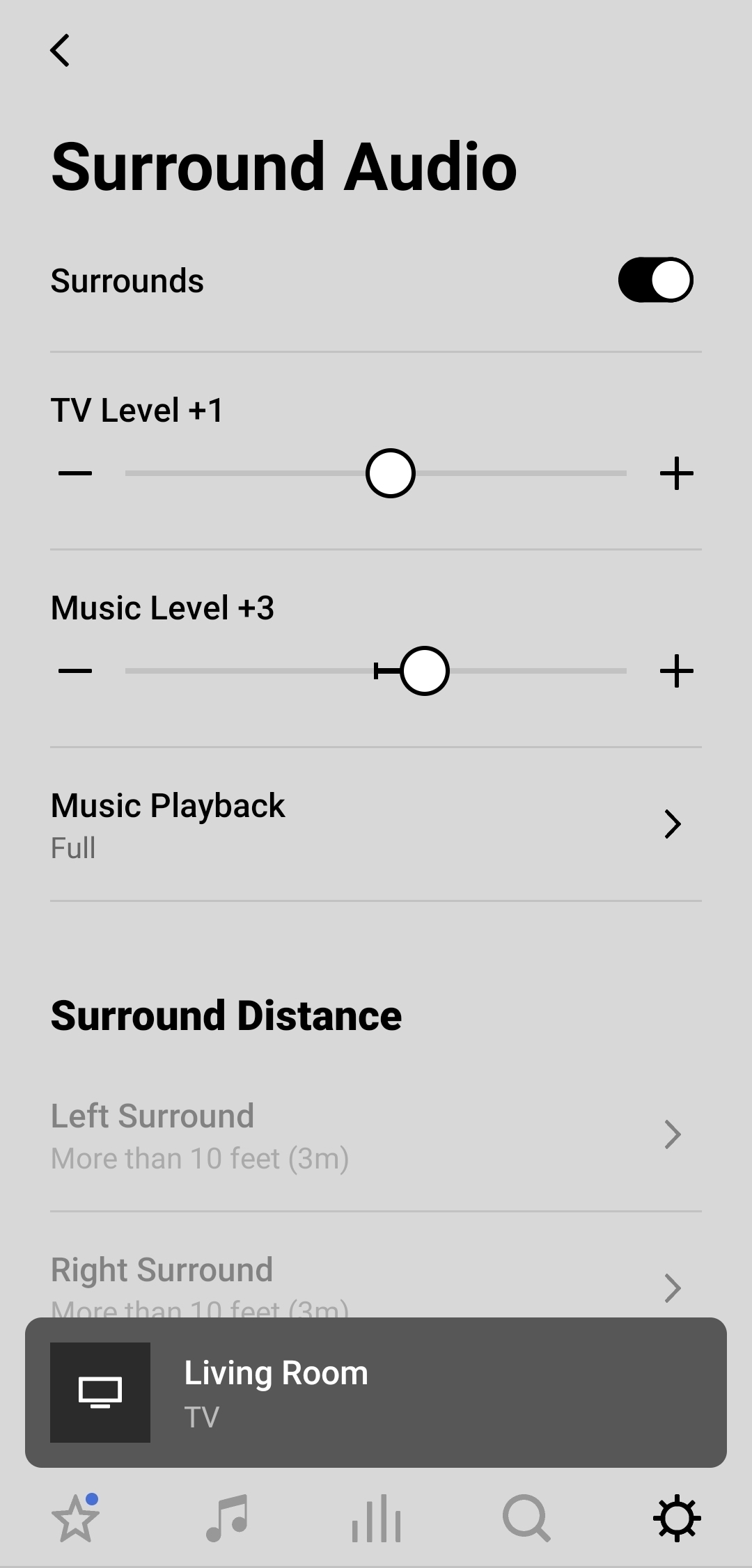 Best answer by melvimbe 9 September 2021, 16:11
I doubt you would find much difference in the dialog.  It is true though that after you add the sub, the playbase will stop player those lower notes and dedicate resources to the higher frequencies, but I'm not aware that dialog would be played at a higher volume as a result.
I do notice from your settings that you have specified that your surround speakers are 10 ft/3 meters behind your main seating area.  That's going to result in your surrounds playing rather loud to accommodate for the distance. Might be worth adjusting the TV level down to. I am guessing at this, but perhaps you're adjusting the volume based on what you're hearing from surrounds instead of the playbase.  You're hearing dialog better during action scenes if some of the dialog is coming through surrounds at that time. 
View original