I used true play to set up my surround system. Now, if I go to the Sonos app>System>TV Speakers (+Sub+LS=RS)>Sound>Surround Sound> I see TV Level for each surround speaker which you can adjust the level of each from -0 to +15. If I change the sound level of the right speaker nothing changes. However; if I move the Left control it changes both speakers not only the left one. Do I have something out of wack?
Best answer by GuitarSuperstar 22 July 2021, 21:40
Under the Surround Audio settings, you can adjust the audio levels for TV and Music for both surround speakers together. There is no individual left or right surround level control.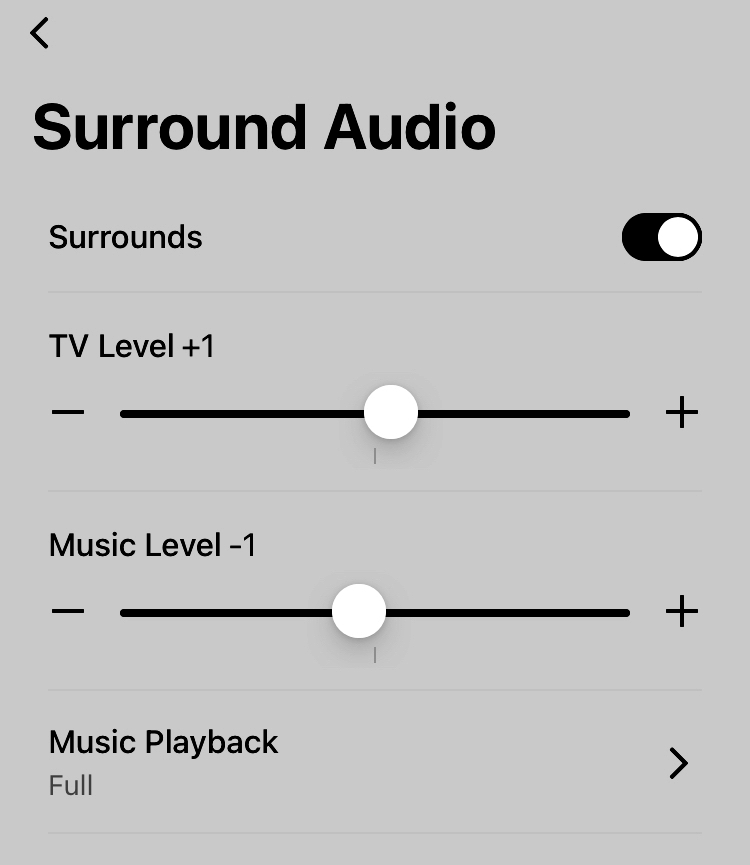 View original