I have 2 sonos one and 1 beam.. I want to set them together with surround sound setting. I see TV Room (+?+?) and do not see True Play tuning. And only beam is working. Other 2 sonos one are not working in surround setup. Attaching snapshot of TV room setting.
Please help.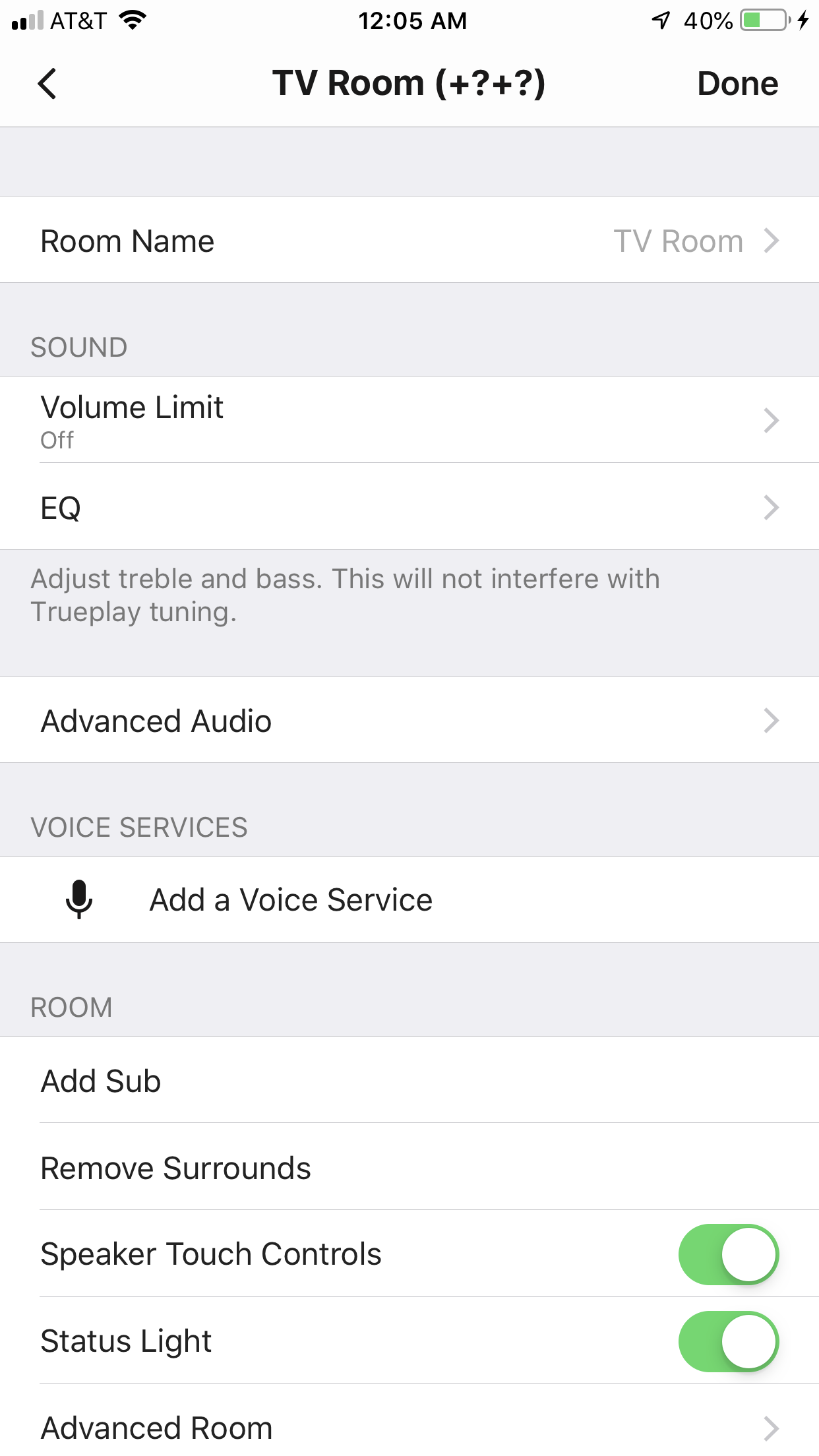 Best answer by vish_jaan 24 July 2019, 18:26
Sonos technician Joseph helped. Things are working now. Looks like my home router was not capable with Sonos. Switched to generic one and configured.. All good now. Thanks all of you who helped. Appreciate it.
View original