Hi community, (and sonos dev team I hope 
)
I find two post regarding this issue but I can't get any solution about it…
Google Assistant come with a great feature named "Voice Match" that permit multiple users from a same house to retrieve custom data from their own data account (Google Home can share device to different Google account invited in a "house" and retrieve custom information from calendar and other)
When I enable the Google Assistant on my Sonos One, I'm able to add the "Voice Match" feature on the Google Home app from the Google account that owned the Sonos One device.
When another Google member from my house try to enable the "Voice Match" feature, they are able to list the Sonos One but the get an auth error about an auth check failure.
The same test work on Google Nest device.
Any idea on that ?
there is some picture about that issue :
Working (account that own the Sonos device)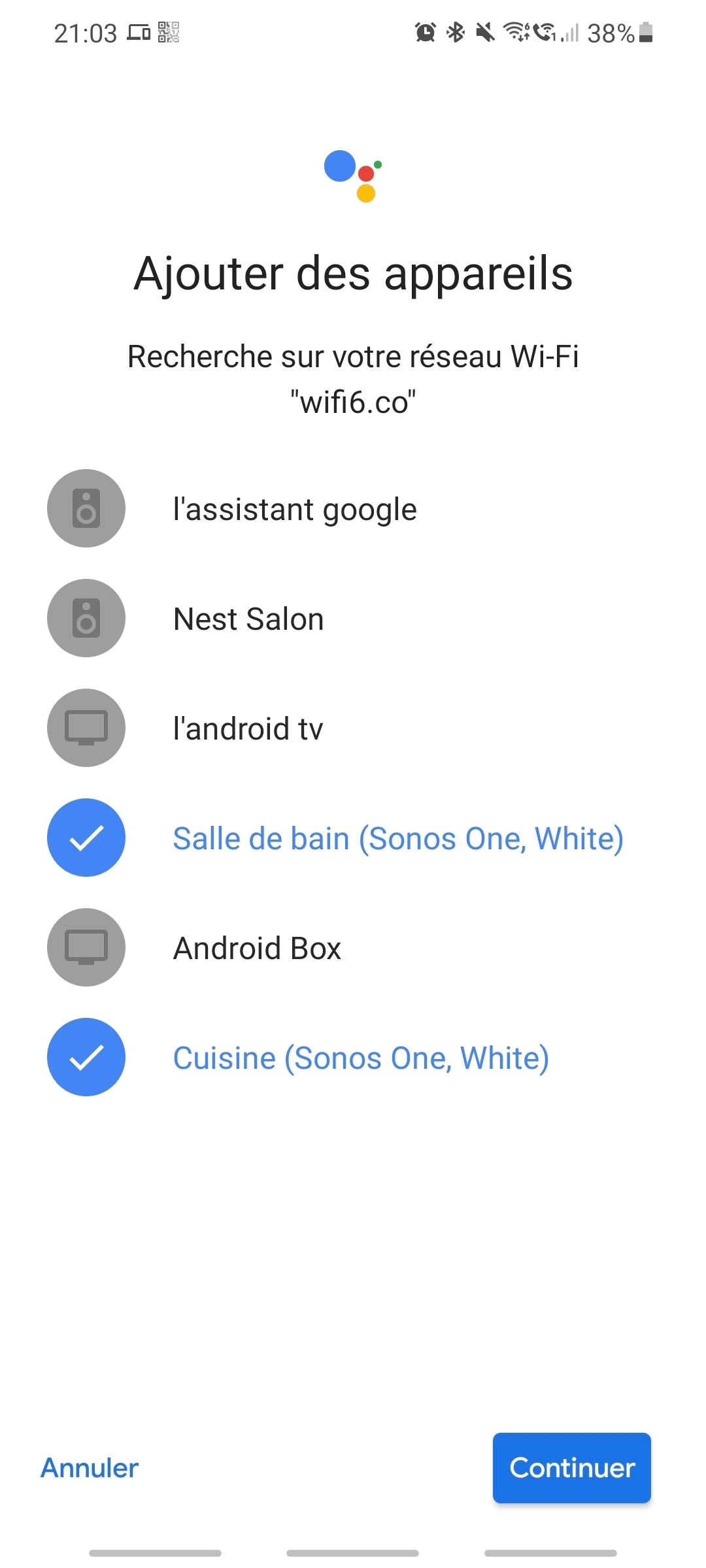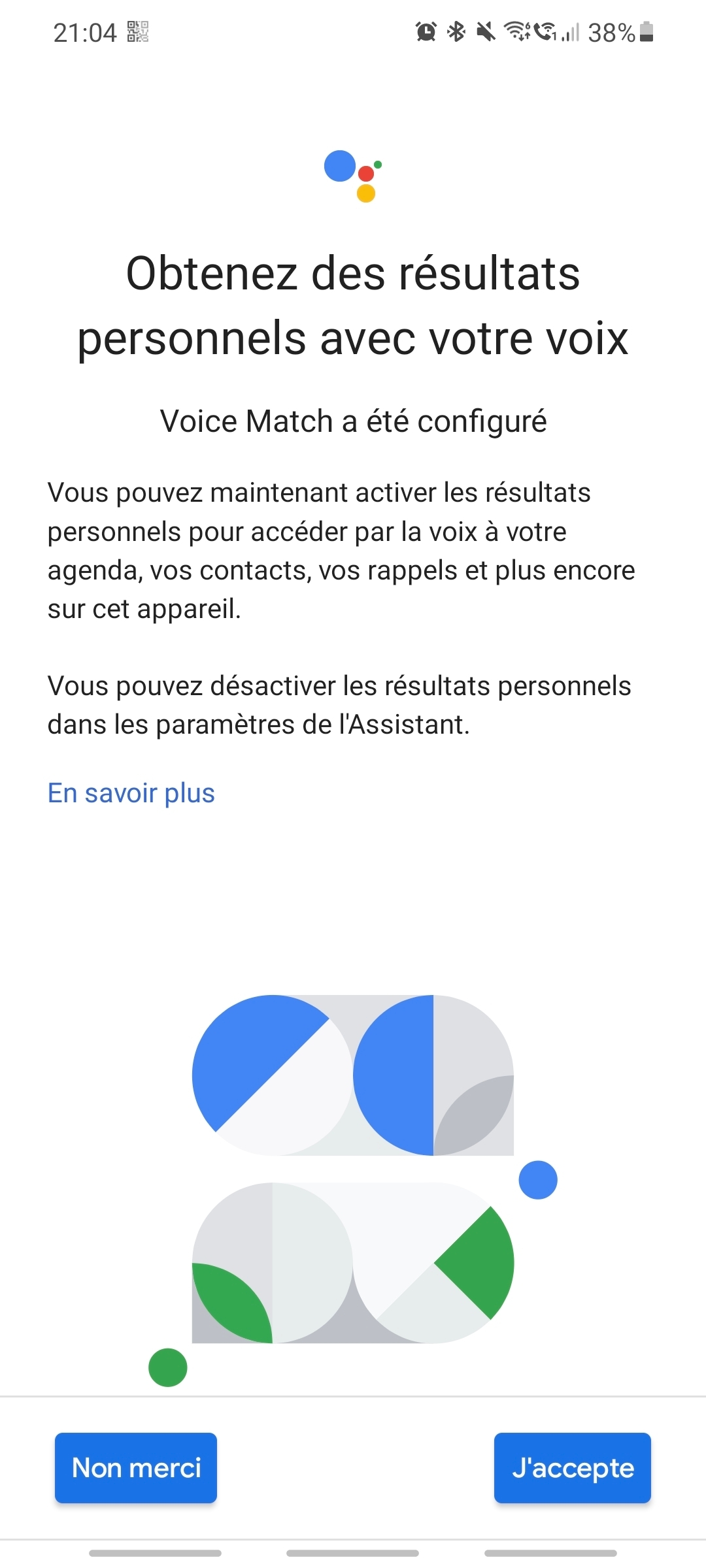 Not Working (another member from the house)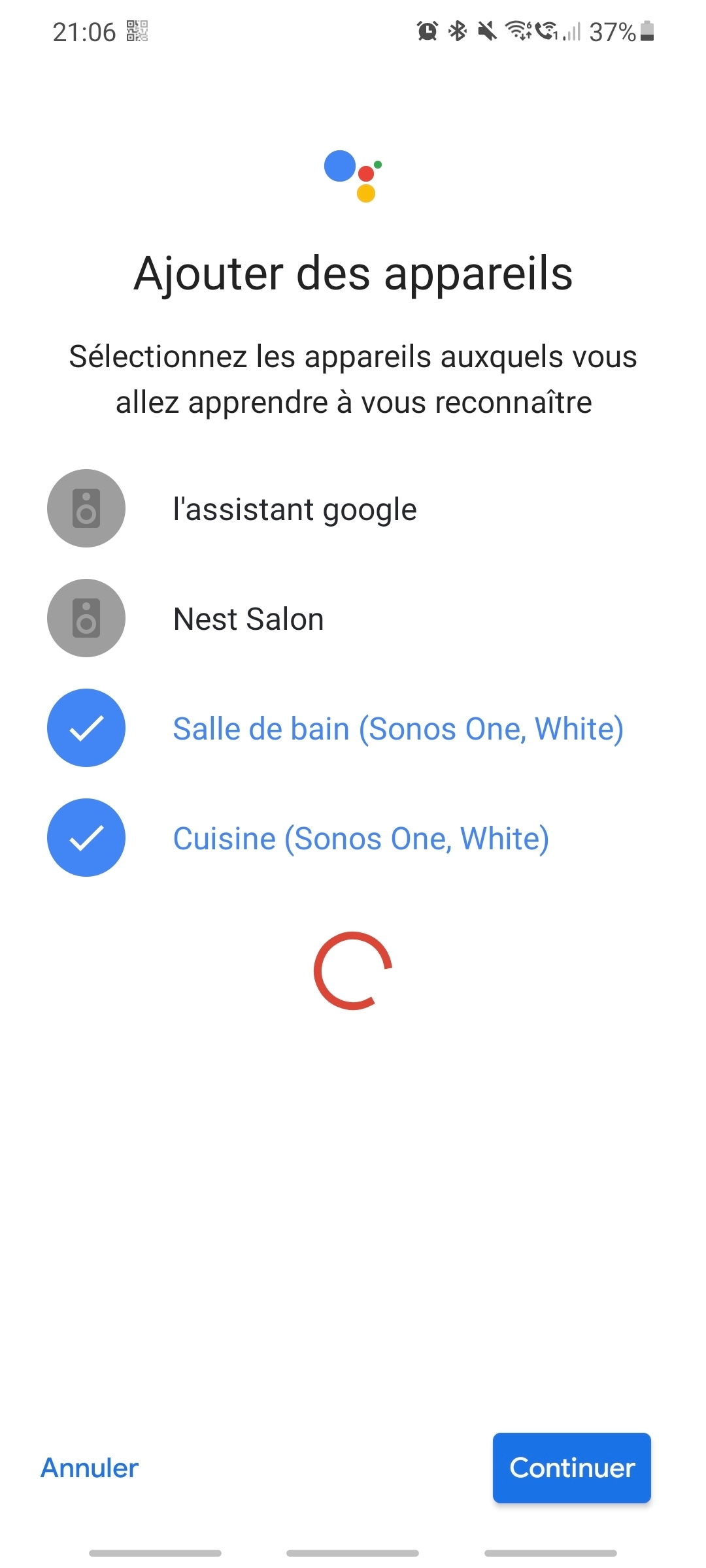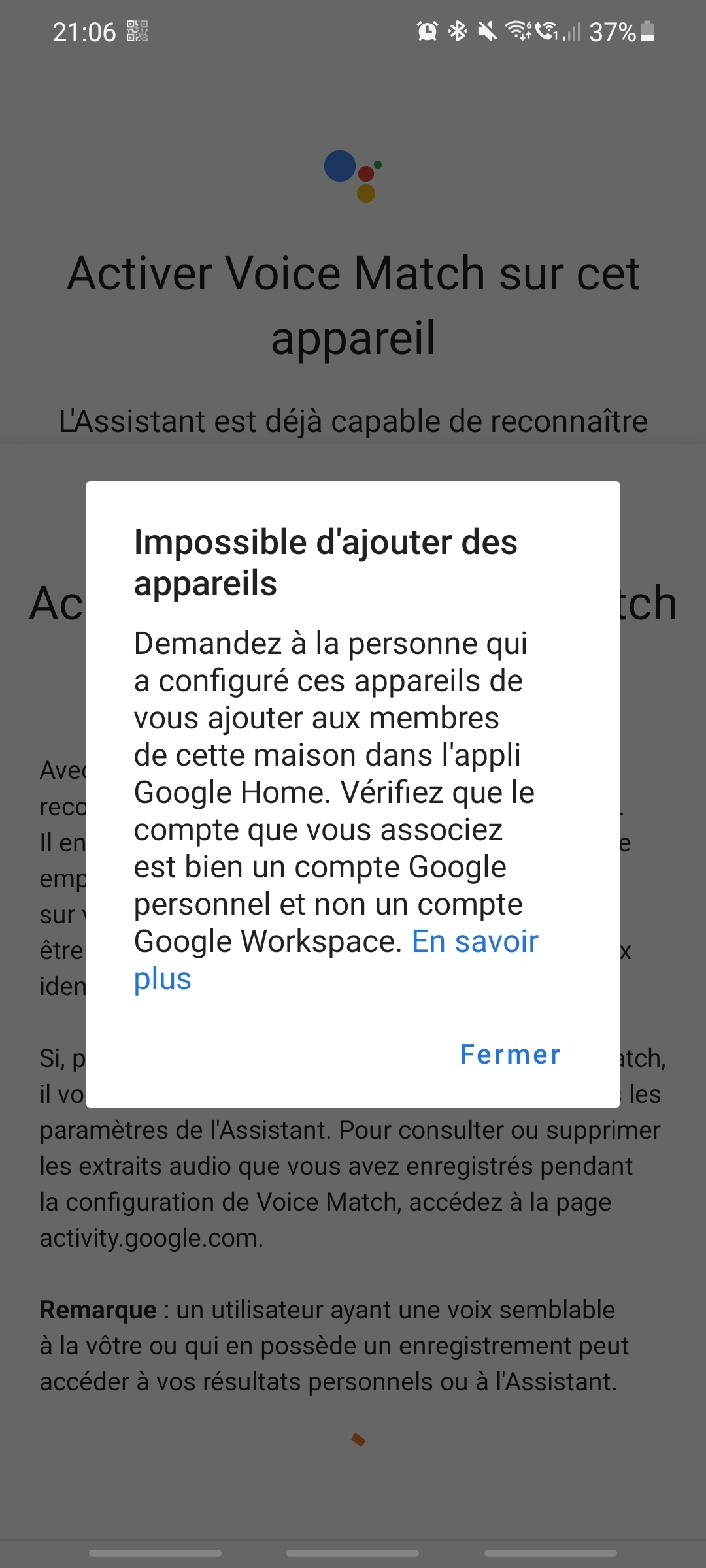 Moderator Edit: Removed images with personally identifiable information.