Since I installed the S2 app on my iPhone 11, I noticed my battery got drained rapidly.  See picture below: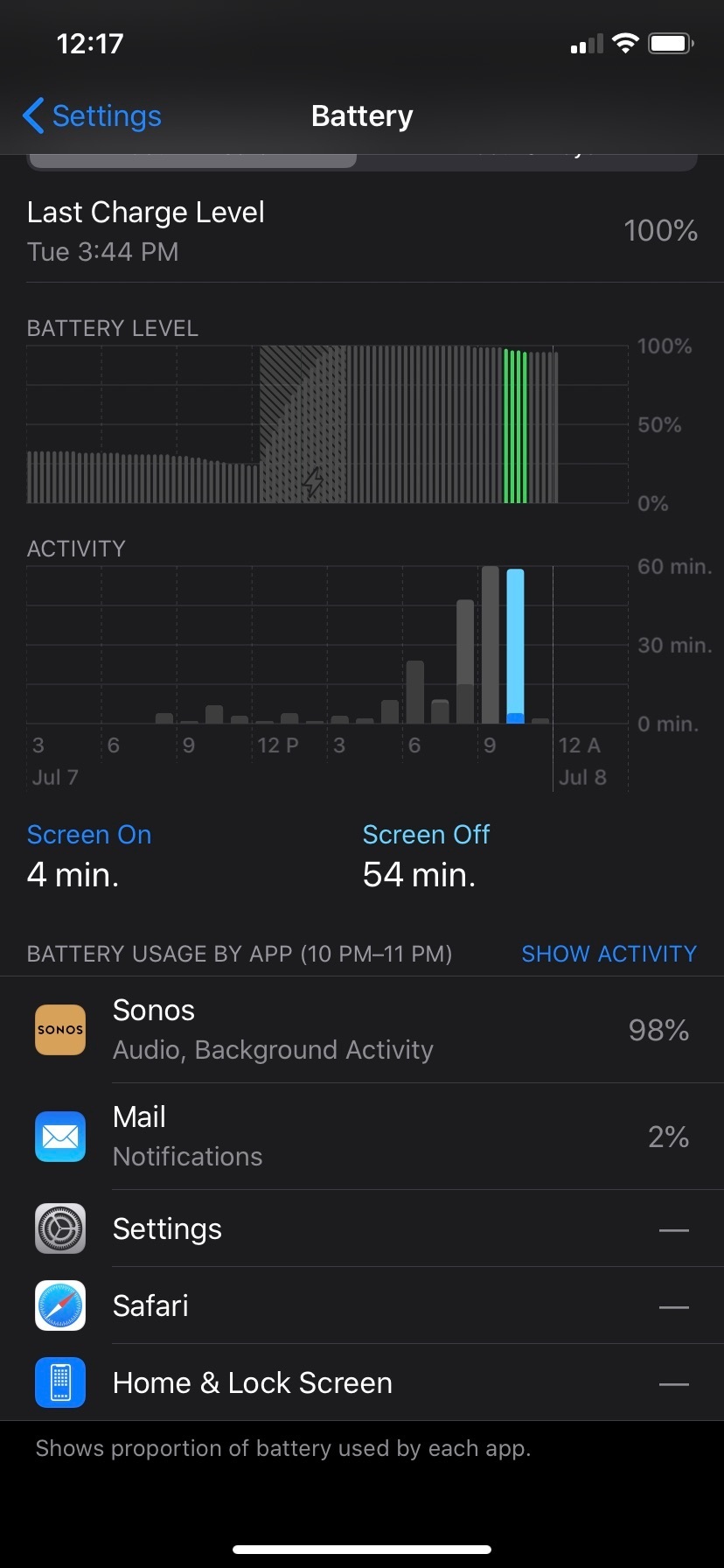 The Screen Off is 54 min. meaning the Sonos S2 app is active in the background doing something...  I had no issue using the original Sonos app before. I have to swipe out manually the app to prevent the battery from draining. Anyone experiencing the same issue?
Best answer by PatrickL 8 July 2020, 16:27
Disabling the "Lock Screen Controls" has fixed my battery draining issue.
View original