Hi
Just noticed a very strange problem in the Sonos app. I have albums by the group FireHouse (note the capital H in the middle). I also have albums by the group HammerFall (note the capital F in the middle).
In both cases the correct case artist names are stored in both the Artist and AlbumArtist tags in the FLAC tracks.
In the screenshot below you can see that for some reason FireHouse is displaying as Firehouse (with no capital H) in the artist list and also the track queue, but is showing correctly in the Now Playing screen!! I have tried removing my music library and setting it up from scratch and re-indexing and I get the same result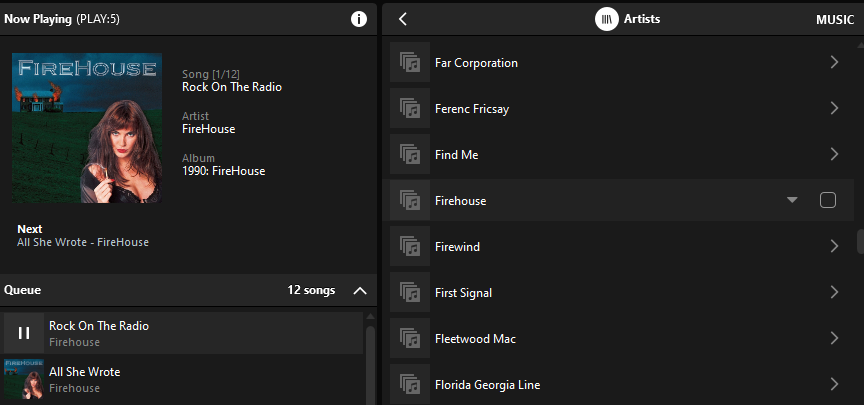 You can see from the screenshot below for HammerFall that the artist name is displaying correctly in all 3 parts of the screen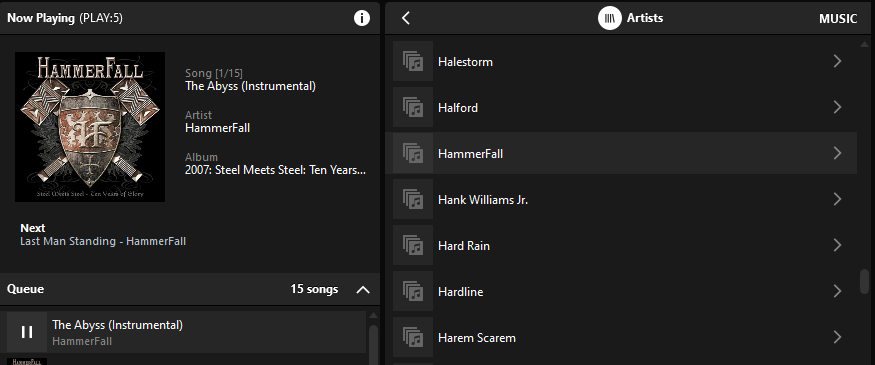 This is same issue in the PC app and iPhone and iPad apps
Any idea what is causing this?
Thanks
G
Best answer by ratty 30 July 2021, 15:58
This is a longstanding issue. To save index space Sonos evidently uses a single-instance string store for tag values. On the first instance of the string it's written to memory, with subsequent instances then referencing that storage location. The problem is that the string matching is case insensitive. 
In this example an instance of 'Firehouse' must have been encountered in the index scan before getting to 'FireHouse'. 'Firehouse' was the string that was stored. Because the matching wasn't case sensitive, the artist tag 'FireHouse' looked the same and hence points back to the location of 'Firehouse'.
The Now Playing metadata displays 'FireHouse' correctly as this is fetched from the file at play time, not from the index.
View original