S1 system has been working fine for years, but now will not connect to music library. So deleted it and trying to reconnect it say s there is a problem accessing the folder and  give error 900 with PC and I pad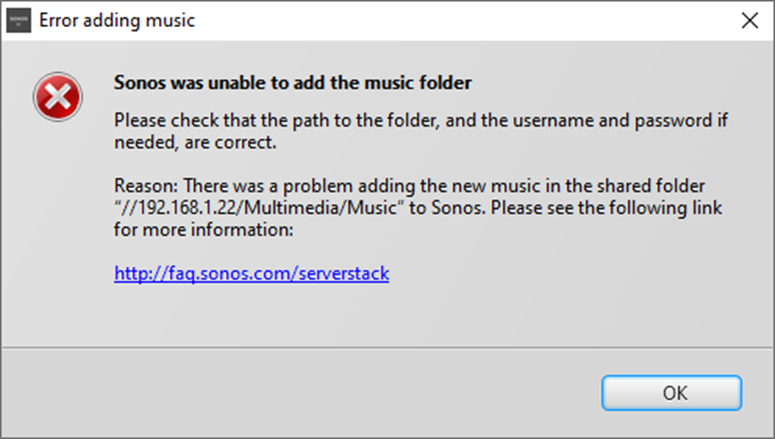 When I follow the steps and do what it asks on my PC I still get the same error.
I had a power cut today so everything has rebooted, it all works in every other way. The system is wired and connect with an ethernet cable.
Sonos is up to date
Anyone know what to try next.