Hi Guys,
I need some help to do the right set up for my house currently under construction.
I d like to use in ceiling sonos for most of the rooms + home cinema (in ceiling only) and rock speakers for outside. all linked to AMPs .
Starting with the underground, i have a room where i d have 4 in-ceiling speakers + 1 AMP- see below
All the AMPs would be in racks in a separate room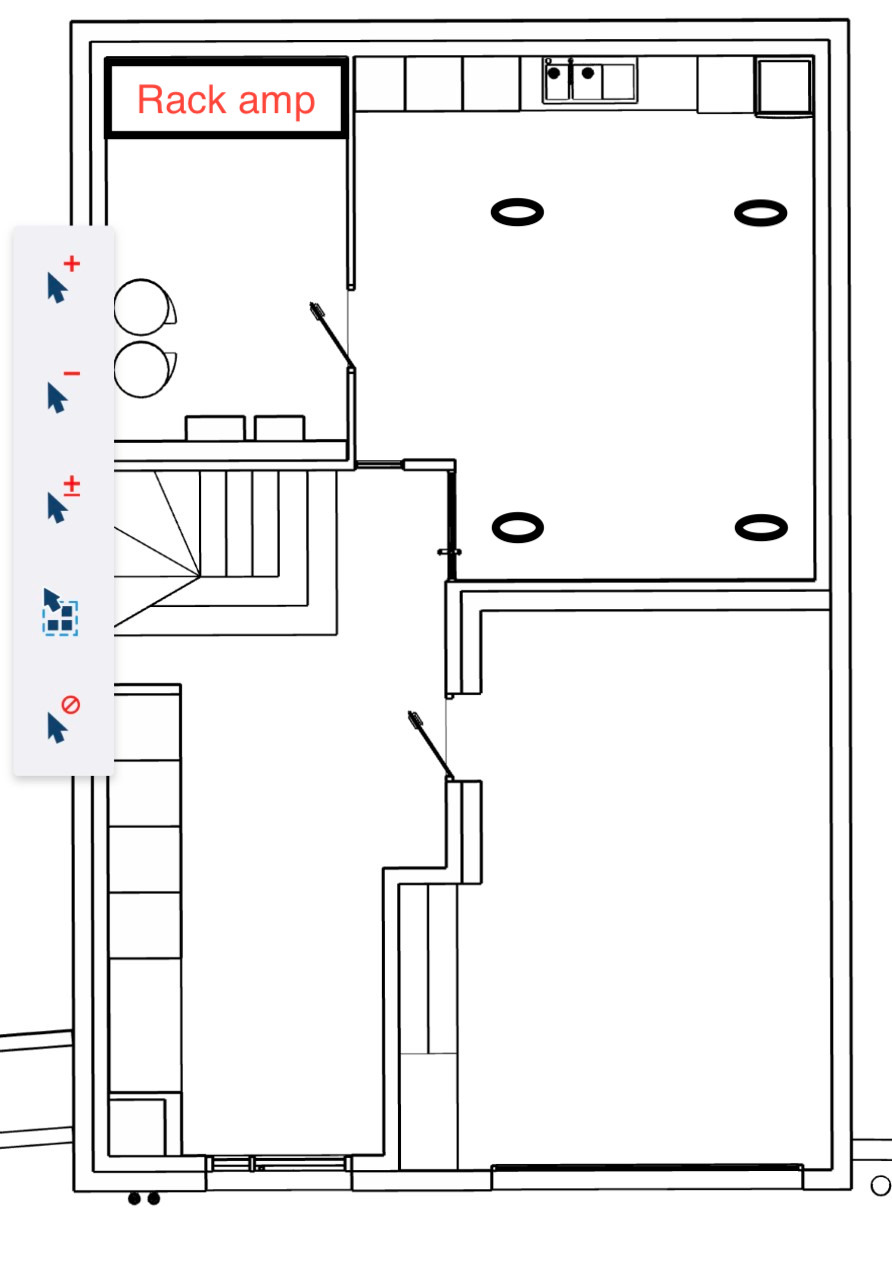 Then on the main floor I d have 2 inside zones: 1 for the Kitchen/living room in purple (1AMP) + 1 zone for the home cinema. I was thinking about using 2 in-ceiling sonos for the back and 3 front Focal 100ICLCR5 speakers
https://www.focal.com/en/custom-integration/in-wall-in-ceiling-loudspeakers/100-series/in-ceiling-speakers/100iclcr5
Should I use a specific AC receiver for that or can I connect those through AMPs; if yes would that mean 3 AMPs (back + front+ center). What about sub?
Then the brown one would be for the outside- was thinking about 2 rock speakers  (1 by the pool) connected to 1 AMP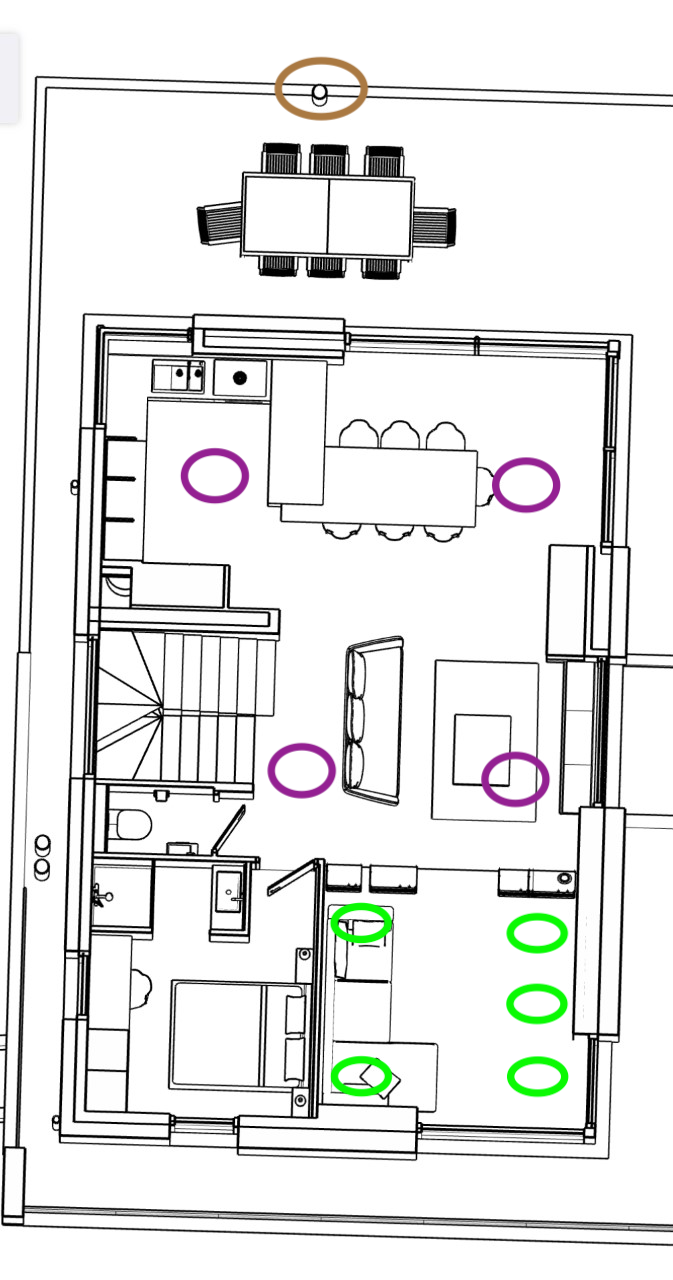 Finally the master. I was thinking about 2 zones- 2 in bedroom (red) and 2 in closet/bathroom (blue)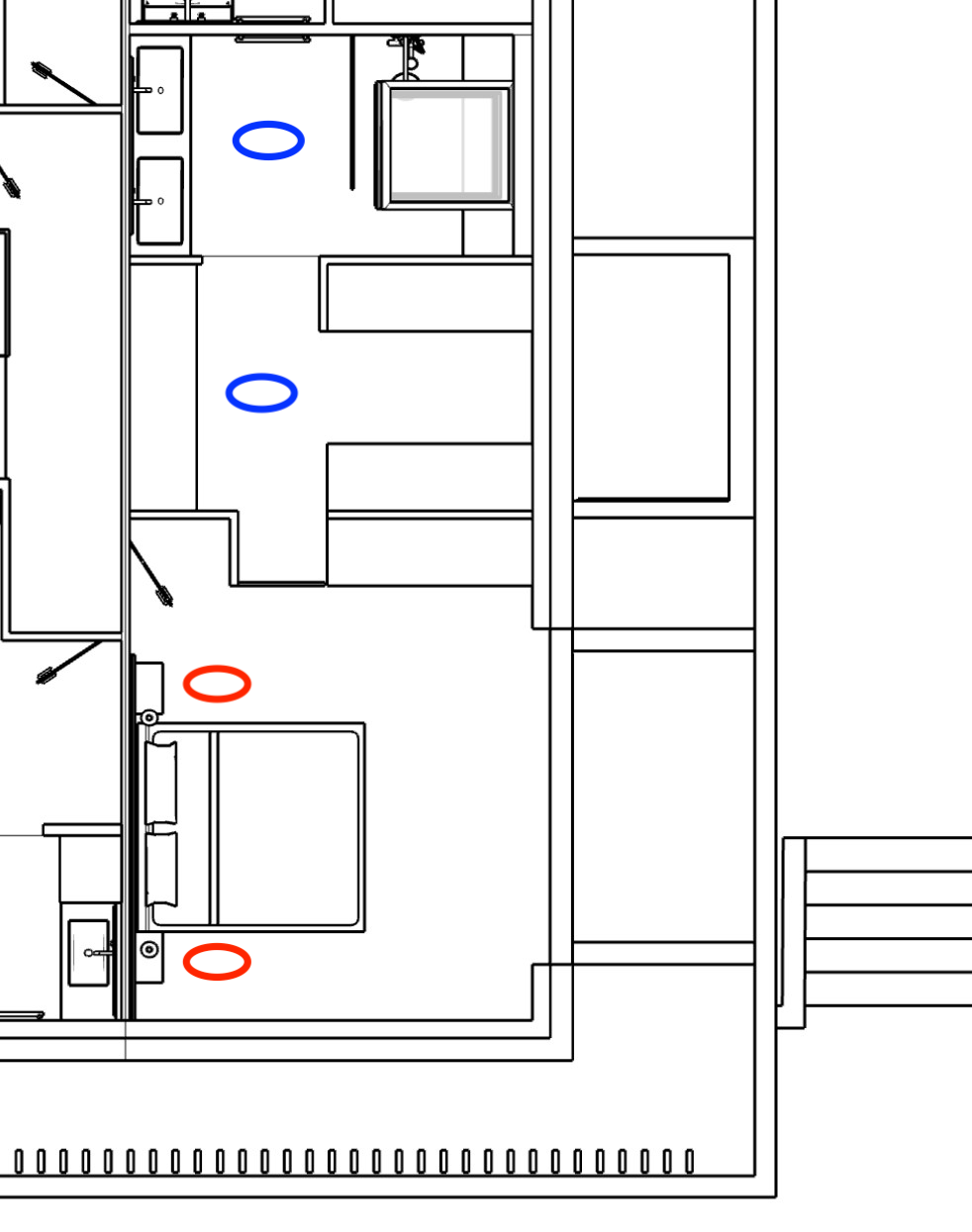 What do you think about this setup? any better suggestions? what about the rock speakers?
THANKS