I found something exploring through the Alexa app that looks odd. I show 2 instances of the same device name but with different serial numbers in the Alexa app as shown in the pic. Is this normal? it doesn't show up like this on the Amazon content and devices list as only a single device is shown.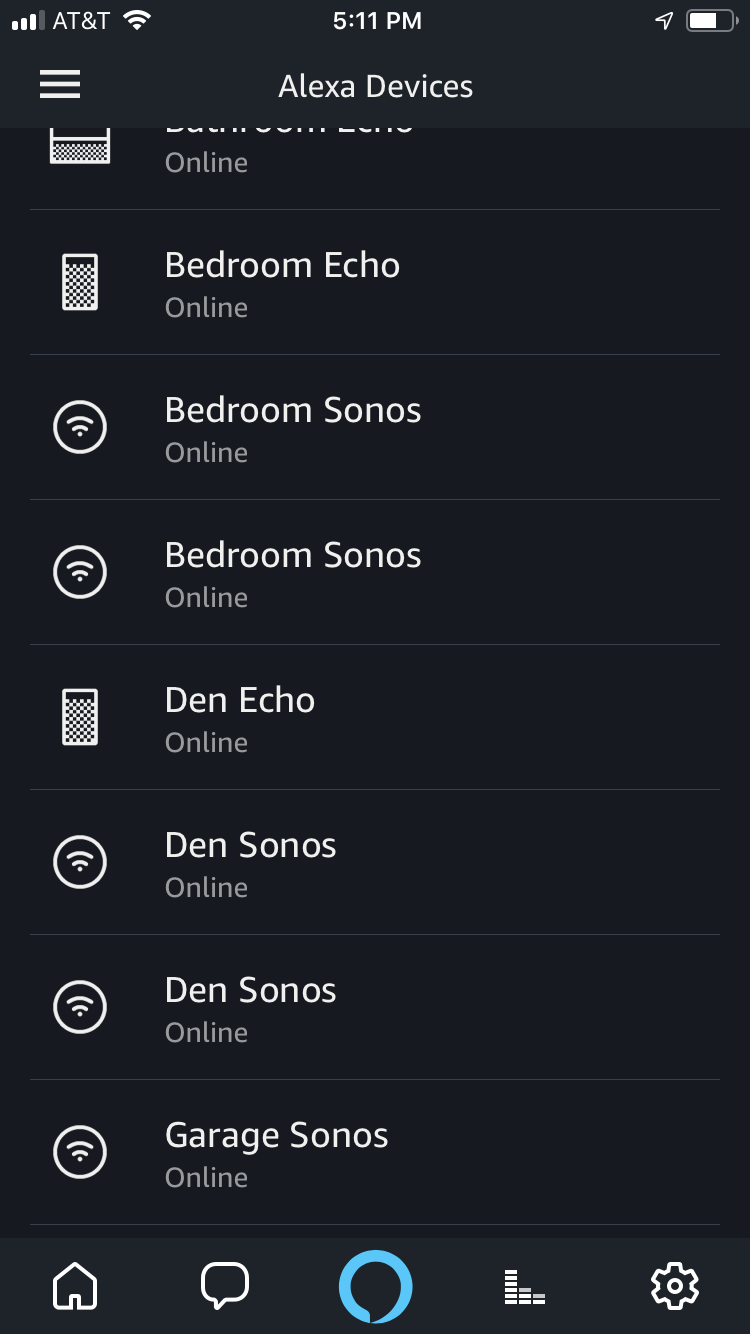 Best answer by Ken_Griffiths 27 September 2018, 12:10
Dale63,

In addition to removing the devices and the Sonos Skill, like you have done previously, go online to your Amazon Account and remove your 'sharing agreement' with Sonos ... you will find that/those in your Amazon Account settings/'login with Amazon' section. Also make sure you remove any Sonos devices in the online Amazon 'Manage Content and Devices' area and then remove any elements of the Sonos devices in your Alexa App. When you then next rescan with Alexa, the Sonos devices should not reappear.

I think that should work (hopefully) to remove all your Sonos devices from the Alexa App.
View original