When using Alexa with Apple Music I'm randomly experiencing songs in either albums or playlists either getting entirely skipp
ed or stopping partway through the track. If I look in the iOS app I see an "Unable to play '[track name]' - it is encoded using an unsupported digital rights management system" error being displayed. 
This never happens if I initiate the same music through the Sonos app or through the iOS Music app (via AirPlay). It plays completely reliable then. 
I hate using an app to initiate music—Alexa is much easier, but it's become unreliable enough that I'm starting to not trust it. Sometimes I can make the behavior go away for a few weeks or a couple months by powering down and then restarting my entire Sonos system, my WiFi router, and my cable mobile. But it's infuriating to have to do this, and the problem eventually starts again. 
Does anyone have any insight here?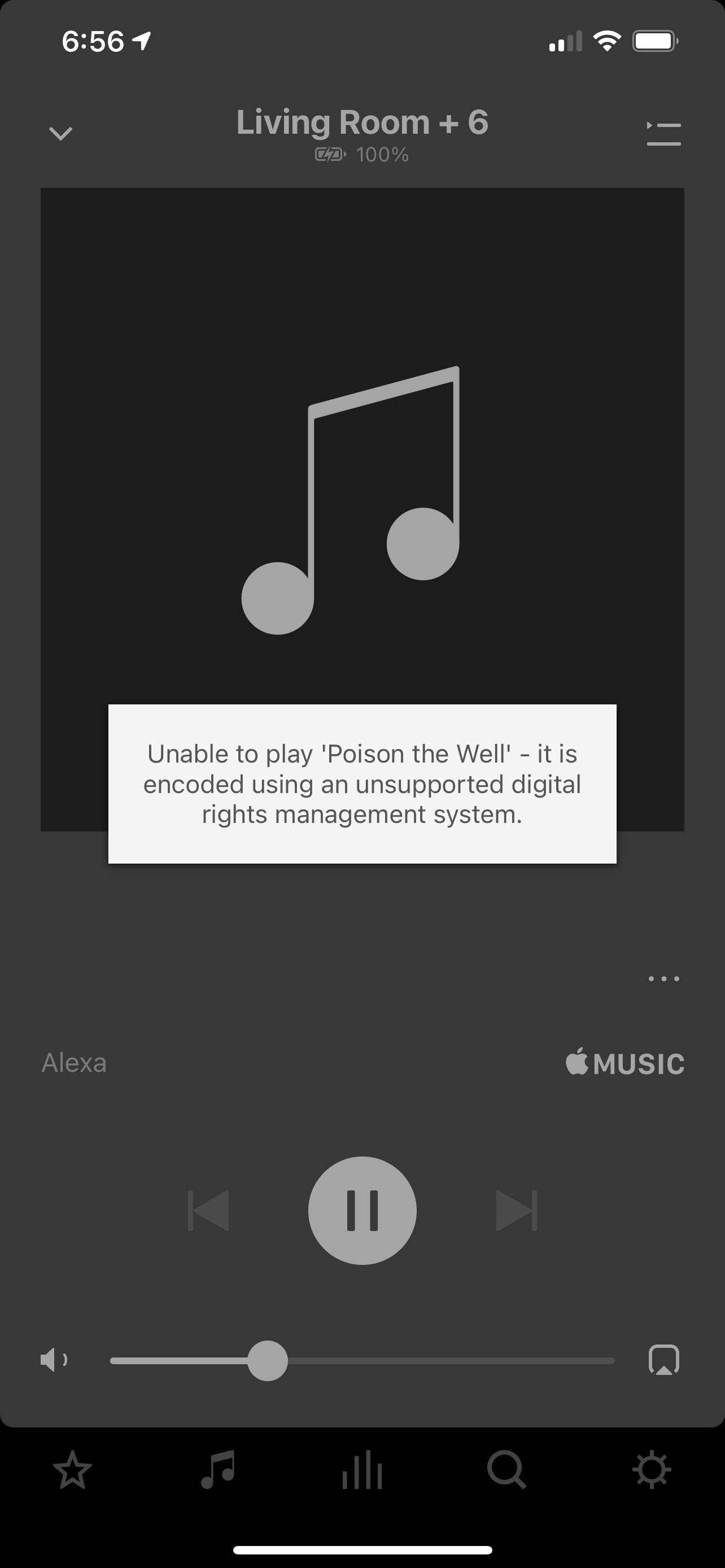 Best answer by Corry P 10 June 2021, 11:02
Hi @Scott F 
Thanks for your post!
That's a strange one, to be sure.
You could try removing Apple Music from both Sonos and Alexa and adding back to both again.
If that doesn't help, I recommend you get in touch with our technical support team, who have tools at their disposal that will allow them to give you advice specific to your Sonos system and what it reports.
View original