I have an Ikea Symfonisk Bookshelf as stereo pair and a Symfonisk lamp.
I have set up the Alexa skill and I can ask Alexa to play on the Sonos speakers.
However, I want to define my Sonos speakers as preferred speakers for the room in Alexa.
When I want to select the Sonos speaker it always says "not compatible" the same for my Lamp in the other room.
I have removed the skill and added it again, no avail. All apps (Sonos, Alexa) and all speakers, iPhone, and Alexas up to date.
What gives?
Best answer by hesspoint 11 January 2021, 21:09
Hallo Simon,
actually I have figured it out in the mean time more by accident. However it is quite strange on Alexas part.
When I uncheck the box for the Alexa then both become available and I can select the Sonos Speaker. But once I selected the Sonos Speaker it actually says the same "not compatible" for the Alexa.
Though it works fine now I still thing that this is quite strange behavior / UX on the Alexa app part.
Not sure if you have the same experience or if there is something strange with my system.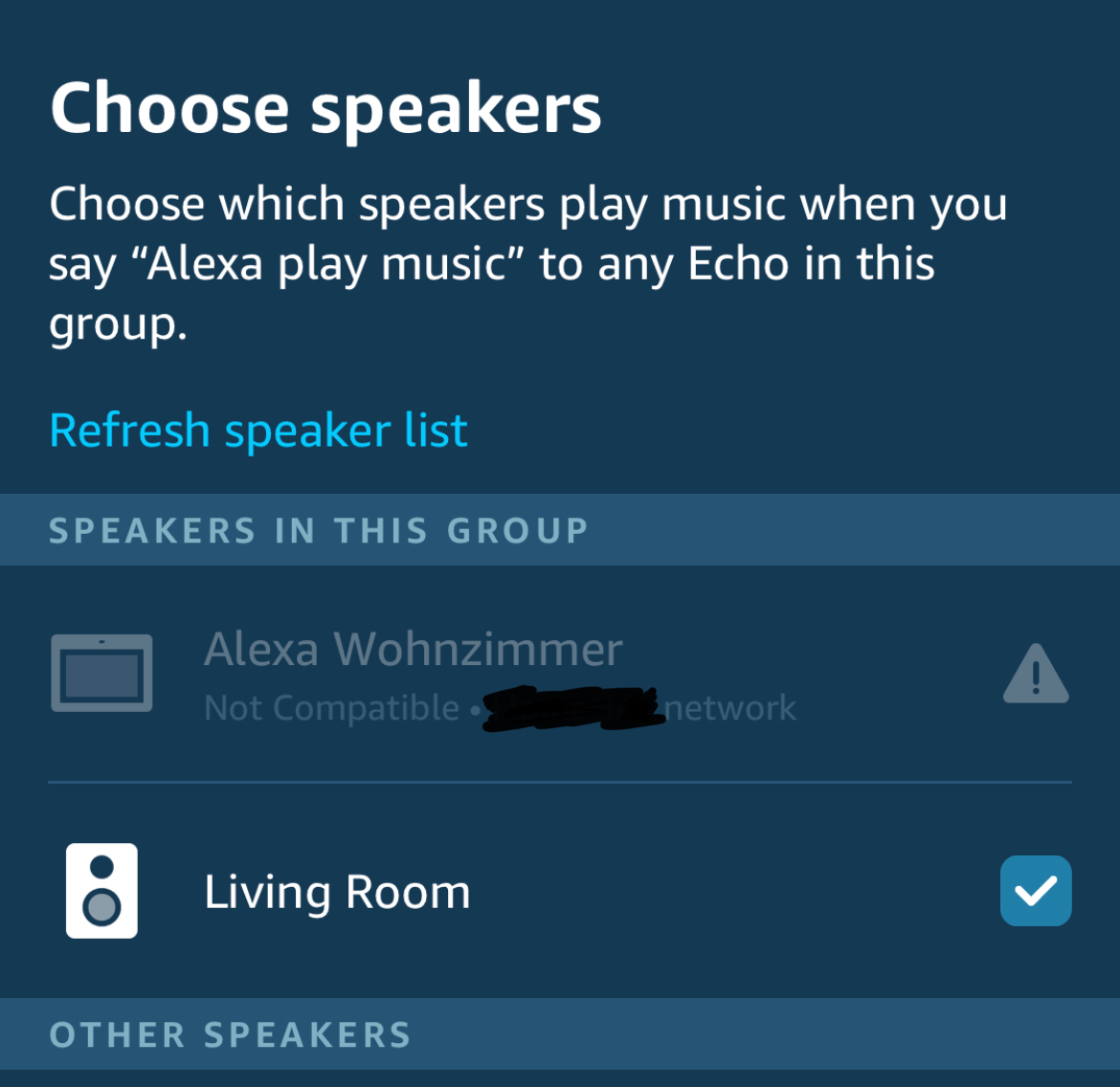 View original