Hello good people.  I've been lucky to have my Sonos system up and running now for about 2 to 3 years with pretty much no problems.  Over the past week, my system has started dropping audio or randomly skipping tracks.
I made two recent changes.  I tweaked the wifi channels in my house.  Also, I introduced three new speakers into the set-up.  
I have a lot of speakers so posting the network matrix is a bit tough.  I'm posting two pages of it here.  I can scroll to the right and see some additional info mostly all in gray with two green boxes.
I've gotten rusty on the meanings.  A bunch of my devices are connected by ethernet.  Some are not.  I thought the ones connected by ethernet would show differently on the matrix but that's not always the case on this one.  Anything here any cause for concern?
Add'l info:  I live in a rural area in the middle of a bunch of acres with no one around me.  So no wifi conflicts at least from neighbors.  Thank you.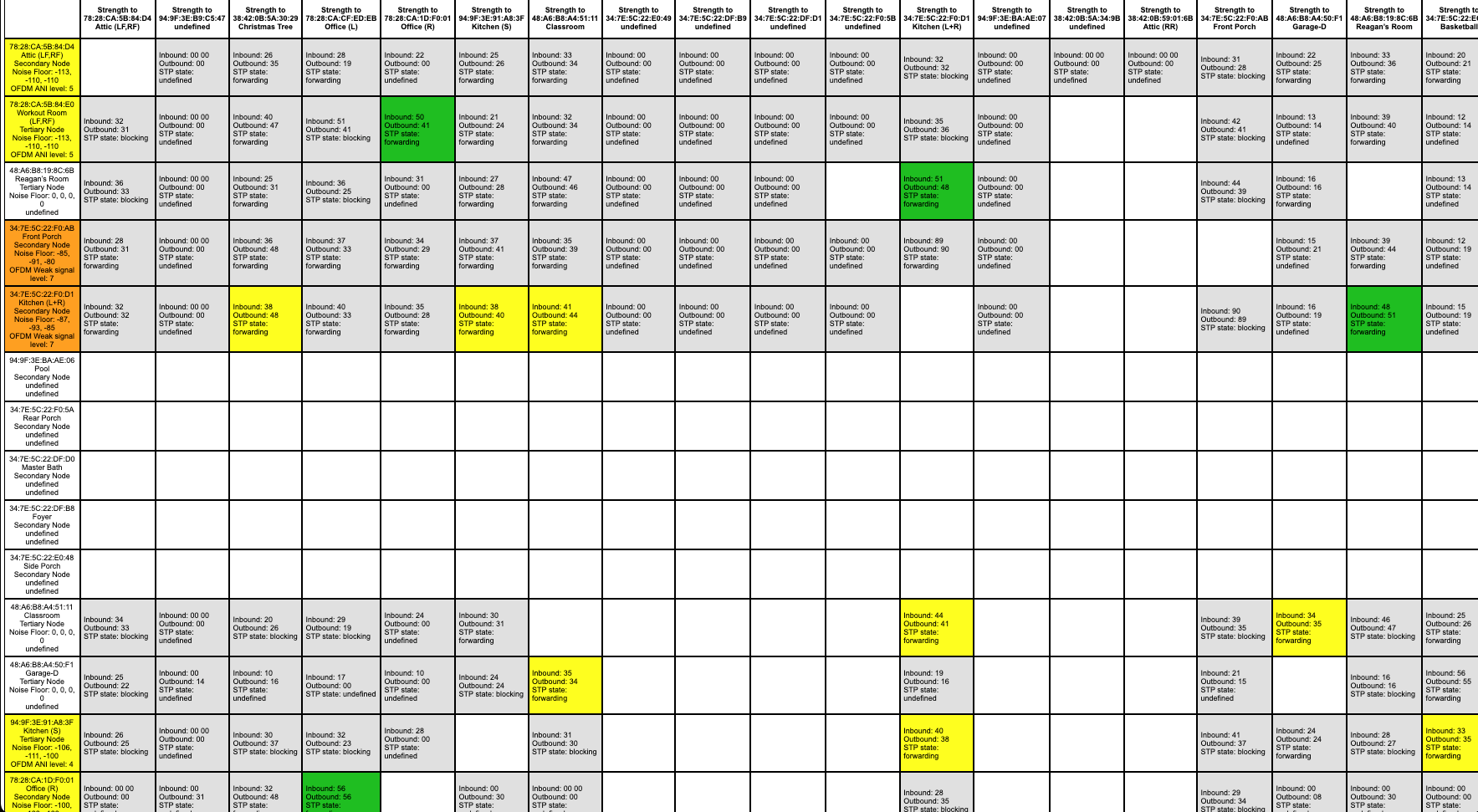 Best answer by TheRamblinMan 12 December 2022, 02:20
View original