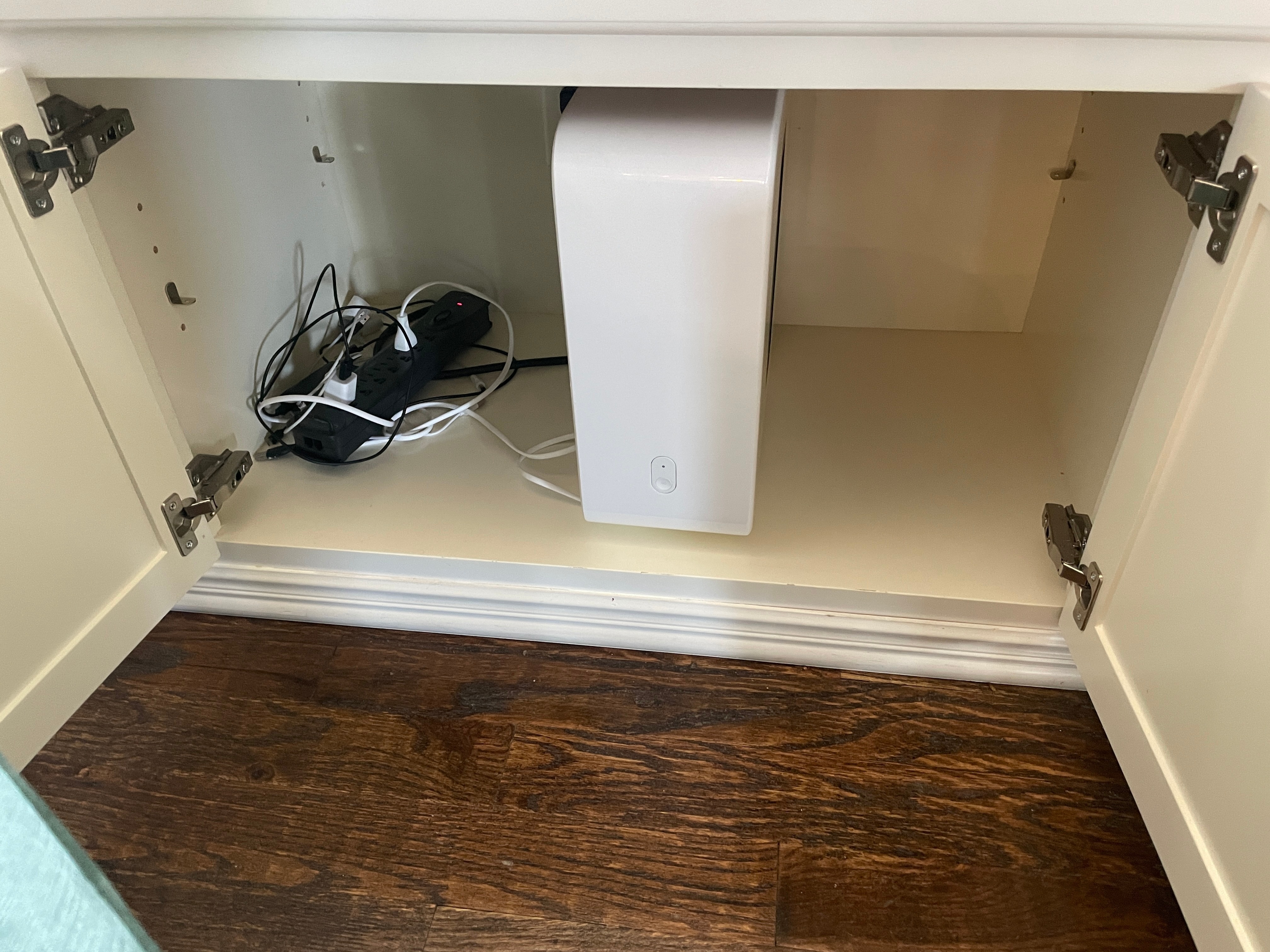 Hello I have my sub placed in a cabinet that is 2 ft 8 inches wide, 1 ft 5 inches deep and 1 ft 7 inches tall.  I would highly value any recommendations on how to place the sub to get the best accoustic performance.  Please see the attached photo.  
 
Best answer by AjTrek1 14 April 2021, 02:32
As @Airgetlam makes a valid point it probably defeats your purpose which is to hide the sub (for whatever reason). You should seriously think of another way to conceal your sub if that is your goal. Place it behind a chair or sofa or in a corner out of the way. You might even consider placing it flat under a chair or soda. Any of the above IMO is a better option versus inside a cabinet.
View original