Hi all,
I will need your help with this, My Client has sonos system in his restaurant and he is facing some issue. According to him, sometimes some player will stop playing music and came back after awhile, will say is unstable. (Drop) 
Sonos Player we have:
8x Play5 Gen 2, 5x Play3, 1x Boost, 1x Connect
We are using TP-Link Deco mesh system, Wifi Coverage no issue at all.
Connection: 
Connect is wired to the Main Deco and a Sonos Five is wired to a Deco Satellite. Boost is being use expand/extend the Sonosnet
Below is the matrix table which i don really understand and know how to read.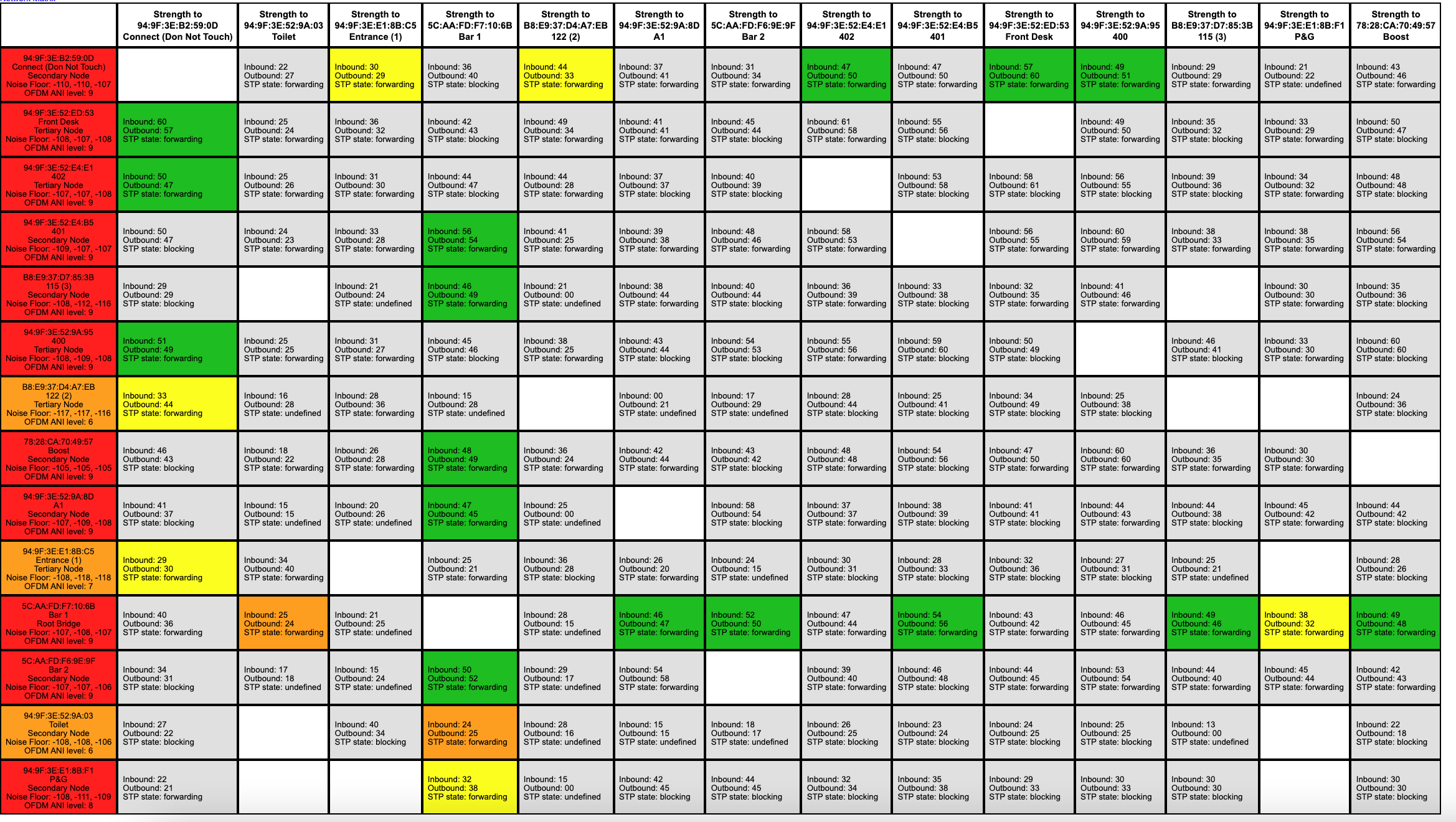 He intend to add 2 more Sonos 5 for outdoor area which there is no lan point. Can i get another boost to expand/extend the Sonosnet to the outdoor area? will it work?
Submitted my diagnostics: 32120121
Hope anyone with the knowledge can guide me. Thank you in advance.